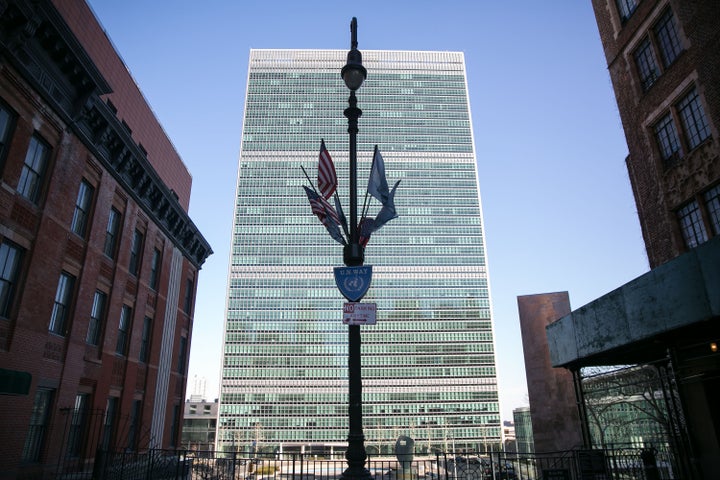 WASHINGTON -- A group of 28 House lawmakers on Friday asked President Barack Obama to support the nomination of a woman as the next United Nations secretary-general.
In a letter to the White House, 27 Democrats and one Republican -- Rep. Cynthia Lummis (R-Wyo.) -- point out that the U.N.'s mission is to represent all of humanity, with equal rights for men and women. They ask Obama to nominate a woman to replace Ban Ki-Moon as secretary-general when his term expires at the end of 2016.
"It is long past time that we help ensure this organization lives up to this promise and nominate a leader who represents half the world's population -- a half that often goes unheard on the international stage," wrote the group of men and women lawmakers, led by Rep. Jackie Speier (D-Calif.).
The U.N. General Assembly includes 40 women among its 193 delegates, and a woman has never been secretary-general, according to the letter. Two of Obama's U.N. ambassadors have been women -- Susan Rice and Samantha Power.
"We must continue to use our global authority to encourage the election of women leaders in the United Nations and worldwide," the lawmakers added.
To elect a new head, the U.N. Security Council -- of which the United States is one of the five permanent members -- selects a nominee that the General Assembly then votes on "by secret ballot in private meeting," according to U.N. rules of procedure.
Some global leaders have rallied around the case for a woman U.N. secretary-general.
"Women very often have a different way of leading, which could reinvigorate the United Nations as a whole, because there is more listening, being inclusive and working in practical ways to resolve problems," the former Ireland president, Mary Robinson, told The Guardian.
The New York Times reported in August that María Emma Mejía, the Colombian Ambassador to the U.N., wrote a letter seeking support for a woman to hold the position, saying, "Gender equality is one of the world's most serious challenges, an unfulfilled goal that remains critical to advance towards an inclusive and sustainable future."
Popular in the Community