WASHINGTON ― Many undocumented immigrant girls seeking safety in the United States are raped during their journeys. Once they arrive, they are put in custody of a government that is now obstructing access to abortion.
The Trump administration began new tactics earlier this year to prevent undocumented minors in government custody from getting abortions. Since March, the government has required shelters to get its approval before releasing girls for abortion-related services ― approval that officials have refused to grant.
Instead, officials demand that minors be sent to crisis pregnancy centers that discourage them from seeking abortions, and at times have intervened directly to discourage girls from terminating their pregnancies.
The government refused multiple times to tell HuffPost whether it is using the same policies on victims of rape and incest. But critics of the new tactics say there is little reason to think they wouldn't ― and that it could further victimize girls who already faced violence in their native countries or on their way to the United States.
"These girls make terrible journeys," a former Office of Refugee Resettlement official told HuffPost. "For the refugee office to limit their options after something terrible has happened is really unconscionable."
Those policies were exposed as part of an American Civil Liberties Union lawsuit over abortion rights for girls detained at the border as unaccompanied minors and placed in U.S. government custody through the Office of Refugee Resettlement (ORR). Last week, a U.S. magistrate said that the ban is likely illegal because the women have a constitutional right to abortion, although she will not rule on it directly.
The suit is not specific to victims of rape or incest ― its argument is that the government is violating minors' rights by denying them access to medical care that includes abortion and contraception, which they have a right to regardless of the circumstances of their pregnancy. But it's possible ― even likely ― that the Trump administration's anti-abortion policies will affect rape victims as well.
"I really question whether they will allow any access to any abortion for any minor in their custody going forward," said Brigitte Amiri of the ACLU's Reproductive Freedom Project.
There are several hundred to 1,000 pregnant minors in ORR custody at any given time, according to the ACLU. It's unclear how many are specifically victims of rape, but sexual violence is disturbingly common for women and girls on their way to the United States. Amnesty International estimated in 2016 that 60 percent of women and girls experience sexual violence en route to the U.S., while a 2014 investigation by Fusion (now called Splinter) estimated it could be as high as 80 percent.
The potential for rape is so great that some women and girls go on birth control before making the journey to the U.S., according to immigrant rights advocates.
Once they are in U.S. government custody, girls are supposed to have access to, and information about, family planning. Some come in knowing they are pregnant; others find out when they are detained, as girls over the age of 10 or who have begun their periods are given a pregnancy test.
Under the Obama administration, the ORR director or a designee had to sign off on abortions in instances that would require government funding, which is available only to victims of rape and incest, or women whose lives are at risk due to their pregnancy. ORR funds may be used for abortion only in those instances, according to a 2008 memo laying out policy for medical care for minors in ORR custody. The former ORR official said it happened about twice a month; another told Politico it was generally three or four times. The officials said they were not involved in other cases, such as when girls wanted to pay for abortion services on their own.
But things have changed under President Donald Trump, and more specifically under ORR Director Scott Lloyd, who has worked with anti-abortion groups and wrote a paper arguing against access to contraceptives. The Department of Health and Human Services more broadly has indicated a potential anti-abortion stance, including by writing that life begins "at conception" in its recently-released draft strategic plan for the agency.
The ACLU lawsuit alleges that ORR is blocking a minor, referred to as Jane Doe, from receiving an abortion. (She is not a victim of rape or incest.) Instead of allowing her to get an abortion, the government sent Jane Doe to a "crisis pregnancy center" ― a religiously-affiliated organization that counsels against abortion ― and required her to have a sonogram "against her will," according to the ACLU. The ACLU is seeking an injunction in court to allow Jane Doe to terminate her pregnancy.
In another case, the ACLU says that Lloyd visited a minor and discouraged her from getting an abortion, which is highly unusual. Another minor was sent to an emergency room after taking an abortion pill, according to the ACLU.
In March, Lloyd and two other government officials sent out an internal memo that summarized three cases in which facilities that held unaccompanied minors had arranged for abortions, accusing them of doing so without ORR permission in violation of the 2008 policy. Two of the minors whose cases are summarized in the memo, which was shared with HuffPost, said they had been raped, but in both instances the officials casted doubt on their stories, writing that the 17-year-olds had initially said their pregnancy resulted from consensual sex.
ORR has not changed its stated policy on family planning on its website since before Trump took office. ORR provides "family planning services, including pregnancy tests and comprehensive information about and access to medical reproductive health services and emergency contraception," according to its website. ORR's policy also states that care providers who hold minors on behalf of the government must do the same.
ORR refused to comment multiple times when asked about its policies regarding abortion access, including specifically for victims of rape and incest. Instead, officials commented on the Jane Doe case and praised the government's treatment of the girl.
A spokesperson for the Department of Health and Human Services said that ORR "is providing excellent care to this young woman and her unborn child and fulfilling our duty to the American people."
"There is no constitutional right for a pregnant minor to illegally cross the U.S. border and get an elective abortion while in federal custody," the statement continues. "Federal law is very clear on giving the director of the Office of Refugee Resettlement the legal responsibility to decide what is in the best interests of a minor in the unaccompanied alien children program and, in this case, her unborn baby. We cannot cede our responsibility to care for minors and their babies by releasing them to ideological advocacy groups."
There could be many others in the same situation as Jane Doe. Many minors in government custody don't have attorneys and may not know their rights, said Michelle Brané of the Women's Refugee Commission, which advocates for women and children.
"They may not know what they have access to and we know now that there is at least in this case a decision to limit access to abortion," she said. "There's no reason to think that wouldn't happen in other cases."
If you have information regarding ORR's policies and treatment of pregnant minors, please contact elise.foley@huffpost.com.
Before You Go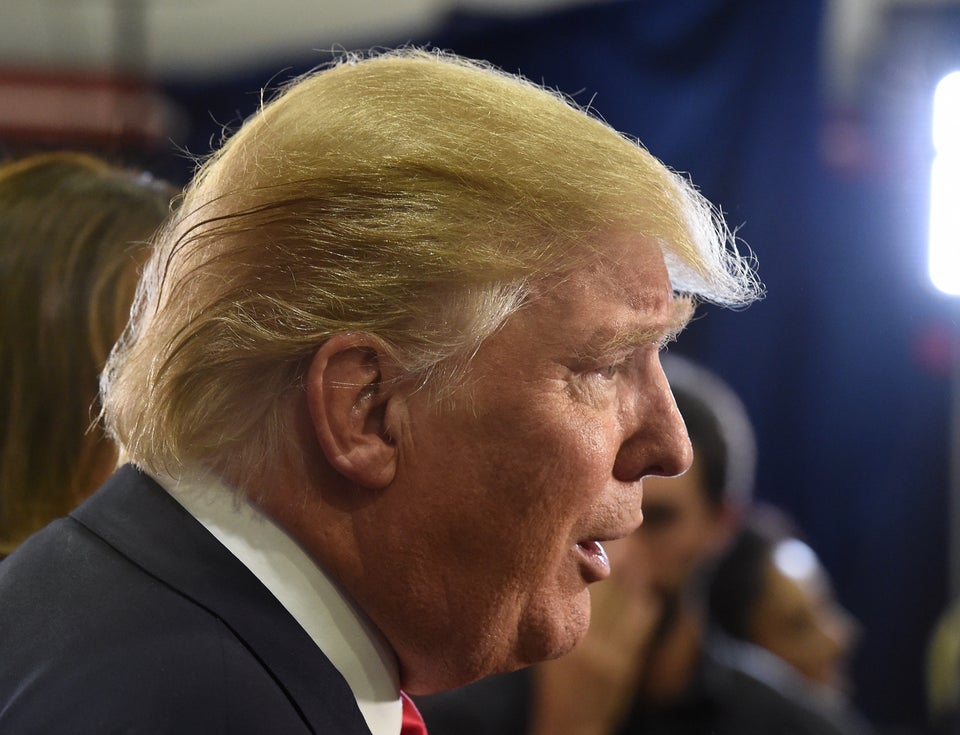 How Donald Trump Talks About Undocumented Immigrants
Popular in the Community