David Coreas, 19, remembers the exact day he said goodbye to his mother for the last time. As he speaks, his voice shakes. Suddenly, he stops, clenches his jaw and stares at the table without blinking.
On Sept. 28, 2014, Coreas, who was 17 at that time, woke up at 5 in the morning, grabbed a small-sized backpack and left home for what was going to be an uncertain six-week journey to the United States. After driving for half-an-hour from Ahuachapan, his hometown in Western El Salvador, Coreas and his mother arrived to the banks of the Paz River. There, he met the person who was in charge of smuggling him and 20 more people into Guatemala.
"My mom couldn't stop sobbing minutes before I had to throw myself into the river," he said. "Seeing her like that was shivering. It almost made me regret about my decision. But, I had to do it, I had to say goodbye."
Coreas and his family were often extorted and threatened by El Salvador's most violent gang, the Mara Salvatrucha.
The Mara tried to recruit him on several occasions, and his mom received multiple threatening phone calls demanding she pay $5,000 to the gang. Coreas was also constantly ambushed outside school.
"They told me [I would] suffer the consequences if I didn't join the gang. Seconds later, one of them lifts his shirt and pulls out a gun. Then I knew I had to leave," he recalled.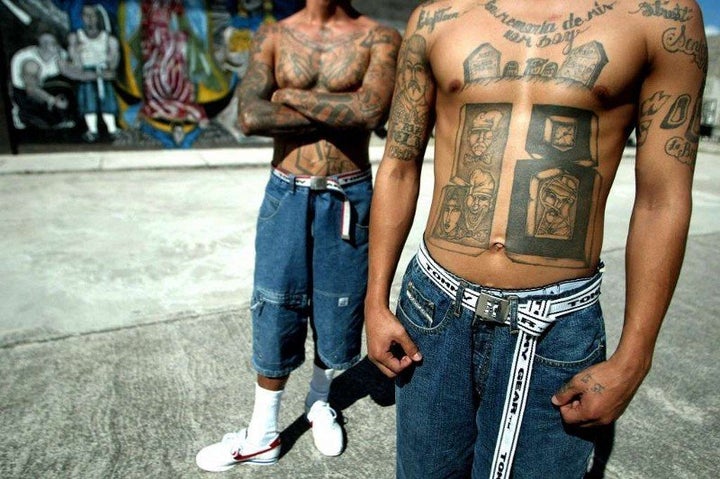 Coreas finally reached the U.S. in November 2014, after traveling 1,500 miles for six weeks in terrible conditions. Food and water were scarce, especially as he reached Northern Mexico.
Coreas became part of the unprecedented number of 63,676 unaccompanied minors from El Salvador, Honduras and Guatemala who were apprehended by U.S. immigration enforcement officials after illegally entering the country.
The latest statistics released by U.S. Customs and Border Protection show that 59,692 unaccompanied minors and teenagers were detained in 2016 fiscal year, between October 2015 and September 2016. This represents a 49 percent increase compared to the previous fiscal year.
A study published in September  that was conducted by two researchers from The Wilson Center, a D.C.-based think tank , states that "the economic hardships in the Northern Triangle (Guatemala, Honduras and El Salvador) cannot be easily separated from the issues of crime, violence, and corruption."
Dave Wilkins knows this to be true. Wilkins, 27, is an Immigrant Justice Corps fellow and staff attorney at Central American Legal Assistance, a nonprofit organization located in New York. "Almost every person I've taken has had a family member who was threatened or murdered by gangs — gangs that have taken over these countries," he said, noting that that he currently has 80 immigration cases involving Central American nationals of all ages.
Nestor Rodriguez, a migration expert and faculty member at the Department of Sociology of the University of Texas at Austin, says the 2016 resurgence of child migrants has several causes.
"It's a combination of factors including the effects of international migrant family networks, peer pressure to migrate together [and a] rise in violence or changes in Mexican and U.S. border enforcement," Rodriguez said.
Moreover, according to data released by the Mexican Ministry of Interior, authorities have not toughened immigration enforcement at the Guatemalan border, making illegal immigration less challenging for minors. From January to July, 18,792 minors from Guatemala, Honduras and El Salvador have been detained by Mexican authorities, while 20,273 were detained in the same period of 2015.
Almost two-thirds of those minors are driven to migrate by a desire to reunite with relatives in the U.S., many of whom lawfully reside in the country as permanent residents or citizens. Relatives can apply to sponsor them for housing and care after detention on American soil and, finally, start an application for asylum or Special Immigrant Juvenile Status, a classification that allows minors who are undocumented and under the age of 21 to request permanent residency.
Before being apprehended by U.S. Border Patrol officers at the end of 2014, Coreas spent three days walking under the sun of the Texan desert. "We were endlessly walking, walking, walking. The desert felt so hot, so dry, and we were only given 1 gallon of water to survive for those three days. The whole experience was terrible," he said.
One the third day, the group was intercepted by a Border Patrol helicopter before reaching Houston, Texas. Then, Coreas was taken to a shelter run by BCFS, a nonprofit that works with the Department of Human and Health Services' Office of Refugee Resettlement. He was there for four weeks, before being resettled with an uncle in New York. Almost a year later, Coreas reached out to Central American Legal Assistance and met Heather Axford, Wilkins' colleague who also works as a staff attorney there. She took his case in March 2016.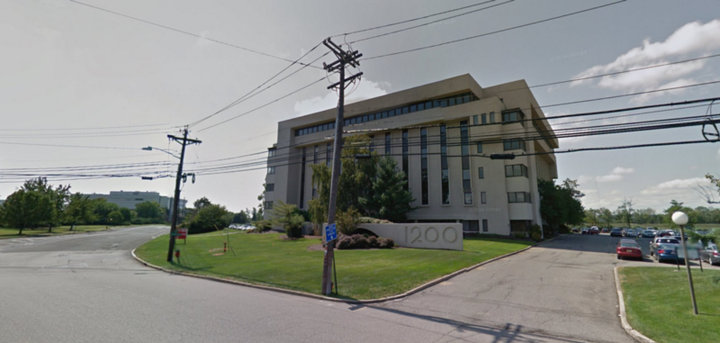 In July, Coreas had to go through an interview with a U.S. Citizenship and Immigration Services' asylum officer in Newark, N.J. "We argued that David should merit asylum based on his membership of the particular social group comprised of his family," Mr. Wilkins said.
Two weeks later, in August, Coreas was notified of the decision that he had been granted asylum and was therefore allowed to remain in New York City. "I felt a great joy to know that I wasn't going to go back [to El Salvador]. I really didn't want to go back." Coreas said.
New York City has developed a series of resources since the unaccompanied minor crisis came to light in 2014. The Mayor's Office of Immigrant Affairs has been placing representatives at immigration courts in Manhattan's Federal Plaza to provide assistance on school enrollment, health services and English language classes just outside the courtrooms. Also, the office published a guidebook in 2015 for caregivers, schools and non-profits on immigrant children, available both in English and Spanish.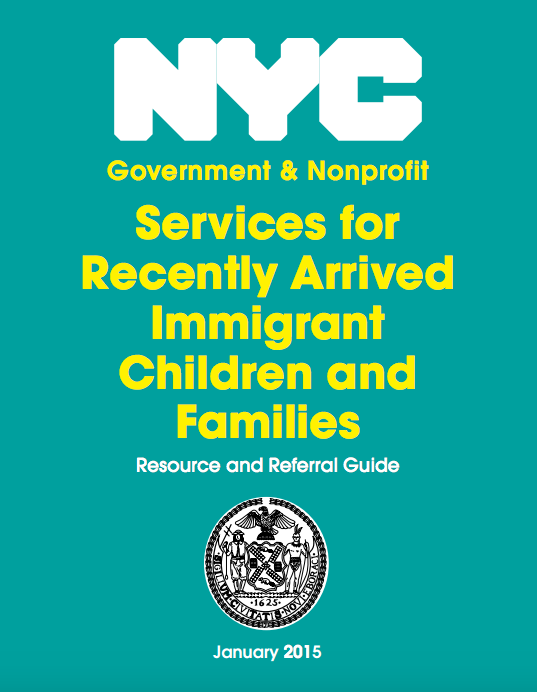 Under Mayor de Blasio's leadership, New York City became the first major U.S. city to develop programs for unaccompanied minors who are resettled in its jurisdiction. "These children and families have in many cases experienced terrible conditions, deprivation, and violence in their countries of origin, and so we have worked to ensure that they receive the support they need when they arrive here," said Commissioner Nisha Agarwal, from the Mayor's Office of Immigrant Affairs.
Since October 2015, 4,180 unaccompanied minors have been referred and resettled with sponsors in New York City and Long Island's Suffolk and Nassau counties, according to statistics released by the Department of Health and Human Services' Office of Refugee Resettlement.
Coreas looks calm as he talks about his new life as a New Yorker. He lifts his gaze, opens his eyes and even hints a smile. Today, he works full-time in construction and lives in the Bronx with his brother who also came to the U.S. as an unaccompanied minor in 2013.
"You don't go out in the streets thinking you're going to run into a gang member, that you're going to get killed," Coreas said. "Here, there are no people calling to your house to threaten your family for money."
"Here, life is beautiful."
This article originally appeared on Medium. It has been edited for clarity.
Calling all HuffPost superfans!
Sign up for membership to become a founding member and help shape HuffPost's next chapter