Police fatally shot an unarmed black man in Sacramento, California, on Sunday night after two officers mistook his cellphone for a weapon.
Police responded to the area near 22-year-old Stephon Clark's home after receiving calls that someone in the neighborhood was breaking car windows, The Sacramento Bee reported.
Police dispatched a helicopter to the area, which began following the movements of Clark. The helicopter crew said it saw a man break the sliding glass door of a home before jumping a fence into another backyard. Police confronted Clark, who they said ran from officers.
At about 9:30 p.m., two officers confronted Clark outside the property where he lived with his grandparents and two young children. Police said Clark advanced on them with an object in his hand.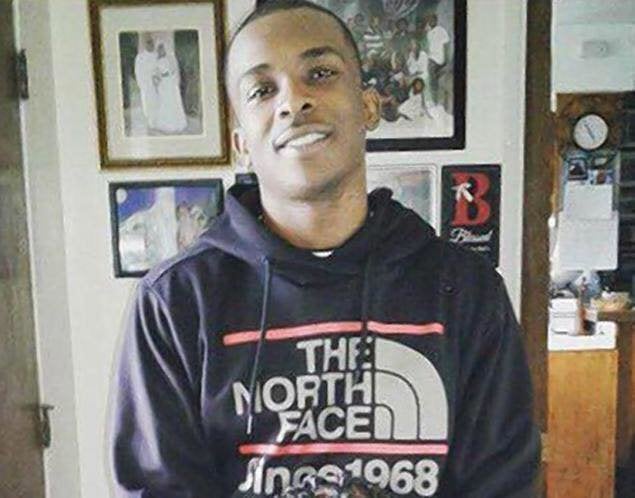 "Fearing for their safety," the officers began firing at Clark, hitting him multiple times, the department said. Two officers each fired 10 shots at Clark, though it was not immediately clear how many times he was struck.
Helicopter and police body camera video released by the department Wednesday shows the moment the two officers gun Clark down.
"The only thing that I heard was pow, pow, pow, pow, and I got to the ground" inside the home, Sequita Thompson, Clark's grandmother, told the Bee. Thompson crawled over to her 7-year-old granddaughter and told her to lie on the ground as the shots went off.
After her family was safe and police began to interview her, Thompson looked out of a window where she saw Clark's body in the backyard.
"I opened that curtain and he was dead," Thompson told the publication. "I started screaming."
Police said they believed Clark was armed with a gun, though no weapon was found. The department then said they believed Clark was carrying a tool bar used to smash windows. Instead, they found only a cellphone on him.
A cinder block and a piece of aluminum were found near the broken sliding door of a neighbor's home, and police said one of those items might have been the tool bar that the helicopter crew reported seeing.
In a statement Wednesday evening, Sacramento Mayor Darrell Steinberg warned people against drawing any conclusions on Clark's shooting until the investigation is complete.
"The loss of life is always tragic, and I cannot imagine watching a loved one's final moments, let alone in such a public way," Steinberg said.
"Based on the videos alone, I cannot second-guess the split-second decisions of our officers and I'm not going to do that," the mayor added.
"The investigation must be completed. We need more information in addition to the video before we can render any final conclusion."
Steinberg also thanked Police Chief Daniel Hahn for leading the internal investigation into the fatal shooting, and he added that more work needs to be done to build trust between the police department and the community.
Clark's older brother, 25-year-old Stevante, told HuffPost the 3-year-old has been asking where "daddy" is.
"Right now we're just comforting each other, loving each other and praying," Stevante Clark said of the family. "We're praying for not only justice, but praying that the truth comes out regarding who he really was, not no petty thief."
The younger Clark wasn't the type of person who would commit a robbery, his brother said. Stephon liked to dress nice, and in their last conversation with each other told his older brother he was getting his nails done, Stevante said.
"He's not the character [police] portray him to be," he said. "He grew up. I could see it in him. He was a great person. He was my role model."
"He would never want to leave his kids," Clark's girlfriend of five years, Salena Manni, told ABC 10.
"I have to wake up every morning to my kids asking me, 'Where's Daddy? Let's go get Daddy,'" Manni told ABC-10. She said she tells them, "Daddy's always in our hearts forever. Don't forget that."
The older Clark echoed that sentiment, and said he wants to set up a trust fund for his young nephews.
"I want people to know all he cared about ― more than anything else in life ― was his children. His children meant most to him."
Carla Herreria contributed to this report.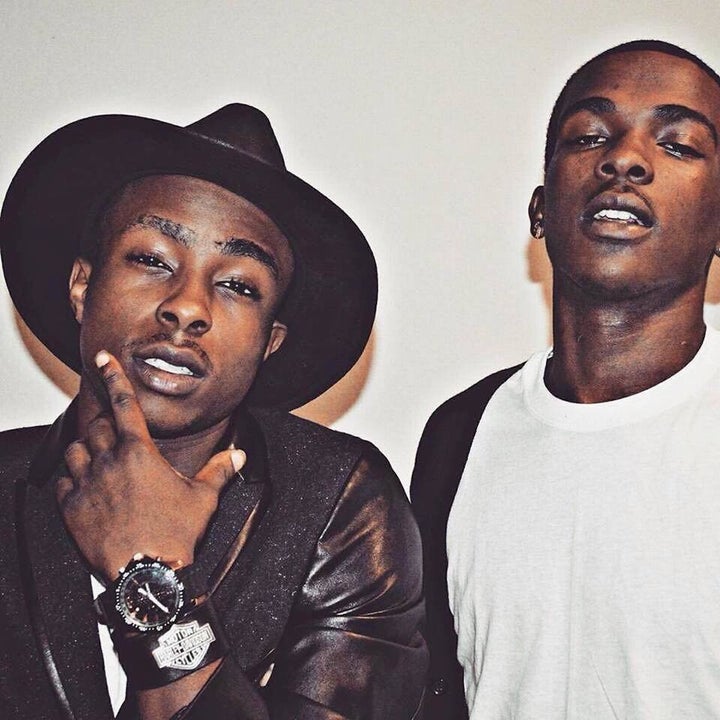 This story has been updated to include information about the footage of Clark's shooting and Mayor Steinberg's statement.
Support HuffPost
Every Voice Matters
Popular in the Community