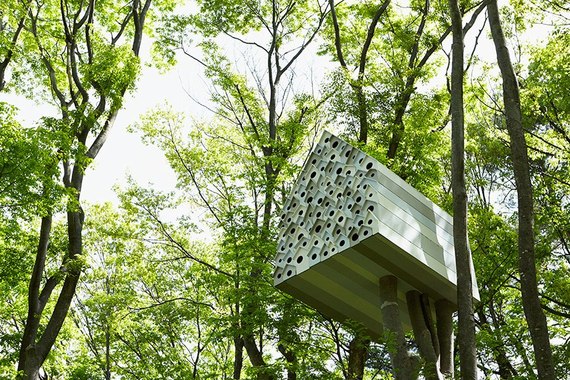 (all photos courtesy of Masayoshi Hichiwa)
In the forests surrounding the Momofuku Ando Center, a Kengo Kuma-designed nature and leadership training facility in Komoro, Japan, an array of artist- and designer-conceived tree houses dot the landscape. Japanese design firm Nendo contributed a structure titled Bird-Apartment, featuring 78 birdhouses and a viewing platform for humans.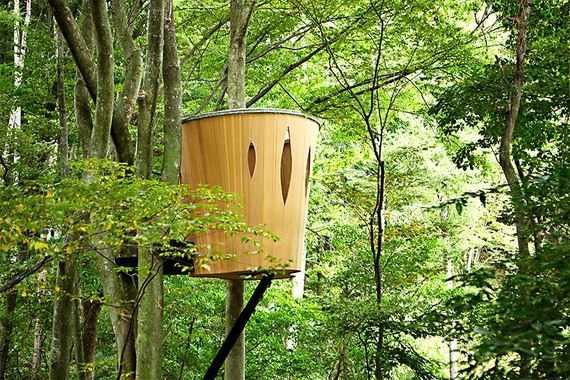 Architect Nobuaki Furuya designed Yu-An, a curvaceous tree house constructed of cedar.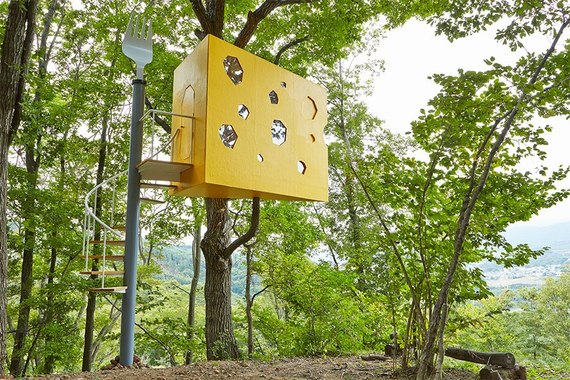 Known as the Cheese House, this structure by Play Set Products is shaped like a wedge of Swiss and features a spiral staircase topped with a fork.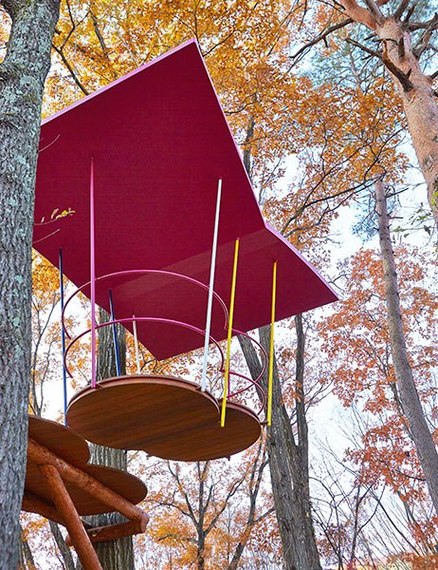 The colorful Ōmurasaki Tree House by creative firm Kanikapila, resembles a hot-air balloon or a butterfly.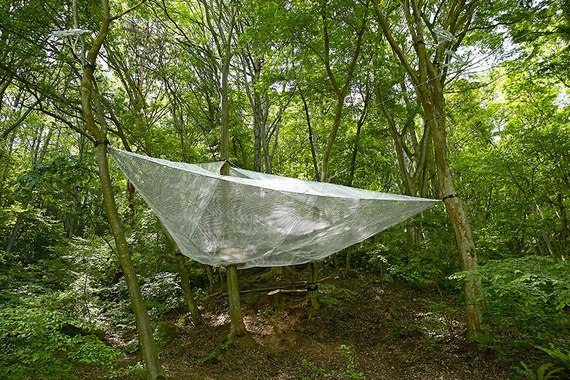 Design firm Energy Meet crafted Nest, a spider web-like tree house that is accompanied by flower-shaped solar panels that are attached to the branches.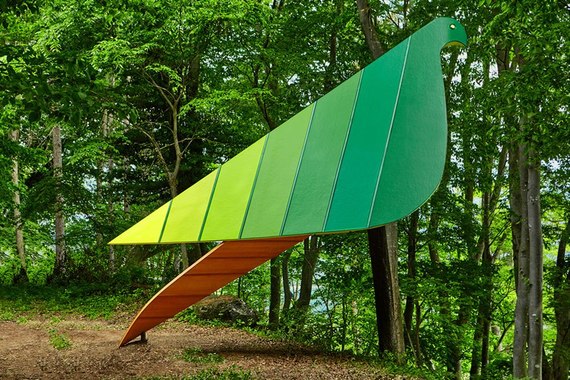 More from Architectural Digest: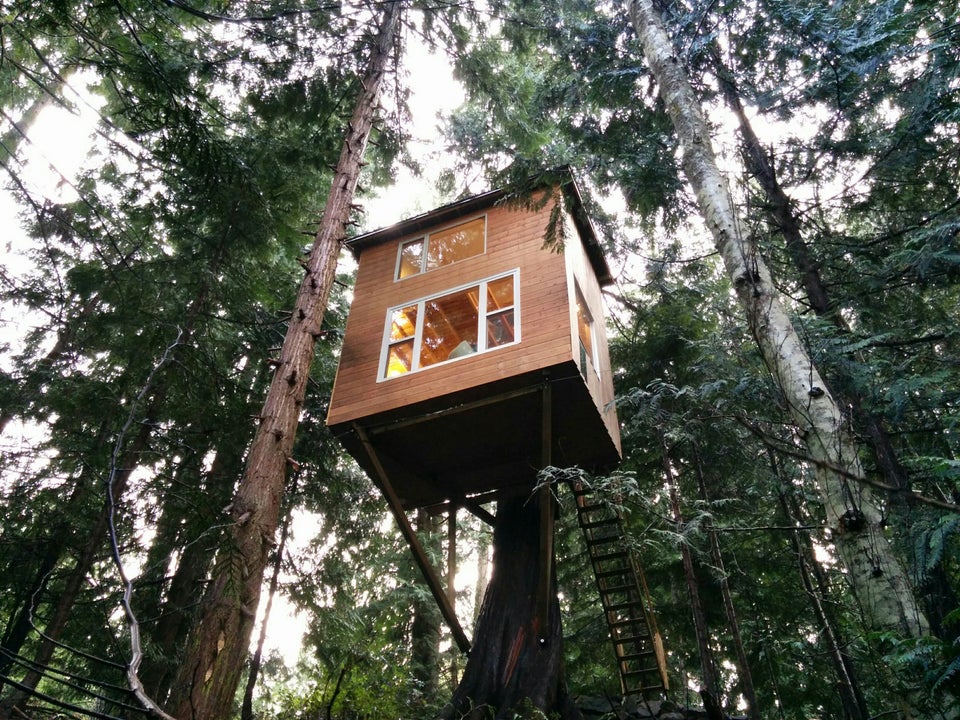 Pender Island Tiny House Treehouse