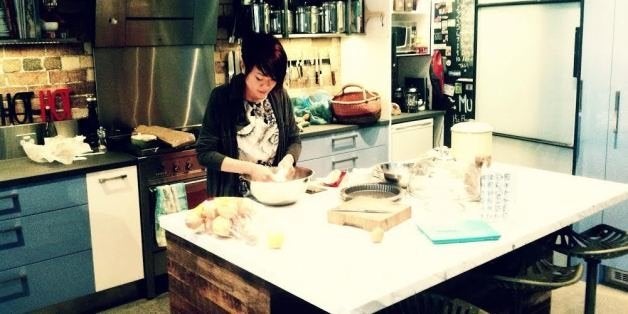 Late last year, baker Nikki Lee of the Sydney, Australia cake shop Unbirthday took a leap of faith and left her corporate sales job in order to pursue her passion for sweets full-time.
It wasn't that she was unhappy at her previous job. In fact, Lee worked for a great company, respected her managers and valued the integrity of the work. But she wasn't wholly satisfied.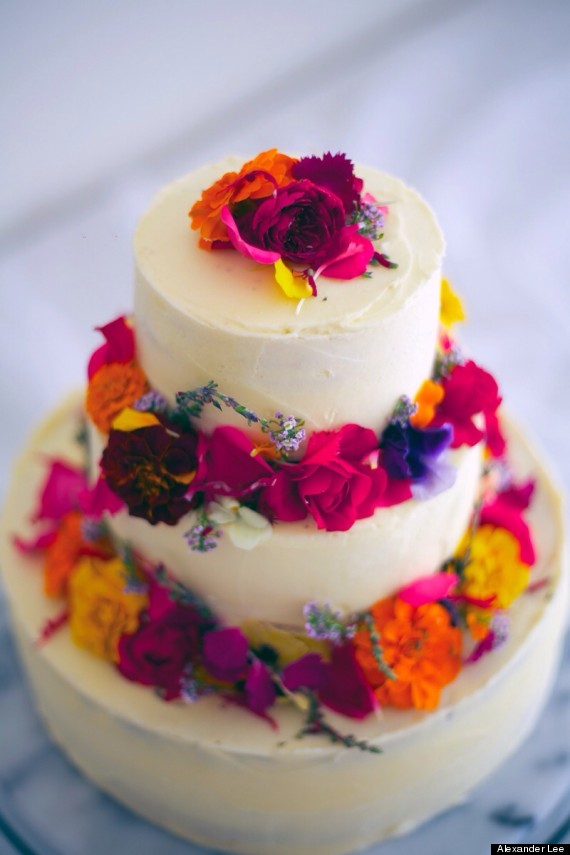 "Although I was happy in my job and doing all the things that ticked 'success' boxes, I knew I would always be settling for the easy path if I didn't choose to bake," she told The Huffington Post in an email. "I would have these beautiful, styled pictures of cakes and desserts cut out from magazines and pinned to my cubicle walls at work, reminding me that what I was ultimately working towards was having the time and space to be able to get into my baking."
In April, Lee's fiancé Thomas posted a photo of one of her confections to Reddit, writing, "Fiancé who quit her job to follow her dream just completed her first wedding cake commission." The photo of the wedding cake (see right) garnered more than 2,500 upvotes on the site, and one commenter called it "the prettiest cake I've seen."
How's that for validation? Lee opened up to HuffPost Weddings recently about her life-changing decision.
What was the moment that you finally decided to quit your job and start Unbirthday? Was there one specific event that pushed you over the edge?
I have always been a big believer in pursuing personal passions, whether it be in your career or as a hobby. You could say "The Moment" came when I did my yearly evaluation of my life, something that I do in September around my birthday every year. I give themes to each year -- for example, my 30th year was the "Year of Full Engagement". Thirty-one was the "Year of Learning and Practice".
I decided my 32nd year would be the "Year of Wholeheartedness." I took the time to question what this meant for me, and what it would look like if I was living my life "wholeheartedly". I decided it was important to immerse myself in doing things that I truly loved. Cake-creating was one of those things that I knew I had to do if I was really honest with myself. I also felt strongly that I was at a crossroads in my life -- that I could stick to corporate work and climb the ladder, or I could let that idea of myself go and explore my creative side. I also saw this year as a small window of time where I had no major financial obligations in the form of a mortgage or any children that were relying on me, so I could afford to focus my energies on this process.
How long had you been dreaming of pursuing baking full-time?
Since I was a kid! Unbirthday is me as an adult fulfilling what I wanted to do as a child. I remember not wanting dolls or dresses for Christmas, but would dream of the day I would own my own cake mixer.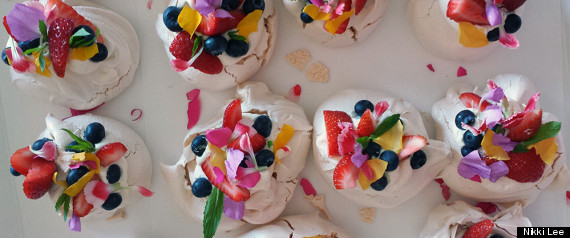 What role did your fiancé play in your decision? Was he supportive?
Thomas just proposed last week! He was a true supporter of me and still is to this day. He posted my photos on Reddit as a surprise. He keeps me grounded every day, but still pushes me to fly. He continually checks in with me to see how everything is going, always encouraging me forward. He's happy to be my taste tester for new creations, and actually volunteers to clean up the kitchen while I work. A girl couldn't ask for more in a partner!
How did other people in your life (friends, family) react when you told them that you quit your job?
They were supportive and are also used to me making these kinds of life-changing decisions. I dropped out of university when I was 19 to start my own graphic design business. My parents freaked out, and in hindsight, I understand why! I was young and overly confident, thinking I was invincible in my twenties. But that was the time in my life to do some invaluable learning and pick up some fantastic life skills that I wouldn't have learned if I went down a more conventional path.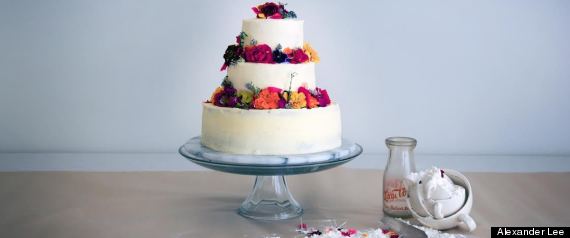 What was your biggest fear about going out on your own?
The most difficult thing was sharing something that was quite personal to me with others. This surprised me a lot, as my last role required me to make cold calls to prospective clients and sell them things. I know a lot of people would rather die than do that, but I loved it and found it easy. With Unbirthday, yes, I am selling cakes, but it is also a form of personal and creative expression which I initially felt quite self-conscious about showing others.
The other hard part was letting go of how I identified myself professionally. I went from being a corporate business development manager to a baker. It made me realize how much we identify and judge people based on what is written on their business cards. Shedding my old identity was hard, but it kept me true to my intentions.
I believe everyone has got their own version of "Unbirthday" somewhere, bubbling away under the surface. I just wanted to make sure that I was able to tell myself that I had given my dreams a real chance, regardless of what the outcome would be. One of my favorite sayings is, "Don't ask what the world needs. Ask what makes you come alive, and go do it. Because what the world needs is people who have come alive." This is my mantra for life and Unbirthday.
What does your typical day look like since you started Unbirthday?
I wake up early when I can, and do a round of tai chi training with my father (both my parents are tai chi instructors). Then, I'll either be fulfilling orders or experimenting with new ideas for cakes. I work from my kitchen at home, so it's quite relaxing with very little pressure.
Was leaving your other job worth the risk?
Yes, without a doubt. It's one of those things that I can check off my life's to-do list -- nothing more satisfying than that!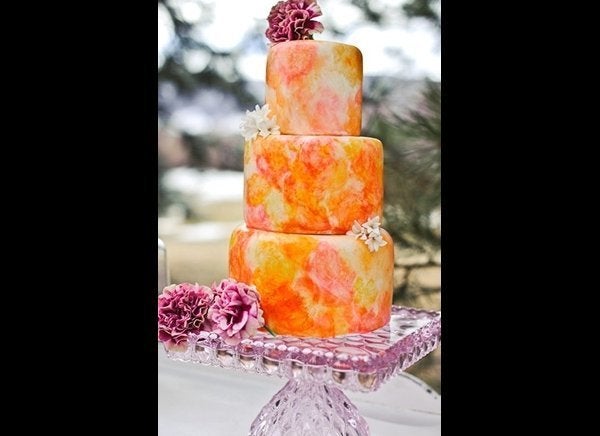 9 Showstopping Wedding Cakes
Popular in the Community