As we reflect on the legacy of a political icon, we are at a crucial time of for Black women's growing political power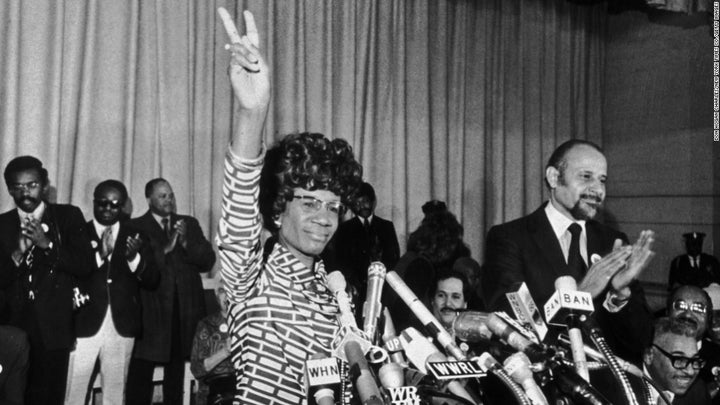 Shirley Chisholm, who was the first Black woman elected to the U.S. Congress and the first Black candidate to seek a major party nomination for president, once advised "if they don't give you a seat at the table, bring a folding chair."
Chisholm's guidance feels particularly salient today, partly because this would be the former congresswoman's 93rd birthday, but mostly because we have arrived at a strangely ironic moment when Black women are gaining political ground just as women and people of color are experiencing an all-out assault on their civil rights, freedoms and upward mobility.
This past year brought the total number of Black women serving in the House of Representatives to 20—the most ever—and we also saw the long-overdue election of the second Black woman to serve in the U.S. Senate. The recent victory of LaToya Cantrell in the New Orleans mayoral race and Vi Lyles in the Charlotte mayoral race means that Black women will soon be leading five of the nation's largest 100 cities, and 2018 could well be the year voters elect the first Black woman governor.
But despite the significant and hard-won political gains realized by Black women, progress is floundering on other fronts. This year has brought staunch refusals to step down from elected officials facing credible accusations of sexual misconduct and assault against girls and women. On the policy side, we are fighting far-right legislators' attempts to pass laws that would strip middle- and low-income Americans of health coverage, increase working people's taxes, raise the cost of college, and force certain immigrants out of the country. And while the number of Black women serving in elected offices has increased up and down the ballot, women in general are losing ground in some crucial locations. In New York, for example, the number of women city council members recently dropped from 13 to 11, and not a single woman is among the crowd of council members vying for speaker.
These worrisome facts make clear the urgent need to double down on actions that have produced successful progressive candidates over the past two years. Black women's growing political power is emerging at a crucial moment of vast leadership failure in our country. From city halls to state legislatures and the U.S. Congress, the faces of Black women are increasingly appearing on the front, middle and back lines of the army marching to save this country from its current oppressive policies and destructive regime. This makes complete sense given that Black women's families and communities are often the first harmed by such policies.
Chisholm's words are a timely and emboldened reminder that we can't wait for an invitation to claim a seat at the table. It is our responsibility to bring our own chairs, bodies and insistent voices into the room and demand space, because government at its most effective is not a place of privilege, but a place where all citizens claim their space at the table.
Glynda C. Carr is the co-founder of Higher Heights for America, a national organization building the collective political power and leadership of Black women from the voting booth to elected office. For additional information visit: http://www.higherheightsforamerica.org.
Related
Popular in the Community