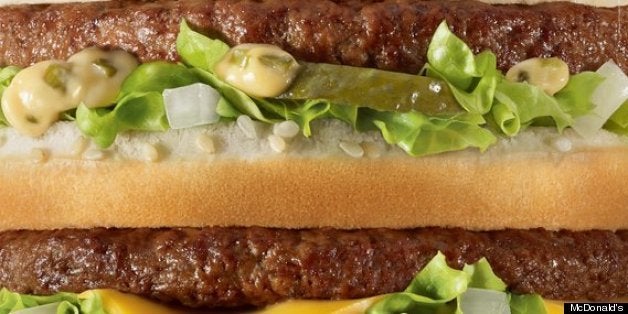 Something is missing from these ads: the name of the company behind them.
"Unbranding," or the removal of logos and other identifying marks in advertisements, has grown in popularity in recent years. In January, the Harvard Business Review explained the phenomenon, making note of U.K. department store Selfridges & Co.'s decision to sell some products without logos:
Of course, a brand is more than a logo. All too often, something that does not have a logo is often misperceived as lacking brand. Any Marketing 101 course will tell you that a logo is but one important component of what makes a brand. For instance, the "unbranded" items at Selfridge's are all well-known brands despite their lack of logos. In that sense, the ultimate cachet is having such a famous brand that you don't need a logo.
We question if the McDonald's ads would work in the U.S., which is home to a number of major burger chains. McDonald's is immensely popular in France and it has fewer competitors, so we imagine the potential for confusion isn't as great. (Burger King returned to France only last year after a 15-year absence.)
Take a look at the ads in the slideshow below. Would you know they were for McDonald's?
PHOTO GALLERY
Unbranded McDonald's Ads
Calling all HuffPost superfans!
Sign up for membership to become a founding member and help shape HuffPost's next chapter