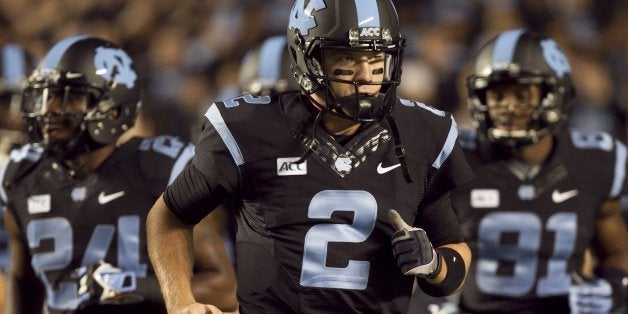 With No. 10 Miami coming to Chapel Hill, UNC went dark. As part of "Zero Dark Thursday," the unranked North Carolina Tar Heels football team wore black uniforms in its weeknight matchup with the Hurricanes.
"To me, it was only natural, because tar is black," UNC coach Larry Fedora told the Tar Heel Sports Network, via Yahoo! Sports. "We just introduced the tar into the uniforms. We'll never get away from being Carolina blue, that's who we are. That's not going to change, but I thought this was a great alternative."
The reaction to the uniforms on social media seemed to be generally positive as the Heels and Canes traded scores early on Thursday night.
Here are images from North Carolina's "Zero Dark Thursday" and some of the reactions those black unis garnered.
PHOTO GALLERY
UNC's 'Zero Dark Thursday'