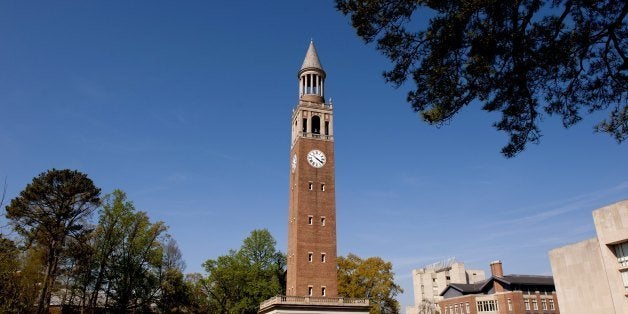 The Courage Project, a photo display on the University of North Carolina at Chapel Hill campus devoted to empowering survivors of violence and abuse, was vandalized late last week.
Photos of a former UNC student who identifies as a relationship-abuse survivor were scratched with the words "whore" and "real shit," said Andrea Pino, a UNC student who created the Courage Project. The project was vandalized either late Thursday or early Friday, the Daily Tar Heel reports.
University employees discovered the vandalism around 5 a.m. Friday, Pino told HuffPost. Senior Associate Director of the Carolina Union Scott Hudson filed a police report later that morning.
The Courage Project is a gallery made up of the photos and testimonials of men and women who have been affected by violence. The display is in the UNC-Chapel Hill Student Union. On its website, the Courage Project is described as "a celebration of solidarity among all whom have supported the healing, witnessed, or survived sexual or interpersonal violence."
A photo of the Courage Project vandalism: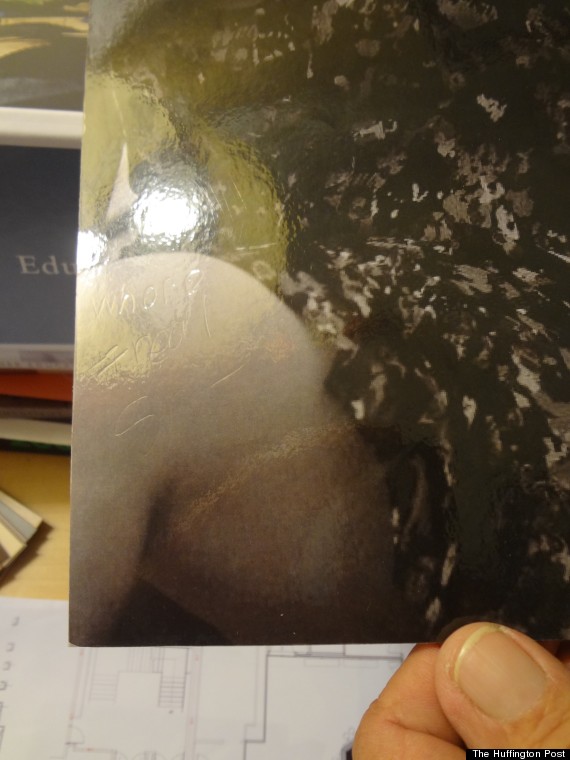 "The recent vandalism paints the picture of the already pervasive culture of rape and harassment at UNC," Pino said in an email, "and that of a national administrative indifference to college sexual violence and harassment."
At the time, Pino said she did not believe it was random, noting that in addition to the vandalism of her door, a display for Title IX also was damaged.
Title IX is a federal gender equality law, and the United States Department of Education's Office for Civil Rights is reviewing whether the university violated the statute in its handling of sexual violence on campus, as a result of Pino's complaint.
A photo of the April vandalism: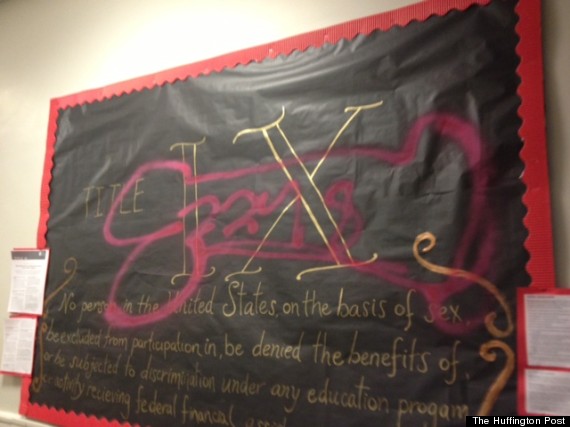 Randy Young, spokesman for UNC's Department of Public Safety, told the Tar Heel that the university is investigating the Courage Project vandalism. "We take it very seriously just because of the incendiary nature of the text that was scrawled," Young said.
"We, creators and participants of the Courage Project, have a response: We refuse to stop telling our stories," Da Silva wrote. "We refuse to tolerate violence on our campus. Last year, students, survivors, activists and allies started something big at UNC. It's up to all of us to keep the momentum going."
Popular in the Community