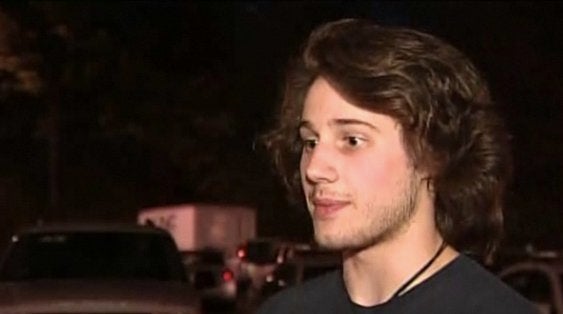 UPDATE:
University of North Carolina-Chapel Hill's Department of Public Safety has determined that this alleged hate crime was false. For updates on this breaking story, continue reading here.
A University of North Carolina-Chapel Hill freshman says that he was a victim of a hate crime on campus.
Quinn Matney told NBC 17 he was walking near his dorm April 4 when a man pressed a "scalding hot piece of metal" on his wrist and said "Here's a taste of hell, you fucking fag."
The man fled after Matney punched him. Matney, who is gay, told the Daily Tar Heel that the branding left him with burns so serious that he lost feeling in his thumb.
The Tar Heel also reports that UNC has been "largely silent" about the attack:
University officials did not officially comment until a post on Alert Carolina on Monday evening, a week after the incident.

"A very blatant hate crime against a GLBT individual occurred on this campus, and we only heard about it by word of mouth," [JGay, Lesbian, Bisexual, Transgender and Straight Alliance Co-Chairman Jeff] DeLuca said.

[...]

UNC plans to report the incident as a hate crime to the federal government, Chancellor Holden Thorp said in an formal notice e-mail to students Monday.
WATCH:
report
Related
Popular in the Community