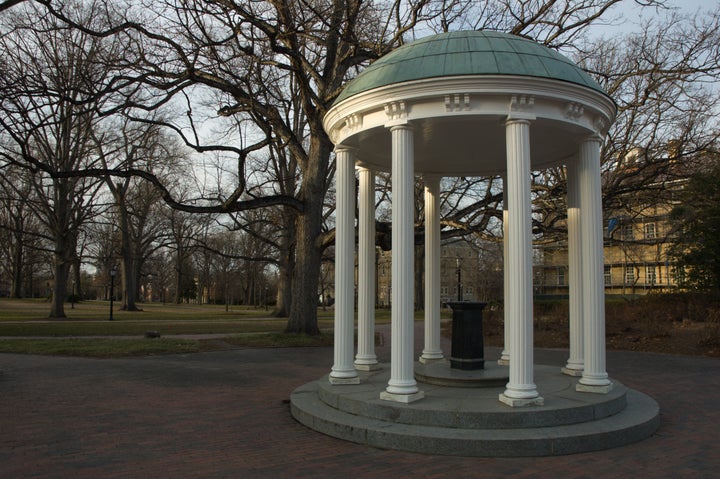 When the initial claim of a sexual assault on campus was made to authorities Saturday, students received no notification. But they did get an email from the Alert Carolina system Monday saying the supposed victim is now facing charges for filing a false report. According to the notice:
No Alert Carolina notification was made in the wake of the alleged incident because there was no imminent threat to the University community and because issuing such a notice would have compromised the integrity of the investigation.

The Department of Public Safety takes all reports of sexual assault seriously, however a thorough investigation determined that the testimony provided by the reporting party was false, and charges were filed on Monday (April 8).
UNC currently faces three federal complaints and two investigations centered on how the school handles sexual assaults on campus, including allegations that administrators kept crime statistics artificially low and created a hostile environment for sexual assault victims and their advocates. The university is currently reviewing its sexual violence policies, but students and professors alike said Monday's campus-wide email alert makes them question whether they should expect significant change.
Jay Smith, a professor of history at UNC, told The Huffington Post he was so disturbed by the email that he's arranged a meeting Friday with the head of DPS to discuss it. Smith said considering the controversies surrounding how the school handles sexual assaults, he's perplexed that no one stopped to ask if broadcasting charges of a false sexual assault report was appropriate.
"It's like Groundhog day in Chapel Hill, because our leaders seem chronically unable to get out of their own way," Smith said.
The federal Clery Act requires universities to issue alerts if a crime is reported and if officials believe a public safety concern exists. Sexual assaults on or adjacent to campuses are frequently included in such alerts, but allegations of false reports are not.
UNC spokeswoman Susan Hudson defended the email, arguing it was consistent with the way the university responds to false reports.
"While the Clery Act doesn't require us to share this type of information, our students have told us they want to be informed of non-emergency situations that are of significant interest to the campus," Hudson said in an email. "This is not the first time we have alerted students about false allegations. Since the alert system began, we have issued similar alerts on three occasions (twice for assault and once for robbery) when a perceived threat to safety was found to be nonexistent."
Monday's Alert Carolina email comes on the heels of criticism over UNC's decision to wait six days to notify students about vandalism in the dorm where Andrea Pino, one of the women who filed a federal complaint about the school's sexual assault policy, is a resident adviser. The vandalism included offensive messages spray painted on Pino's door and on a hallway display about Title IX, a federal nondiscrimination statute. A fake bloody knife also was left at the scene.
Pino told HuffPost on Wednesday that the discrepancy in the university's response to the two incidents speaks to the larger message administrators are sending to students. "It's not about just one sexual assault reported late or one alert sent inappropriately. It's about UNC facilitating a clear hostile culture," she said.
Swati Rayasam, a UNC senior, said DPS has an important role to play in addressing sexual violence on campus, but choosing to send an alert about false report charges could prevent victims from coming forward.
"As someone who lives off-campus and is an ally, I felt incredibly unsafe," Rayasam said, recalling her reaction to Monday's alert. "I can't even imagine how a survivor living on campus felt."
Hudson, the university spokeswoman, said UNC is committed to tackling sexual violence, providing victims with the support and resources they need and encourages any student who experiences an assault to report it to the police.
But Altha J. Cravey, an associate professor in the school's geography department, remains skeptical.
"I don't understand why someone in the chain of command can't own up and take responsibility," Cravey said. "Our top administrators seem to be solely concerned with the UNC brand and not concerned about human lives. Don't they realize that they are actively destroying the UNC brand by their own failure to create a safe environment for all students?"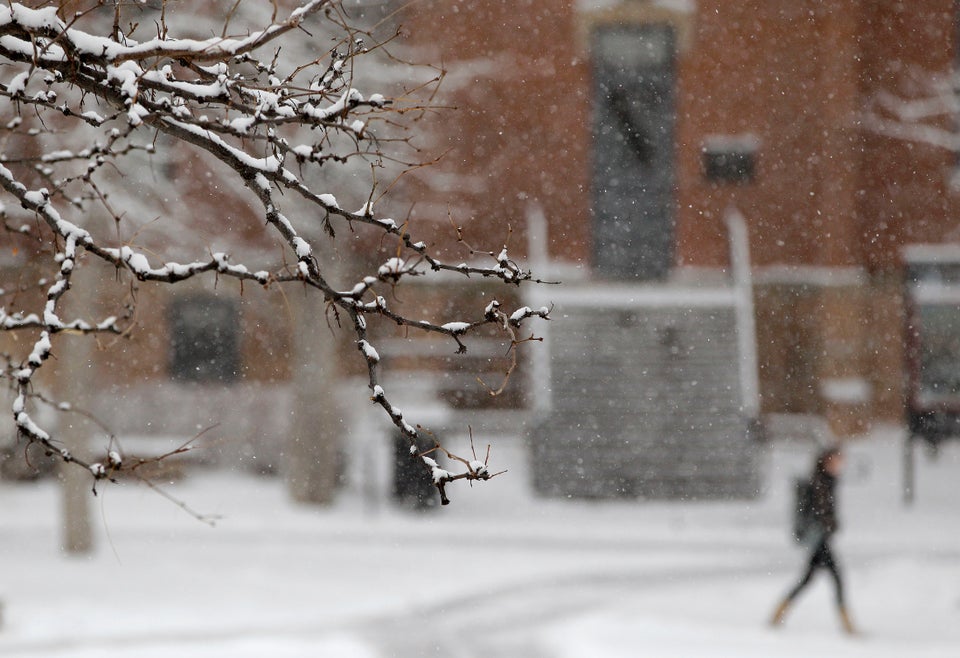 Schools Investigating Or Reviewing Policies On Sexual Assault
Popular in the Community