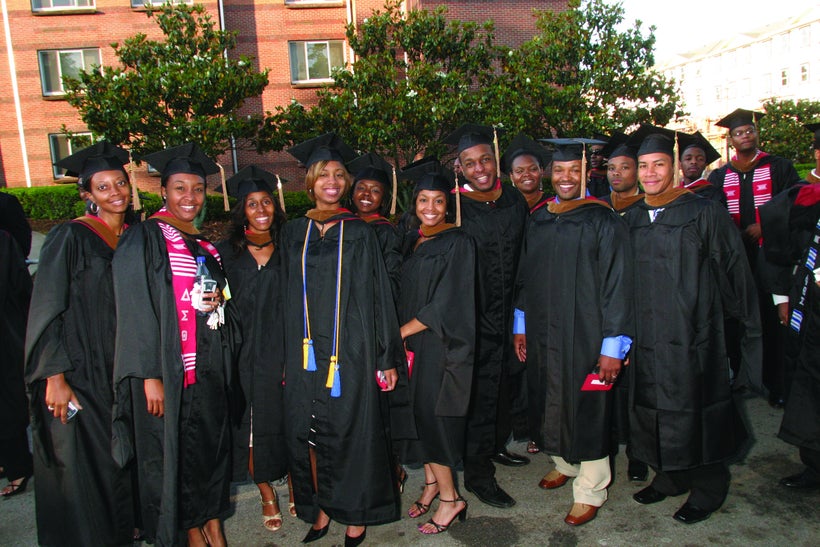 With only seven percent of black students performing at or above proficient on the 12th grade math NAEP exam in 2015, compared with 32 percent of white students, UNCF—the preeminent voice in African American education—continues to expand its efforts by providing tools and resources to support a college-going culture.
Getting into College, UNCF's college readiness brochure, provides a comprehensive college readiness checklist, outlines the pivotal steps in preparing for college, and shares additional websites and resources that are useful to students as they prepare for their post-secondary journey. The resource will be highlighted during the high school-focused stops on UNCF's upcoming Empower Me Tour and available online for students, parents and community members to review, download and share.
The Lift Every Voice and Lead Toolkit: A Community Leader's Advocacy Resource for K-12 Educationis a step-by-step guide to local education engagement and advocacy, developed as a supplement toLift Every Voice and Lead: African American Leaders' Perceptions on K-12 Education Reform, the second report in UNCF's three-part series[1] on African American communities' perspectives on K-12 education. The 2017 study found that leaders wanted tools such as talking points, statistics on racial disparities, and other resources to support their efforts in improving the quality of education for students.
The report also found that nearly 90 percent of African American community or "grasstop" leaders believe they have a strong responsibility to help improve the education that African American students receive, and ranked education as the second-highest social policy issue, behind the economy and jobs. One grasstop leader interviewed for the report suggested "the African American community has to stand up and say that we value education and the schools that provide the education, and we are not going to let these assets not provide the kind of high-quality education we think our children need."
"While leaders expressed a significant interest in K-12 advocacy, only one in three were very confident they possessed the knowledge and skills to advocate for students effectively. These leaders play an integral role in initiating transformational change in communities; it is important that they have action-oriented resources to assist in their advocacy endeavors," said Dr. Meredith B.L. Anderson, author of the new toolkit.
The toolkit offers tangible examples and strategies, and highlights organizations that have effectively engaged in education efforts at a local level, including Black Girls Code and Life Pieces to Masterpieces. 
"Building better futures for black students is a community-wide effort. With these new resources, UNCF is working to not only guide education reform work that embraces collaboration among grasstop and grassroots leaders in the community, but to fully support students and parents from cradle to college," said Dr. Michael L. Lomax, UNCF President and CEO.
Developed by UNCF's K-12 Advocacy division, the brochure and toolkit seeks to amplify a college-going culture, where African American parents are knowledgeable about the college-going process and more African American students are academically prepared for a post-secondary education. Contact your local UNCF Office for more information.
Download Getting into College: A Readiness Checklist here.
Download The Lift Every Voice and Lead Toolkit: A Community Leader's Advocacy Resource for K-12 Education here.
Zach Rinkins is an educator, former college administrator, and Associated Press award-winning multi-media journalist committed to transforming college students into emerging professionals. Zach is also a sought after speaker. He drew from those experiences to write I Am College Material! Your Guide to Unlimited College, Career, and Life Success (Australia Publishing). Find out more information at www.IAmCollegeMaterial.com.
Calling all HuffPost superfans!
Sign up for membership to become a founding member and help shape HuffPost's next chapter
This post was published on the now-closed HuffPost Contributor platform. Contributors control their own work and posted freely to our site. If you need to flag this entry as abusive,
send us an email
.