It's not often that one considers a candle as more than a means to an end. They've always had clear practical uses that place function before form. In Asia, candles were originally used to measure time. They were ancient timepieces in the age before clocks. Over time and as their use spread worldwide, their everyday use evolved. Candles have become associated with both the ordinary and the sublime. We use them to light our homes and our tables, but we also use them to light our sacred spaces and in rituals. We give them as gifts, light them for scent, or place them on our coffee tables, unused and for show.
Last year, just before the election, I received a link to a Kickstarter Staff Art Pick that asked its audience to think differently about the candle. With the title, "ONE Spark, ONE Light, ONE Candle: A New Collection," the project sought to "stir action, thought and debate, and still stimulate the senses" in the run-up to the 2012 presidential election. I purchased the candles, one donkey and one elephant, as a peace offering to my father, whose politics often clash with mine. I didn't buy the candles because they were candles, but for some other intangibles that had nothing to do with light or scent, and instead were rooted in form.
Consider that just another victory for the woman behind the campaign, Aaysha Morrison. Morrison landed in New York 10 years ago as a model. She was represented by Elite Model Management and Images NYC, working on print campaigns for clients such as Eileen Fisher. Today, she is a Brooklyn-based artisan who lives and works in the Bedford-Stuyvesant neighborhood. Her company, Wick + Wax, takes a design-based approach in order to produce bespoke candle collections. In her work, Morrison explores a range of themes, many of which are drawn from her own experiences. While she chooses to work with wax because of its versatility, Morrison's pieces are more than candles. Sure, they burn, but you probably won't want to light that wick.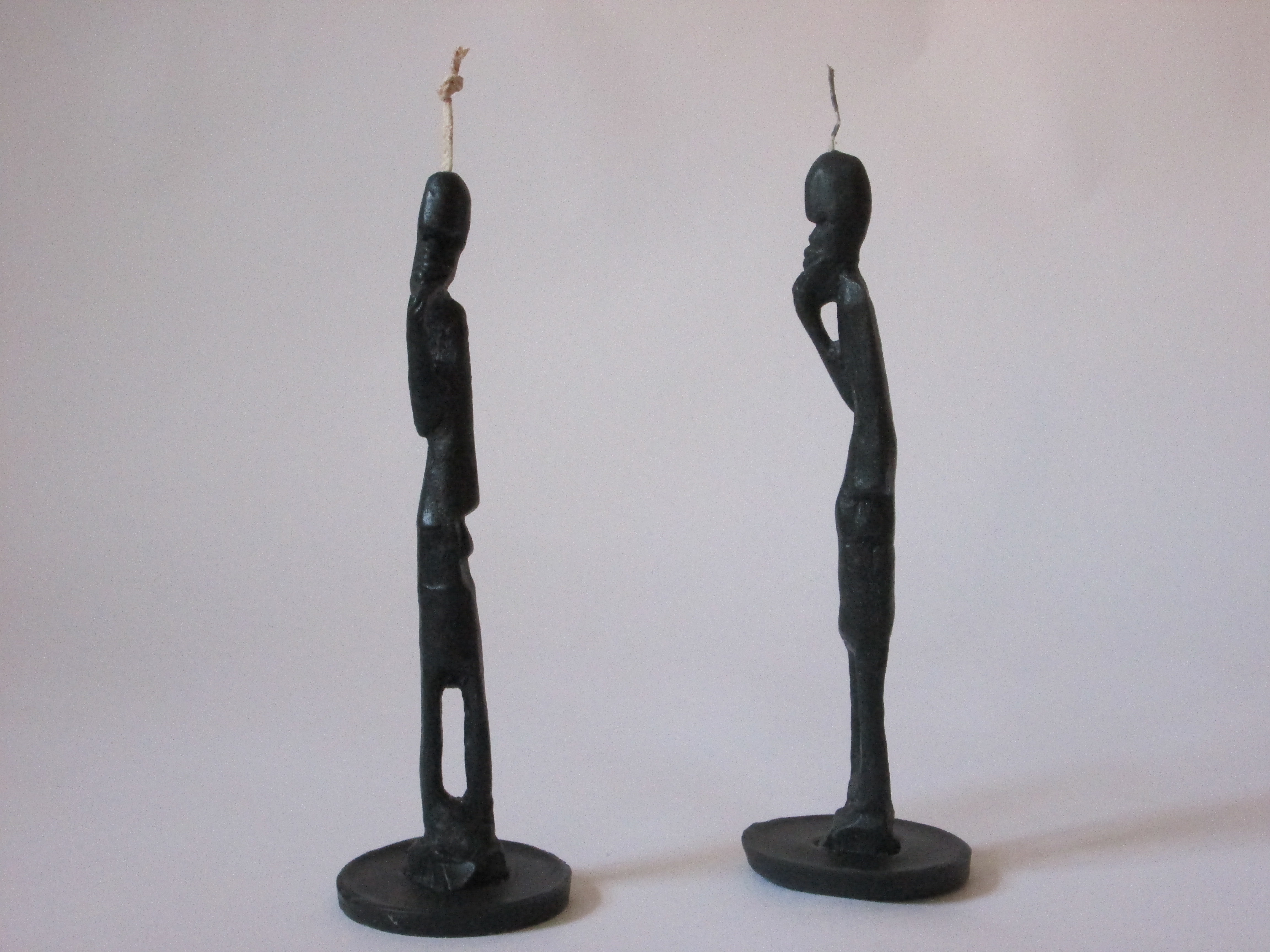 Two Pieces from the Thinking African Collection
Aaysha took me on a tour of some of her favorite places in Bed-Stuy, a neighborhood that is assimilating new influences even as it holds onto its traditions. The neighborhood is eclectic, and includes a rich cross-section of the Black community in America, with influences from the Caribbean, African, and African-American populations. At the same time, the neighborhood has attracted a growing creative community thanks to affordable studio and living space. Several galleries that have opened in the neighborhood, such as Brooklynite Gallery and House of Arts, provide a meeting place for local artists and buyers. With a resident community of artists, Bed-Stuy, like Bushwick, has become a focal point for new forms of artistic expression.
Morrison's latest collection consists of a limited run called The Thinking African. This effort is inspired by the Southern African artistic tradition and consists of images of African men in contemplation. The connection between these pieces and Bed-Stuy is grounded in the reality that things are changing in the neighborhood. New communities are mixing with the communities that have shaped the area's culture over the last generation. Galleries are opening and churches are closing. The Thinking African is a call back to the shared cultural tradition that has helped to shape this New York neighborhood in the past and that will continue to shape it going forward.
Neighborhoods change in cities like New York. It's inevitable. Still, shared experience remains vital, even contemporary, especially in the hands of artists.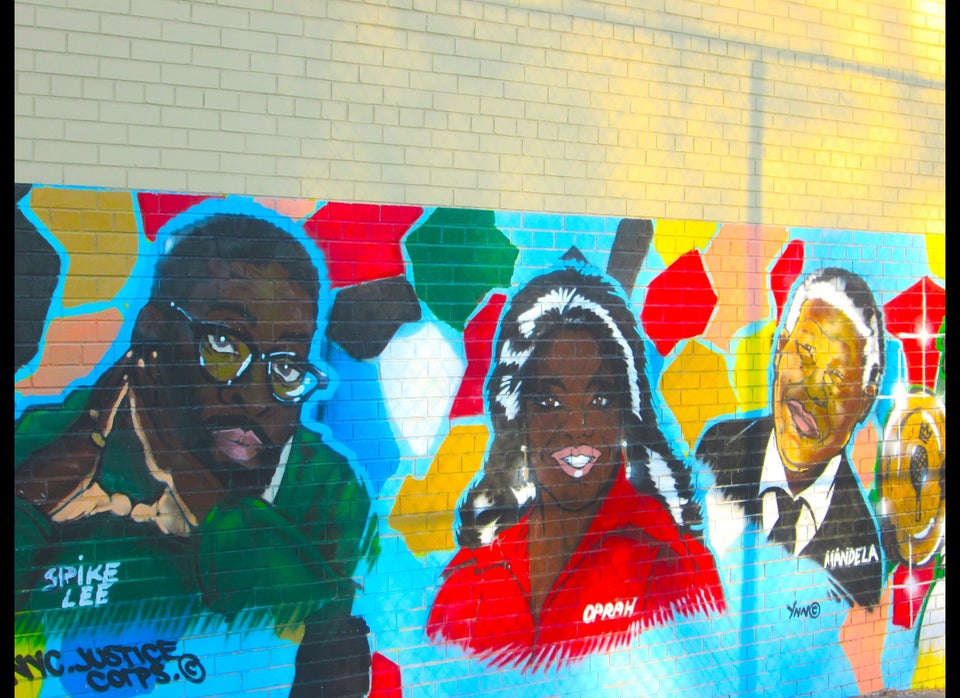 Inspirations From Bedford-Stuyvesant, Brooklyn
Related
Popular in the Community