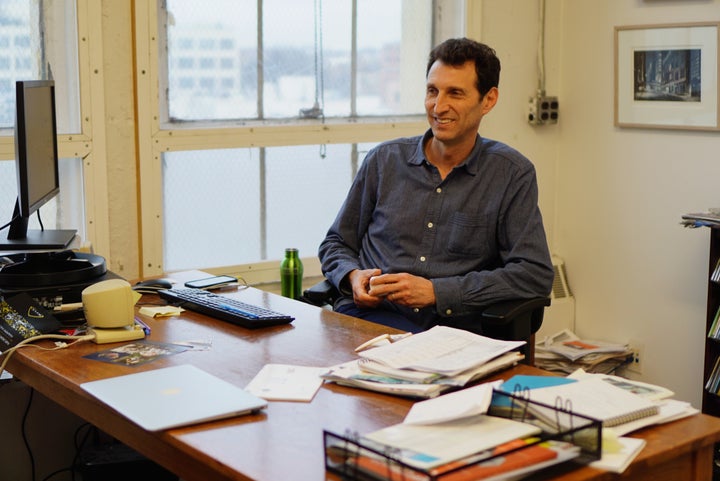 Nothing is inevitable, but the idea that David Bolotsky would end up being a founder of a New York-based e-commerce company comes pretty close.
From the time he was a little kid, growing up on Manhattan's Lower East Side, the CEO of UncommonGoods was drawn to entrepreneurship and retail. His grandfather owned a candy shop that he'd visit regularly. What's not to like?
And the internet? He's been fascinated with its potential since the moment a friend described it to him over dinner in 1994, at the dawn of the digital revolution.
"I thought it was the most interesting thing that I'd seen in my life, in terms of changing the world," Bolotsky says.
And yet there were turns and twists along the way to the top of UncommonGoods. Today Bolotsky, 54, sits in a cramped fifth-floor office at the end of a hallway in the hulking Brooklyn Army Terminal — a sprawling, concrete, fortress-like complex that in the first half of the 20th century served as the place from which the military shipped out supplies and soldiers, including one Pvt. Elvis Presley.
From that office, overlooking an industrial section of Brooklyn, Bolotsky runs a retail business that is uncommon for reasons beyond the unusual gifts, crafts, jewelry, home goods and accessories that populate its catalog. UncommonGoods is a B Corporation, a designation presented by a third-party outfit that assesses companies' social responsibility based on policies on workers, sustainability, governance and community involvement.
For UncommonGoods, that means the company has its own minimum wage — nearly 30 percent higher than the state minimum after a recent increase in the state guideline — and a progressive paid family leave program. It means that it offers modest scholarships to college kids studying art and design and that it donates $1 from purchases to various non-profits on customers' behalf. It means that it has policies in place to minimize its environmental impact.
Those programs are described on the website, sure. But they're also front and center in the 100-plus-person company that grows to many more than that during the holiday season.
"I'm super proud to work for this organization," says Heather Thompson, a senior product manager, who's worked at UncommonGoods for almost seven years. "It's super awesome that I know that my work isn't just about driving the bottom line for our business."
But there is a bottom line. And UncommonGoods is a business — a business in the bare-knuckles retail industry, where department stores and others are closing locations and scrambling for new models; and where pure e-commerce companies, like UncommonGoods, go up against Amazon every day.
Moving from Wall Street to e-commerce
So how did Bolotsky, a guy who grew up on the Lower East Side, studied poly sci at the State University of New York, Binghamton, and went to work on Wall Street, end up switching careers and starting an online store in 1999?
Remember, there was the love of retail and the fascination with the internet. And, it turns out, the Wall Street gig had something to do with it. From the late 1980s through the 90's, Bolotsky was an investment researcher at Goldman Sachs, leading a team covering retail.
As the internet became a thing, it became clear to him that it was about to turn the retail industry upside down.
Back in his Army Terminal office, Bolotsky reaches over to a bookcase and plucks an old Goldman Sachs report off his bookshelf. It's called "Cyber Retailing 1997: Not yet ready to turn stores into dinosaurs."
"I quickly came to the view that this was a big deal that companies ought to pay attention to," he says of the 1990s internet. "What I said in this report was that it was going to catch 15 to 20 percent of the retail market. That was a bold statement then. I think it's going to end up being conservative."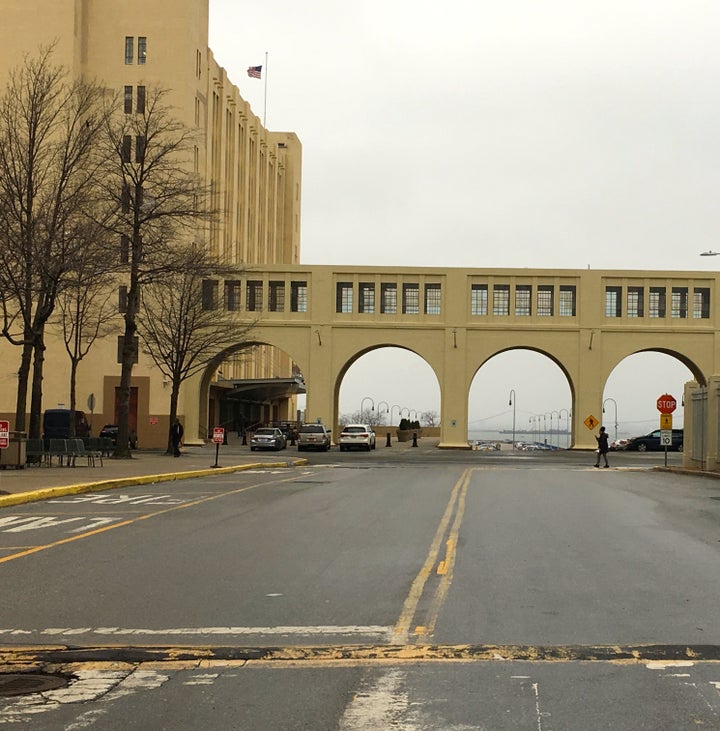 Sure, at the time some scoffed.
"I remember getting grilled by the management of Borders Group about how I was a cheerleader for Amazon," he says, "and how I didn't have a healthy perspective."
Of course, Borders went out of business. And Bolotsky sits in his fifth-floor office, running a privately held e-commerce business that saw sales increase faster than 15 percent last year.
The retail idea had been rattling around in Bolotsky mind for awhile before he launched UncommonGoods in 1999. The question was, what would he sell? What would he care about selling? The answer came when he heard about an upcoming Smithsonian Institution craft show in Washington D.C.
Bolotsky turned to one of the keys to retail success: Listen to the voice of the customer. When evaluating a retail investment idea, his first step was always to visit the store, he says. So, he went to the show.
Listening to customers pays off
"And this craft show was packed with customers, which is always the most important test of the viability of a concept. Are people shopping there?" Bolotsky says. "And I talked to a bunch of the customers and almost to a person they talked about how they were looking for something different than you'd find in a mall or in some mass-produced store."
They said they were looking for gifts that reflected both the recipient's personality and individuality as well as their own. Beyond the entrepreneurial opportunity, the artisan and artistic crafts business also appealed to another part of Bolotsky's being.
Selling artisans' and artists' work via the internet would provide a new chance for those being excluded from economic opportunity — including those in developing countries and in remote areas, who created beautiful and inspirational objects, but who had no practical way to bring them to market.
"I thought, wow, the internet is perfect for this," Bolotsky says. "You can have your craft show open 24/7, 365 days a year; the artists can focus on what they do best, which is creating their work; we can handle the marketing, selling, shipping, what have you; and only keep it in one physical location, much better than a chain of stores, which has to keep at least one piece on hand. So, I thought, this was a great idea."
For Bolotsky, it was never just about selling, or even just about business success. From an early age, he focused on social issues. He became a vegetarian at 11 years old and volunteered at animal shelters. He's been a strong advocate for workers rights — higher minimum wage, better family leave policies — an odd position for a CEO in corporate America. His LinkedIn profile lists his long-held board seat on a non-profit that helps disadvantaged high school kids and his founder position with Friends of Gulick Park — along with his Goldman Sachs stint and his time at Credit Suisse.
Bolotsky points to his dad, who worked at the United Nations, and his mom, a social worker, for inspiring him to think about the world beyond himself.
"She was somebody, who as a 22 years old, took a bus down to Montgomery and participated in the bus boycott," he says of his mother. "She was always somebody with a very strong social conscience and drummed that into my sister and me."
And there were the bullies. Yes, Bolotsky was bullied as a kid. He says he empathizes with the underdog and those who are mistreated because of it.
"I was a skinny kid with long hair, who looked a bit like a girl," he says. "And I was a vegetarian, so I was definitely different. And I wasn't apologetic about it. My dad always taught me not to take any crap from anybody. So, if anybody gave me crap, I didn't back down, and I got into fights as a result of that."
UncommonGoods is doing well while doing good
Social awareness is an ethic Bolotsky brings into his business, which is why you'll find him working in support of more generous family leave policies in New York and the country. And why he spends time thinking about how he can be most effective in influencing public policy.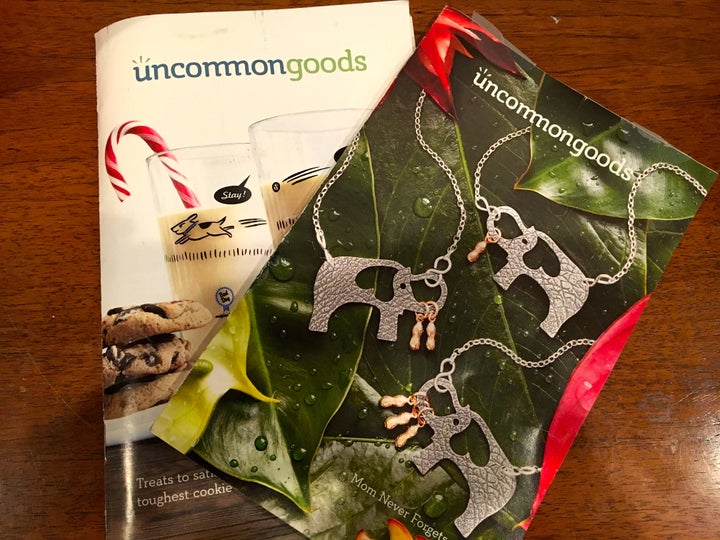 "We have been very active in trying to get certain laws changed, or created, and so years ago, I was more active on the federal front," Bolotsky says. "I've learned there is a much bigger ROI to focus on the state of New York. It is a big state. It can have a big impact. As a business here, our voice is heard."
And it's an approach that inspires many who work for the company. Thompson, the product manager, says when she thinks about pushing UncommonGoods revenue higher, she is thinking about more than the bottom line.
Her thinking: The bigger the business grows in terms of revenue, the more powerful Bolotsky's voice when he speaks up on social and economic issues whether at the state house or the White House.
Jillian Brendlen is a site merchandiser who's been at UncommonGoods for three years. She says that the social responsibility that the company displays was definitely part of her decision to take a job there.
"I really liked that aspect," she says, noting not every retailer embraces social responsibility.
Still, Bolotsky doesn't lose sight of the fact that UncommonGoods is a business, with all the requirements that businesses have.
"Do I want the business to be successful," he asks? "One hundred percent. I care deeply about our return on capital investment. At the same time, having a positive effect on people, at the end of the day, means a lot more to me than what the business is valued at."
Sure, he says, doing good and doing well in business can at times be colliding ideals. But the equation is more complicated than some make it out to be. Consider UncommonGoods decision to pay warehouse and seasonal workers a minimum of $14 an hour, when the state requires only $9.70.
"I do believe there is often enlightened self-interest, where you can pay people more and you get more from them. There is greater loyalty. Hey, if we're paying above market, that person is less likely to want to quit their job. They might even work harder because they feel valued by you and respected by you."
Some of those results are hard to measure precisely, though Bolotsky has another gauge by which he governs his minimum-wage strategy.
"I'm not a believer in socialism or communism," he says. "At the same time, I think business owners have a responsibility to treat people fairly. And part of it is, I believe strongly in equality of opportunity and providing an opportunity for folks to start out with a seasonal warehouse job and work their way up or get an opportunity elsewhere."
UncommonGoods is a retailer, not a political platform
All that said, Bolotsky is not interested in using UcommonGoods itself — neither the website nor the company — as a political platform.
"I want this to be a big tent," he says. "Just like I want our country to be inclusive, I want our company to be inclusive. And if you're a conservative or a liberal, I want you to feel comfortable shopping here and working here. At the same time, I want us to be sensitive to people from all walks of life."
Late last year, as the November presidential election approached, Thompson began thinking about adding to the post-election home page some acknowledgement of how exciting it was that the country had elected its first female president.
"That was my assumption," she explains. So she brought the idea up with Bolotsky.
"Dave said, 'Not everyone loves Hillary Clinton.'"
But, Thompson says, Bolotsky was willing to listen and explain his thinking, though the answer was no. But not just no.
The day after Clinton was defeated by President Donald Trump, Bolotsky sent Thompson a note. In it, the boss included a quote from Martin Luther King Jr.: "The arc of the moral universe is long, but it bends towards justice."
It was his way, Thompson says, of lending support and encouragement.
"We went back and forth," she says of the pre-election debate. "There was a lot of back-and-forth. He opens the door and allows for that kind of dialogue."
Bolotsky has helped foster an atmosphere of openness. Though the company is privately held, he shares detailed quarterly financials with employees.
Thompson describes the atmosphere as being like a startup — a business where people are expected to try new things, move out of their comfort zones and speak up.
"The smartest people I've ever met are here," Thompson says. "You work with incredible people and creative people. If you don't have a solution, it's, 'Let's figure one out.' It's really fun."
For her part, Jillian Brendlen was surprised that Bolotsky interviewed her before she was hired. Her initial assistant merchandising coordinator position at the company, after all, was "kind of like low man on the totem pole."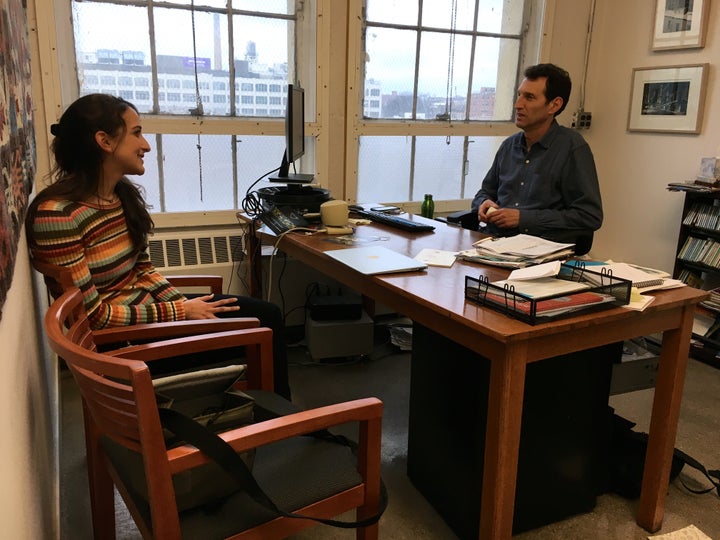 "I thought that said a lot about how much he cares for the staff and his team members," she says. She soon found herself steering a big initiative to help create an UncommonGoods' feature under which customers can pre-order items before they're available for sale.
"I think he noticed that I was kind of stressed out," Brendlen says. "He called me into his office and said, 'Just come directly to me if you have any questions.'" As Brendlen left his office, Bolotsky leaned out the door to tell his executive assistant, "If Jillian Brendlen ever needs anything, make time for her.'"
"And that just made me feel, one, they're very committed to this program, and two, they're very committed to me leading it," Brendlen says.
Committed is a good word for Bolotsky and his mission with UncommonGoods. He knows he faces unrelenting competition from upstarts, marketplaces and most of all Amazon. He's still has a lot of faith in technology as a way to stay competitive.
"I'm a huge believer in technology. If I weren't, I wouldn't have started an internet retail business that is built on technology," he says. "So we are always looking at technology to make us more efficient, make our team members and our customer experience better."
But technology alone is not enough to fend off Amazon.
"They've largely taken over e-commerce and they certainly are setting the standard for customer expectation," Bolotsky says. "They keep getting bigger and they keep getting better. They're a ferocious competitor that I have a lot of respect for."
Bolotsky's approach to Amazon is to focus on minimizing UncommonGoods' disadvantage in areas where the Seattle behemoth is hard to beat. Think speed and price of delivery. And then he focuses on ways to set UncommonGoods apart.
"I think you can compete against them by having differentiated product and differentiated customer experience — and we work hard to do it."
The internet that Bolotsky saw in 1994 has indeed changed the world — in ways predicted and unforeseen. It spawned Amazon, which arguably has changed retail in ways unlike anything since. But Bolotsky is ready to take on that challenge from his fortress in Brooklyn.
After all, in many ways, when it comes to e-commerce, he remains that kid in the candy store.
This post originally appeared on the BloomReach Blog. UncommonGoods is a BloomReach customer.
Support HuffPost
The Stakes Have Never Been Higher
Related
Popular in the Community