And by everyone, we mean everyone. As in, the dog-lover who can't part from his beloved pooch for more than an hour. Or, the bookworm who has read the entire "Harry Potter" series -- 20 times over.
Yes, there's a yoga class for every soul. See five of these more unconventional types below, then tell us which you might try in the comments.
Foodie Yoga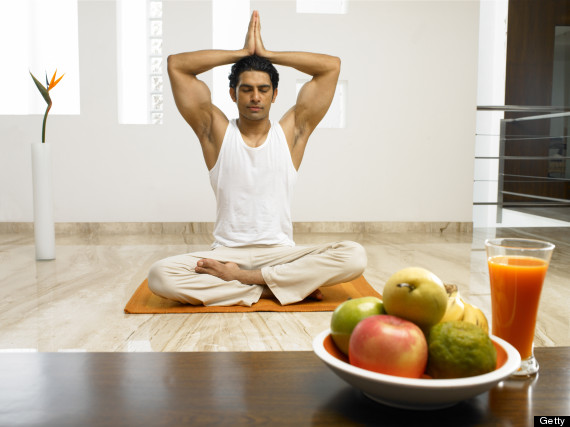 David Romanelli has found a way to tickle the senses of the food-loving-yogi by designing a class that incorporates -- yup, you guessed it -- food and yoga. Romanelli calls his mission "yoga for the Everyman," working to make the ancient practice accessible for everyone.
"The world is a better place if people do yoga. And if they come because chocolate or wine is involved, I'm fine with it," he recently told The New York Times. After the yoga class, the participants are taught to enjoy and appreciate a delicious meal of "slow food" with the same awareness they used on the mat just minutes before.
Doga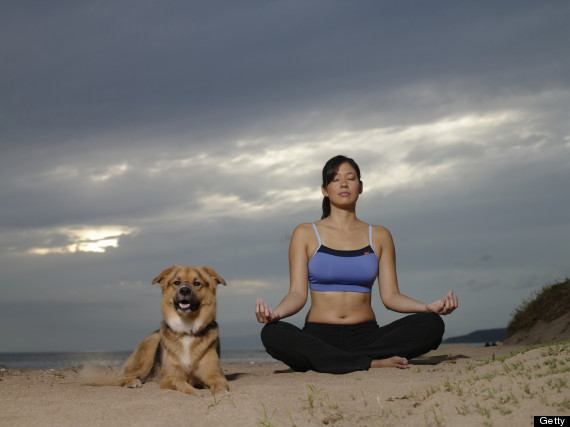 Yes, it's exactly what it sounds like: This practice involves you, your mat and your furry friend. The canine-centric yoga class first made headlines in 2009, and the atypical workout has been gaining popularity ever since. Can't picture it? According to The New York Times, it's more than a simple downward dog:
Doga combines massage and meditation with gentle stretching for dogs and their human partners. In chaturanga, dogs sit with their front paws in the air while their human partners provide support. In an "upward-paw pose," or sun salutation, owners lift dogs onto their hind legs. In a resting pose, the person reclines, with legs slightly bent over the dog's torso, bolster-style, to relieve pressure on the spine.
OK, so these moves may not differ too drastically from your basic vinyasa poses (and we can't promise magic), but they do correspond with a wizardly charm -- which should entice any Harry Potter lover. Cheryl Crawford, co-founder of Grounded, explains over on Rebelle Society how to match your motion to individual charms to feel the full effect . Here's a taste:
Charm: Renneverate
Pose: Wake Up Mountain
Stand with your feet parallel and evenly rooted to prepare for Wake Up Mountain. Exhale as you reach up high with outstretched hands and take hold of Universal energy. Inhale and pull the power into your core. Each time you exhale, stretch out higher. Each time you inhale, bend your elbows and pull in deeper. Visualize the movement of energy around and inside your body. Accelerate your breath to accelerate your movement. Then decelerate your breath to slow your movement. When your movement follows your breath, you feel more alive. Inhale Rennervate, exhale Wake Up!
If you're intrigued by the SUP Yoga craze but haven't had a chance to make it to the beach, this might just be the alternative for you. The Indo Board brings the balance, strength and flexibility the stand-up paddleboard requires to an in-studio setting, making it accessible for everyone (even those who can't swim!). And the board is also versatile as a workout tool, as it supports weight-bearing exercises.
Yoga In The Buff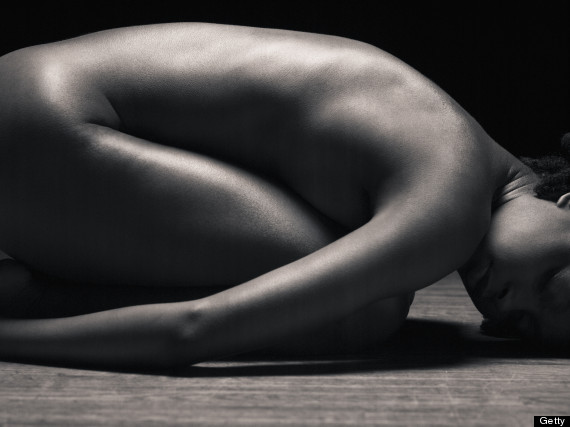 Outfitting for class may be part of the fun of yoga, but the practice has existed long before the emergence of Lululemon -- and the brand's infamous stretchy pant. Nagna -- or naked -- yoga dates back to ancient times, when nudity was practiced to reject material aspects of life. Gymnosophists, which are "naked philosophers," refer to ancient Indian philosophers who practiced a lifestyle of abstinence -- some of whom relinquished life pleasures like food and clothing. Yoga in the buff began to gain popularity in the U.S. in the 1960s as part of the hippie movement. Even now, it's not hard to find these kinds of classes around the country.
For more on yoga, click here.
Related
Before You Go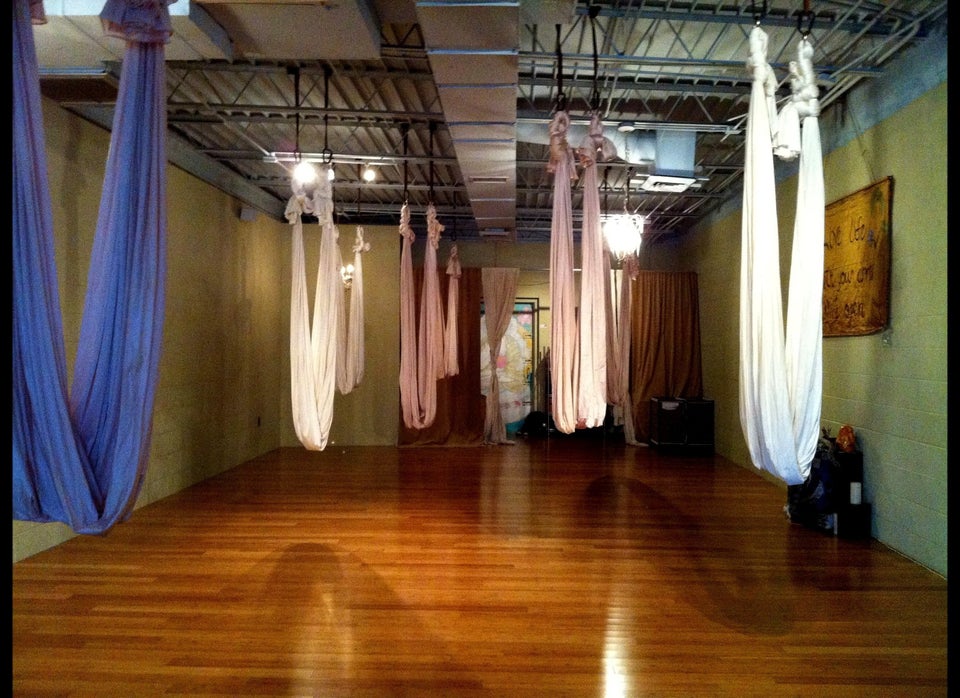 Unconventional Types Of Yoga