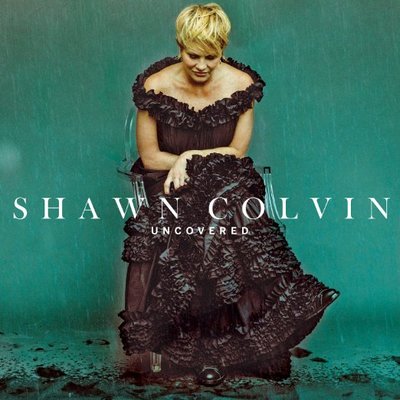 A Conversation with Shawn Colvin
Mike Ragogna: Shawn, how are you?
Shawn Colvin: I'm good, I'm doing support for Don Henley, I'm on my bus right now, I had an eighteen hour ride yesterday from Denver to Dallas.
MR: So let's take a look at your new album, Uncovered. Years ago, you recorded Cover Girl on which you took on other songwriters' material. I think it was a little more than twenty years ago. What are your thoughts about having such a long career?
SC: Well, the years keep adding up and that's the way it is. I still have a job and I make records and I'm a lucky, lucky artist.
MR: Nice. So how does your approach for this album differ from Cover Girl? Was it because that album's material influenced you early on and were songs that you personally loved?
SC: Hmm. I loved all the songs on Cover Girl absolutely. I think there were more songs on Cover Girl that represented my past incarnation, which was when I didn't write and I made a living in clubs and bars doing cover songs. I thought I got good at choosing songs that I could put a different spin on. On Uncovered there are still a few old stalwarts that made up my set back in those days before I wrote, like "Acadian Driftwood" or "American Tune." Those were songs I used to do in my act, but a lot of the songs on Uncovered are ones I recently learned. I don't learn songs unless I'm in love with them, so that goes with all of them.
MR: "Acadian Driftwood" has always been a special, under the radar recording by The Band. What did you identify with in that song?
SC: It's just Robbie Robertson's gift at creating a story of a people and a struggle. He paints a picture and he just does it exquisitely, the vernacular of the people and their journey. He's just one of the best songwriters there is, and it's a pleasure to sing that conversation and that story.
MR: Do you have a relationship with any of the artists you covered this time around?
SC: You know, I don't. I was hoping to hear from some of them, but none so far. I know Robert Earl Keen has heard "Not A Drop Of Rain," because I sent it to him. He's a friend of mine. But I don't think I have heard from anyone else. Hopefully I will. I'm proud of the record even if I maybe don't please one of the artists. I like it. But I haven't heard any dissent or negative comments either.
MR: With one of the Uncovered's featured tracks, "Tougher Than The Rest," you liberate the song from the eighties production values of Bruce Springsteen's original recording, freeing its lyrics and melody to breathe easier. Was that the mission when you approached all these songs to fit into the Shawn Colvin repertoire?
SC: It was really a simple approach. The litmus test was to say to myself, "Can I take this song and make it acoustic," when you're used to hearing it differently. The Robert Earl Keen song is different because it's not that different of his, I just think people are less aware of Robert's songwriting. It may be my favorite song on the record. But a song like "Tougher Than The Rest," it's an acoustic approach. "American Tune" is different as well because it doesn't differ from Paul Simon's version that much, but I did a cover of Gnarls Barkley's "Crazy" and the lyrics come at me and make me believe that there's something underneath perhaps the approach that the original artist used and that perhaps I could uncover something.
MR: Let's apply that to "Baker Street." That's one of your most adventurous interpretations.
SC: Again, it's a song with exquisite melody and chord changes. I love his version, we loved the sax solo--that was the biggest challenge; are people going to be horrified that that part of the song is gone? But we decided to approach it by taking the least saxophone-oriented instrument we could, the pedal steel guitar. I think it's a darker version. Gerry Rafferty's version is a pop song and the saxophone is really searing. I remember that song being used in the soundtrack of Good Will Hunting and they used the sax solo to start this fight that Matt Damon got into, a physical fight, and it was exquisite. There's some kind of anger in it, as well as a resignation which I tried to play on.
MR: This version pulls out the narrative of the guy with hard luck going on. It took it into the personal.
SC: That's the whole point, to take lyrics that perhaps have been obscured somewhat by the music or the production--which is not to disparage the original versions by any means, I am in love with these songs as they are--but the lyrics jump out at me sometimes and tell me to do them and as a result, because I pare the music down they're more personal.
MR: David Crosby's harmony on there is almost like the friend coming in and agreeing with you.
SC: I'm glad you see it that way. I really struggled with whether to use him for the entire B section or just part and I thought it made more of a statement when I just brought him in on the second half.
MR: You also uncovered another layer on "I Used To Be A King."
SC: What layer do you think I tapped into?
MR: To me, it's almost like you're commiserating from personal experience. He may be telling an autobiographical romantic story about him and Joni, but your version was almost like the pal with the arm around the shoulder going, "It's okay, I get what you're going through."
SC: Interesting. I didn't perceive it that way. In fact, my perception is that I didn't really change it that much. Sometimes, another aspect of doing these cover songs, I think it's enough for the gender to change. You'll notice I didn't say, "I Used To Be A Queen," because I thought, "No, that's not the one." I don't like to change the gender if I can help it, but I thought I stayed pretty close to his version, I love it. The payoff line, "Someone's gonna take my heart, no one's gonna break my heart again," how does it get any better than that? I was always afraid to learn that song, because Graham and I are not that different in terms of the genre we occupy. I thought, "What can I bring to it?" But I was asked to be part of a tribute concert to them and I had to do three songs because there's three of them. How am I going to pick two of the writers and not the other? So I said, "It's now or never, I'm going to learn 'I Used To Be A King,'" and it worked out, so I used it.
MR: But the nature of the lyrics force you into a biographical telling. It's like you're getting what he was trying to portray and repeating it to him.
MR: How did Tom Waits' "Hold On" come to you? What attracted you to it?
SC: It's so moving and beautiful. I always wanted to learn it. It's one of those that I refrained from learning because I don't see how I could be anything but an interpreter that would just fall short of touching the original version in any way or differentiating myself in any way. But I was a group called Three Girls And Their Buddy, which was Buddy Miller, Patty Griffin, Emmylou Harris and me. I just decided it was time to go for it, so we did that song and then I just couldn't stop doing it after that. The bridge had been crossed, so I kept doing it. I love that song.
MR: Yet another interesting choice on this album was Crowded House's "Private Universe," which could have been an alternate title to this album.
SC: Oh, what a great idea! That's very apt. In fact, someone put out a bootleg of songs of mine--this was many years ago that I was told about this--and whoever did the bootleg called it Private Universe.
MR: Shawn, how long will your tour with Henley go?
SC: We're almost done with the October leg, it's about ten dates, and then in November there's seven or eight.
MR: I want to ask you about "Sunny Came Home." It's been about eighteen years since that came out and you received one of your Grammys for it. What does it mean to you now? That period of time, that group of songs, and the work you did on "Sunny?"
SC: The beauty of that song and that record, the prior records, Steady On, Fat City, and Cover Girl, I was with a big record company, Sony, and their job of course was to find a hit, something that would get a lot of radio play on some genre of radio or another. Things were done to at least one song on each of those records. I won a Grammy for Steady On and I think they got excited about that and liked the record. So on Fat City we altered the production for "I Don't Know Why." This is sort of the formula with record companies: "What's hot now and how can we make this song more like it?" So the seed for "I Don't Know Why" was "Nothing Compares 2 U" by Sinead O'Connor. We altered the way John and I did it originally to address that and it didn't work. Then on Cover Girl, the same thing was done to "Every Little Thing She Does Is Magic," there were some productions ideas added, not necessarily what I would've done, but not offensively so. We were going for it, or they were going for it and it didn't work either. For A Few Small Repairs John and I went in and said, "We know how to make records, and radio is not something we're making records for so we're going to deliver you guys a record and it is what it is. I love that record, we did love that record and we're very proud of it, we turned it in and said, "Good luck, but don't come to us with different ideas" and then there's the irony, we had a big hit. I love "Sunny Came Home," I play it at almost every concert that I do. I don't know why it worked. It was kind of a perfect storm of a big trend in female songwriters and artists at the time, like Lilith Fair and that kind of atmosphere. It was mysterious. It was a mysterious song with a great chorus and I think people wondered what the hell was going on. It drew people in and it made people wonder what she had done.
MR: Winning a Grammy for Song Of The Year is not something that a lot of people experience. I'm imagining it changed your life.
SC: You can't imagine how long it took to me to feel like I could write a song decently. I was in my late twenties, and to be recognized as a songwriter was probably the pinnacle of my career in terms of that particular validation. I don't know, there have been a lot of pinnacles, I've been very lucky. Meeting artists I idolize and playing with them, it's great stuff. It was a great ride and there was nothing wrong wit hit. That's always been my stance. It was great fun. Wacky things happened. I was in a Christmas special for Disney with NSYNC. Those kind of things. It was so much fun.
MR: What is your take on what's going on from a songwriter's perspective right now? I guess in Americana, folk music, acoustic music...
SC: Whatever, nobody knows what to call it. I'll be honest with you, though. I don't keep up. I feel like an old fogey. Maybe one of the best things for me in terms of being exposed to new artists is that cruise that I do almost every year called Cayamo. I became aware of Shovels & Rope from that cruise and they blow me away. You're stuck on a boat and all you can do is go see music. I don't get out much, so that's been a great experience, and there's an example of a group that kicks ass.
MR: Nice. What advice do you have for new artists?
SC: Don't give up, and follow your heart. I know it sounds touchy-feely, but it took me a long time to realize, you're a solo artist that plays acoustic guitar and writes songs, and that's what you cut your teeth on and those are the people you loved coming up. I was in many different kinds of bands, rock 'n' roll bands, country bands, bluegrass bands, wedding bands, any number of genres. I tried to put together a rockabilly band in the eighties, we were doing contemporary rockabilly like Dave Edmunds and Marshall Crenshaw. I just tried on a lot of different hats because I didn't know what to do and it took me a long time to find my voice and my heart, but I didn't give up.
MR: So I guess that's the same advice you would've given yourself back then?
SC: You know, there was nothing else I knew how to do. I felt like I had no other choice, I had no other skill set. It was that or the unknown. I don't know what else I would've done. Sometimes I feel like I had no other choice but to stay with it, but it was what I loved and what I could do well.
MR: Speaking of the unknown, what about the future? What kinds of things do you still want to get to?
SC: Well, more songwriting, because that is the beast to me. It's like bungee jumping; when it's done you feel exhilarated, but before you take the jump it's terrifying. It's a challenge for me and it's something that I really don't ever want to stop doing. Apropos of that I'm writing songs now with Steve Earle, I'm going to make a record with him, so that's really my future right now. I just want to keep making records and being proud of them, and so far I've had pretty good luck.
MR: One last thing, your duet with Bruce Hornsby on his "Lost Soul" was really lovely.
SC: What a great song, huh?
MR: Oh yeah, and I love how you approached your vocals on it, they were pretty bold.
SC: That part about killed me because it was so high! I remember being in the studio, in the vocal booth with Bruce at the controls and his engineer and literally squeaking and struggling, I ended up in a fetal position on the floor more than once.
Transcribed by Galen Hawthorne
******************************
STEVE FORBERT'S "COMPROMISED" EXCLUSIVE
According to Steve Forbert...
"Writing 'Compromised' entered my mind during one of the times when the U.S. Congress was at a full-on, headline news stalemate--one of those "no low-level government workers get a paycheck," raise-the-deficit-ceiling showdowns. (I think I started the song three summers ago.) It morphed quite naturally into a more "all-purpose" song seemingly about interpersonal relationships. As far as the recording of it, we only got a workable drum track on tape at our initial Woodstock sessions. Joey Spampinato (bass), Tad Price (guitar), and I built it from there on Cape Cod, bumping the key up from G to G# in the process. I have an off-the-cuff acoustic version on film of John Sebastian and me running through it just for fun in the Woodstock studio."
******************************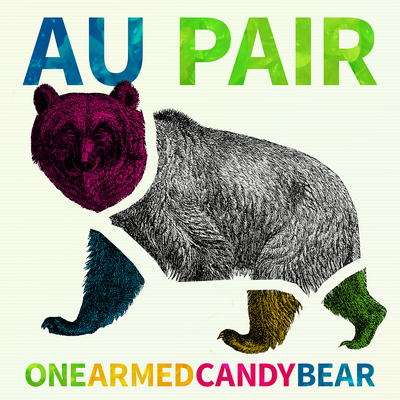 A Conversation with Gary Louris and Django Haskins
Mike Ragogna: Guys, your collaborative album as Au Pair, One-Armed Candy Bear, musically throws in the kitchen sink yet leaves out klezmer. And death metal. Oh, Au Pair, just what is this thing you've created?
Gary Louris: Hopefully, it transcends categorization. As is typical with musicians, their many musical sides cannot all be expressed through their main band. With the stakes lowered one is able to get a little nuttier.
Django Haskins: Damn, we left out klezmer? There's death metal in there, it's just really quiet.
MR: So how did the collaboration process work between Mr. Jayhawk and Mr. Old Ceremony and all your studio pals?
GL: I feel like s found a kindred in Django. We both like to work very fast. We would just sit down in his living room and let it flow. We recorded our ideas into garage band, just two guys strumming guitars and singing. We are on the same wavelength which always helps in co-writing. And we did it for ourselves. No expectations beyond what made us happy or made us laugh.
DH: It was really just a matter of the two of us writing songs in a room, mostly here in Durham, NC, and then hooking up with a great engineer/producer Brian Haran. The three of us worked in Brian's studio without anyone else present. The vibe was wide open, try anything, don't settle for the expected. Because the songs were strong enough on their own, they were able to handle the structural load of some relatively far out sonics.
MR: What did each of you bring in to the songwriting process?
GL: It was a very symbiotic process. If I were to make any distinction I would say that Django drove the lyrics a bit more and I drove the melodies. But that is a tad misleading. We each had our hands in both
MR: Were you surprised by the end result? Did you picture something else but allowed the metamorphosis to continue?
DH: I don't think we pictured anything in particular when we started. And then when we finished, we stepped back and said, "Ah, so that is what we were making." That was the fun of it.
GL: It turned out exactly as I had hoped. The secret sauce is our producer/collaborator Brian Haran. Django suggested him and now I couldn't imagine the record without him. Makes me believe in kismet. Brian not only produced the record, he added or facilitated all the stranger sounds on the record. In a perfect world he would be on stage with us at every show.
MR: The first single, "In Every Window," is pure pop though the album takes some twists and turns. Can you take us on a tour of the project, like some info behind the songs' lyrics or themes presented overall?
GL: Whew! That is a lot to ask. "In Every Window" is about a stalker. "Sullivan's Ghost" references the architect Louis Sullivan. "One-Armed Candy Bear" is about a sick motherf**ker. Make An Entrance is about the coming birth of Django's first child. I will let Django take it from here.
DH: Well, the title track idea came from a one-armed bear pez dispenser that Gary got me one time. But then we started imagining him as this sinister man of the world. "Sullivan's Ghost" is in the voice of the great but often soused Chicago architect Louis Sullivan, who worked on the White City and then spent the rest if his life slagging it off in print. Gary and I are both really interested in architecture; in fact, Gary was trained as an architect. "King of the Valley" was about a traumatic football injury. I don't really see it getting picked up by ESPN anytime soon though.
MR: What do you think of pop these days? I ask because you both have a little history behind you, your even collaborating at The Big Star Third tribute concert a while back. Are there any songs or productions that engage you? For instance, I'm currently surprised at how smart and popular "Cecilia And The Satellite" is considering it's on the same playlists as recordings with generally unsophisticated songwriting.
DH: I think there's always good stuff and terrible stuff coming out at any time. The '80s had some awful production trends, but then Tom Waits and Talk Talk and Elvis Costello were putting out amazing records. The same is true today. I like the new Perfume Genius and Kendrick Lamar a lot. And Sharon Van Etten, who is a pal via the Big Star shows, keeps putting out lovely records.
GL: I plead ignorance on this subject. I did like the new record Funstyle.
MR: In your opinion--and you've written plenty of them--what constitutes a well-crafted song?
GL: Well-crafted is one-half of a great song. The other half is inspiration. On the craftsmanship side there is the balance between parts, the rise and release of the chorus, the setup and tension set up by the verse, and the contrast of the bridge, ideally married to meaningful lyrics, words whose sounds are almost as important as their meaning.
I am talking about a pop song here.
DH: Not sure I can quantify it, but I know it about 60 seconds into listening. A lot of it has to do with authenticity.
MR: What advice do you have for new artists?
GL: Get a day job. Or marry someone wealthy.
MR: So what's the best advice ever given to you and did you take it?
GL: Go into finance. I didn't take it.
MR: What does the future bring for Au Pair?
GL: The world is our oyster...or maybe our scallop.
DH: I think we are being intentionally vague about our future at this point. We have some exciting shows coming up, and are staying open to the possibilities. It's kind of similar to the spirit in which we made the record, and it works for us, especially since we are in a long- distance rock 'n' roll romance.
******************************
AARON CAMPER'S "CHOOSE YOU" EXCLUSIVE
According to Aaron Camper...
"'Choose You' is a song I wanted to take a chance to get a clear, intentional point across. Love. It's a ride, a vibe, the kinda song I feel is necessary to hear right now considering the love/dating/relationship scenario right now for most. For r&b music, it's honest and I'm cool with that too. It'll make you move for sure, no doubt, but it'll make also you choose wisely. Find one, make them feel loved, special, protected..and make it count.
******************************
LAUREN MARSH'S "NEVER LET YOU GO" EXCLUSIVE
According to Lauren Marsh...
"I was sitting up late with a friend one night--drinking wine, of course--and we were talking about how each of us is like a puzzle piece and that our pieces change all the time. We're always figuring out how to fit ourselves within our life and sometimes we change so drastically that we change our lives to fit us. 'Never Let You Go' is about being there for others, but it's also about realizing your own self-worth. Don't value yourself on things that don't value you in some way and embrace who you are. I especially wrote this song for the LGBT community. The adversity they face on a daily basis is missing a very important factor, and that factor is love. Love cannot be defined or labeled. Love is love."
******************************
ANDY HACKBARTH'S "PANORAMA MOTEL" EXCLUSIVE
According to Andy Hackbarth...
"'Panorama Motel' is not only the title track of the EP, but also the track that really defines the project - it's a breakup song, plain and simple. It describes the period of time right after the split; closing the joint bank account, boxes stacked in the car, etc. I was living in 'no man's land'--didn't know if I was going to move back to Nashville, stay in Colorado, or just hit the road and try to get far away from all of it. I was basically homeless for a bit, so I was crashing in dive-y motels and laying low until I figured things out...it was a pretty dark time for me. Months after we actually tracked the song, I called my friend/amazing choreographer Katrina Phillip to see if she could put together a few dancers for the music video last-minute, and it ended up being an absolutely amazing shoot. We centered the entire music video around the dance, and then went hunting for depressing, run-down, dirtbag motels in Denver to shoot a few 'extra' scenes to round out the video. Thank you Colfax Avenue. Even had a few neon signs cooperate with their well-timed, erratic buzzing and flashing.
Popular in the Community