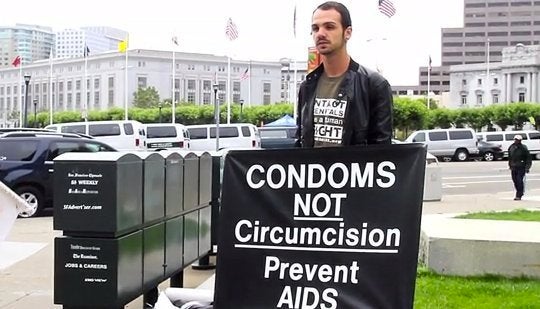 Braverman's photography focuses primarily on portraiture and his work has appeared in Esquire, Newsweek and Time, among other publications, and his previous films, The Box and Song Girl, have been screened at festivals in North and South America.
The program's Kickstarter page cites shifting beliefs on the practice of male circumcision -- a key tenet of both Islam and Judaism -- and a growing intactivist movement as the inspiration for the film. The film promises as "personal and sometimes humorous look at what happens when religious freedoms intersect with modern law and collide head-on with infant rights."
Whether or not the narrator's claim reveals a pro-circumcision bias has yet to be determined, but we think the documentary looks intriguing. Then again, maybe we just can't dislike a movie that uses the band Ratatat in its trailer.
What do you think, readers? Are you pro- or anti-circumcision, and would you see this film?
Calling all HuffPost superfans!
Sign up for membership to become a founding member and help shape HuffPost's next chapter