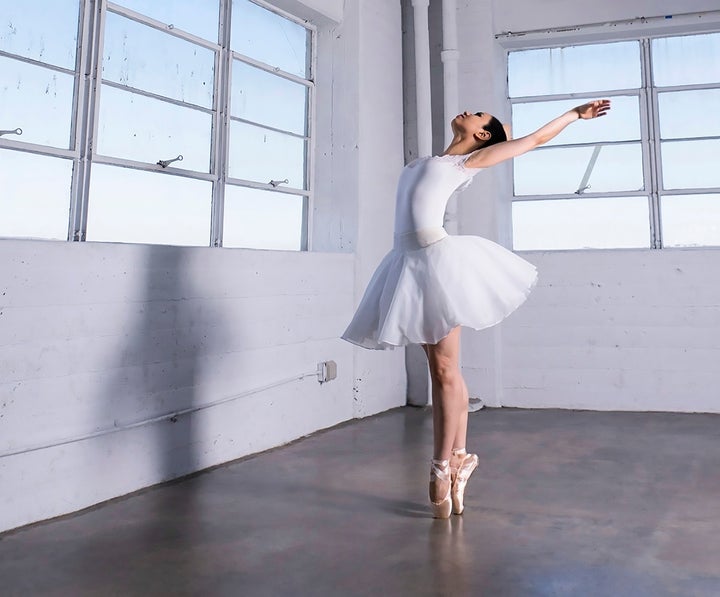 Agnes Muljadi is a Los Angeles based vegan ballerina and a bonafide celebrity in the social media world. Known as @artsyagnes on Instagram with over 170,000 fans and some of the highest engagement rates in the industry, Agnes has built a company around her passion for dance and a vegan lifestyle which continues to resonate with both fans and companies. Agnes has been the face of major brands including Amazon, NFL, Starbucks, Macy's, True Religion, Reebok, and Banana Republic, and, with a deep interest in advocating for a vegan and socially responsible lifestyle, she concentrates many of her brand partnerships around socially conscious businesses including TOMS, KIND Snacks, 1Face Watch and Groceries Apparel.
Take one look at Agnes' Instagram channel and it becomes very apparent why she is as popular as she is; there is a true beauty to her photos. In just a single snapshot Agnes is able to capture and showcase the emotion behind a celebration of life and the dedication to an art form. At a time when female-driven fashion blogging accounts are a dime a dozen, Agnes has created a niche account that moves people.
For Agnes the Instagramming started when she began to promote her photography pieces that she sold via Etsy. It came to a head when she became tired of posting product pictures and decided to instead post one of her ballet pictures for a change. The one photo went viral, changing her life. @artsyagnes received hundreds of comments and likes at a time when the account had less than 100 followers. Followers continued to grow at very fast rate, as did the messages from supporters and brands who wanted collaborate. Thus marked the start of Agnes sharing her ballet life online.
Nowadays her days are just as crazy as the rapid growth of her social media reach. Every morning begins with a morning 20-40 minute stretch and 20 minute meditation to prepare her mind and body. This is followed by a breakfast before jumping on her computer to sift through emails, posting photos on social media and corresponding with brand partners and potential opportunities, until lunch time when Agnes typically takes either a yoga, pilates or gyrotonics class. And then it is either back home to continue with work, or an afternoon of business meetings until about 5pm. After that it is off to her ballet studio, where most nights she is there until 10pm.
So what's next for Agnes? Within the month Agnes is making the move to a new @artsyagnes company headquarters and expanding her support staff, as she continues to thrive on all fronts: business, spiritual and physical health. A passionate goal of Agnes' is to start a foundation that promotes a cruelty-free lifestyle, advocating to protect the animals and earth. According to Agnes 'there is no real reason we need to harm other beings in order to feed or clothe ourselves'.
Knowing her ability to push herself beyond the norm, there is no doubt that goal will be attained in record time.
Popular in the Community