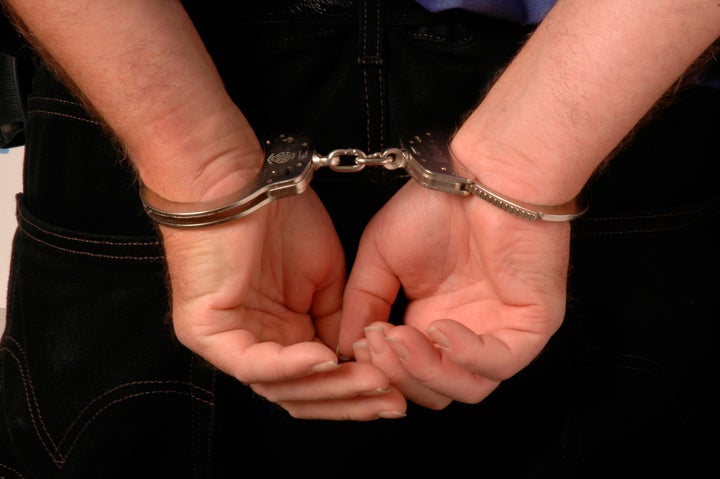 Twelve students at Exeter Union High School in central California were arrested this week for selling drugs on campus. But it wasn't a teacher, principal, or member of the local police department who busted the teens -- it was a 22-year-old undercover officer who had befriended the students while posing as a high school student.
Operating under the moniker "Johnny Ramirez," the young officer had recently graduated from the Tulare-Kings Police Academy when he was recruited to go undercover by the local police chief. Many students were surprised to find that 'Johnny,' who had been a presence on campus since the school year began in September, wasn't just another Exeter student.
A 17-year-old senior told the Visalia Times-Delta: "I sat next to Johnny Ramirez in three classes. We really got to know each other. I can't believe it."
The Visalia Times-Delta reports that police are still looking for one student connected with the drug bust, who allegedly hadn't been to school in weeks. The student would make the 13th arrest by the undercover drug offical.
Although this is the first undercover operation to take place at Exeter Union High School, the same tactic has been used before at other schools in the Tulare County.
In an even more bizarre recent story of an undercover operation at a high school, a teenage boy fell in love with who he thought was a teenage girl at a South Florida high school. She was in fact an undercover cop posing as a student as part of a marijuana sting operation. And in the entertainment world, "21 Jump Street" -- a comedy starring Jonah Hill and Channing Tatum as undercover bike cops involved in a high school drug bust -- comes out in theatres today.
Support HuffPost
The Stakes Have Never Been Higher
Related
Popular in the Community