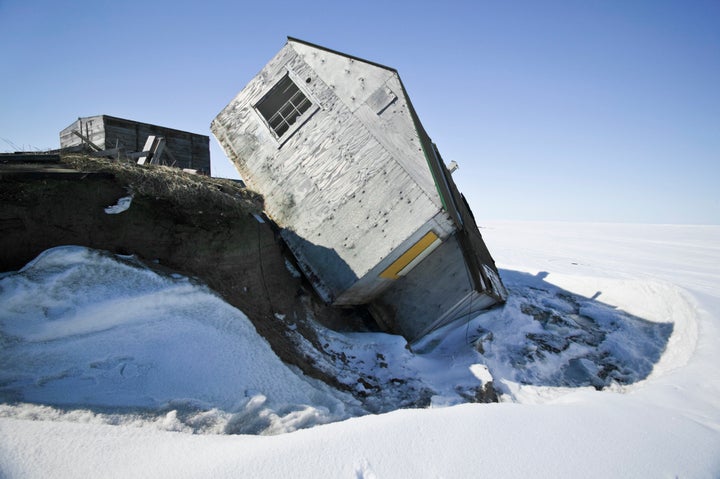 An undercover Greenpeace investigation released on Tuesday suggests that fossil fuel companies secretly funnel money into prominent scientists' pockets to manufacture doubt about mainstream climate change science.
Greenpeace UK took an unconventional approach to the research: Members of the environmentalist group posed as representatives of fake oil and coal companies and asked two climate change skeptics to write papers promoting the benefits of carbon dioxide and coal in developing countries. The two academics the group approached -- Frank Clemente of Pennsylvania State University and William Happer of Princeton University -- reportedly agreed to pen the reports and not to reveal their funding source.
The group's expose follows revelations from The New York Times earlier this year that Willie Soon, a scientist at the Harvard-Smithsonian Center for Astrophysics, accepted donations from fossil fuel companies and anonymous donors to write papers that challenged the consensus on climate science -- without saying where his funding came from.
This academics-for-hire tactic has "materially changed the debate about climate change,"said Jesse Coleman, a Greenpeace activist who participated in the probe. "You could say that one of the reasons we're facing such dire climate change risks is because these fossil fuel companies are funding climate change denial."
"It's the exact same playbook" tobacco companies once used to "convince people of something that is just not true," Coleman added.
Peter Frumhoff, director of science and policy for the Union of Concerned Scientists, said that if the Greenpeace findings were true, they were "deeply, deeply disconcerting."
He emphasized that while accepting money from industry to do research is not itself a breach of ethics, taking money from any source without transparency is "totally unacceptable."
(Story continues below video.)
In Happer's submitted testimony for the hearing, which leaned heavily on the contrarian side, he stated that "climate science is far from 'settled.'" As of Tuesday afternoon, he had not responded to HuffPost's request for comment.
Clemente told HuffPost in an email that he stands behind the statements he made in the emails he exchanged with the undercover Greenpeace researchers. "I am very proud of my research and believe that clean coal technologies are the pathway to reliable and affordable electricity, reduction of global energy poverty and a cleaner environment," he said. He also referred to his communications with Greenpeace activists as "pirated" emails.
In the emails, both Happer and Clemente discussed ways to hide the source of funding for their reports, including the use of a secretive channel called Donors Trust, a foundation that encourages anonymous donations to support limited government.
Happer also offered a route to get the paper through an informal review process by a major climate change-denying think tank, the Global Warming Policy Foundation. He suggested to the undercover researchers that it would be "fine to call it a peer review," despite acknowledging that the paper would struggle in peer review at other journals.
Coleman defended Greenpeace's decision not to disclose the true identities of its undercover researchers to Clemente and Happer. "Unfortunately, there just aren't the disclosure measures necessary for us to find out by different means which corporations are funding this climate denial work," he said.
Justin Farrell, a researcher at Yale University who authored the papers, suggested in an email to HuffPost that "much more analysis will no doubt continue to shed light on the important implications of dark money, and the role of financing in what are ostensibly 'scientific' issues."
"The social and political landscape of our country has changed in ways that have made it easier for money to influence science and politics," Farrell said. "We need to pull back the curtain and let academics and other researchers in on the flows of financial and political influence that are important for identifying the influential actors in a given issue. Without the ability to do that, the American public is often left in the dark, and has a difficult time knowing who to trust."
Frumhoff agreed. "We all need to be highly watchful and make sure that when someone speaks before Congress, or produces a statement of fact from a purported expert perspective, that we ask to know what their funding sources were," he said from Paris, where he is currently attending the climate conference.
There, more than 190 nations are currently deliberating on how to address climate change and not, said Frumhoff, "whether the basic facts are real."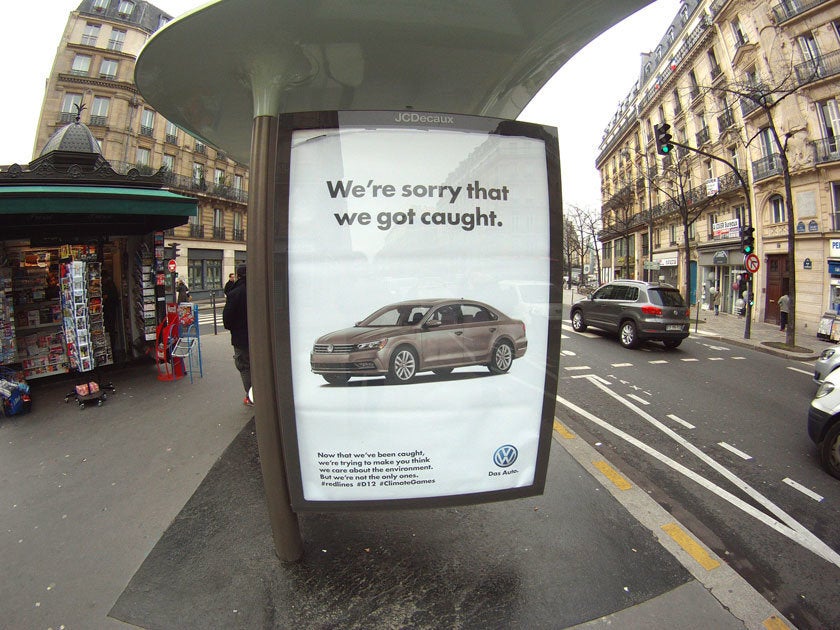 Brandalism COP21 Billboards
Popular in the Community