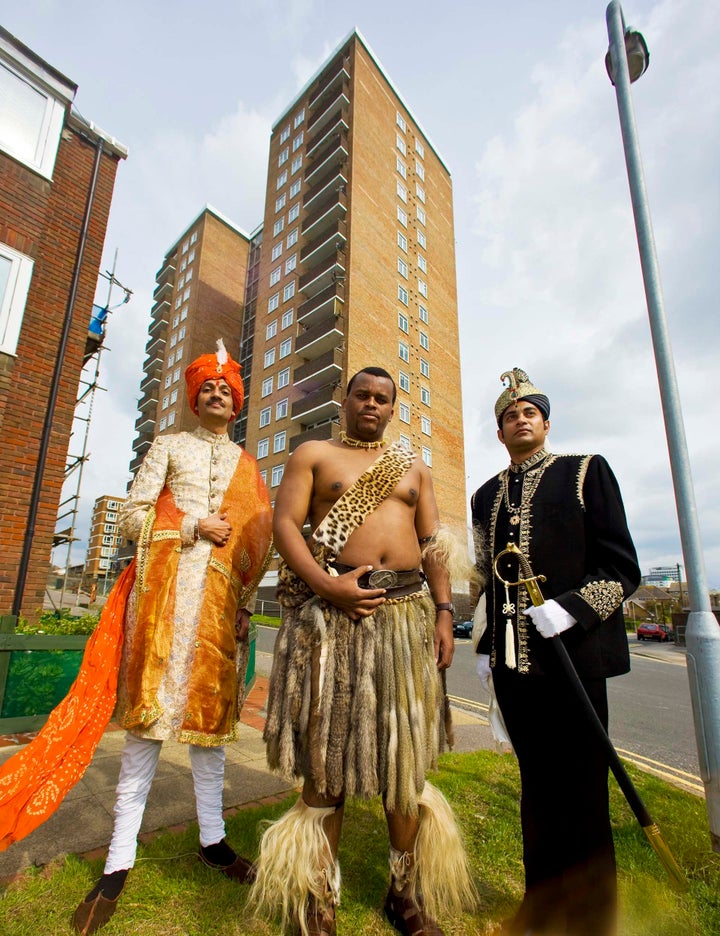 Move over, Will and Kate. A new crop of royalty is looking for love and TLC will be capturing their romantic efforts on "Undercover Princes" and "Undercover Princesses," which premiere on Tues., Jan. 31 and Tues., Feb. 28 respectively.
Each series follows three single princes and three single princesses from around the world who go undercover in the UK in pursuit of true love, according to a TLC press release. They hit up bars and clubs and try online dating sites and even speed dating in search of their perfect match to take back to their respective kingdoms.
Take a look at who's on the prowl ...
Crown Prince Manvendra of Rajpipla, 46: Born to one of India's richest royal families, he shocked the world by becoming the first Indian royal to come out as gay.
Prince Africa Zulu of Onkweni Royal House, 33: Expect this South African royal to struggle with Prince Manvendra's sexuality.
Prince Remigius of Jaffna, 47: The prince from Sri Lanka was raised with strict protocol.
Princess Xenia of Saxony, 22: She's a celebrity in her German kingdom, thanks to the press her sexy image gets.
Princess Aaliya of Balasinor, 35: This Indian princess has never ever dated let alone had a boyfriend.
Princess Sheillah of Buganda: Hailing from the largest and most powerful kingdom in Uganda, this royal is famous in her country --the Buganda Kingdom -- for her title, but as pop star, as well.
During their quests, the princesses share a townhouse in the upscale Brighton, while the princes stay in Essex, a party neighborhood. They'll all be going it alone without cooks, cleaning staff and the like; instead, they'll be the ones doing the dirty work both at home and elsewhere. To maximize their exposure to potential love interests, the princes and princess will hold everyday jobs including cleaning hotels and waiting tables.
"Undercover Princes" and "Undercover Princesses" will each air four episodes, followed by a one-hour update special scheduled to air on Tues., Mar. 27.
"Undercover Princes" premieres Tues., Jan. 31 at 10 p.m. EST on TLC and "Undercover Princesses," premieres Tues., Feb. 28 at 10 p.m. EST on TLC.
Check out a sneak peek below:
Related
Popular in the Community