Batman and fans alike have every reason to envy this real life Bruce Wayne-inspired underground garage. The ultra luxe "Batcave" is situated beneath a tennis court at a private residence in Australia, built to house the owner's large and impressive car collection.
In true Batman fashion, the garage features a futuristic look and a super sly entrance. Hydraulic lifts raise a portion of the tennis court to reveal a ramp that directly leads to the lair.
Here's a shot of Batman's Batcave in 'The Dark Knight'...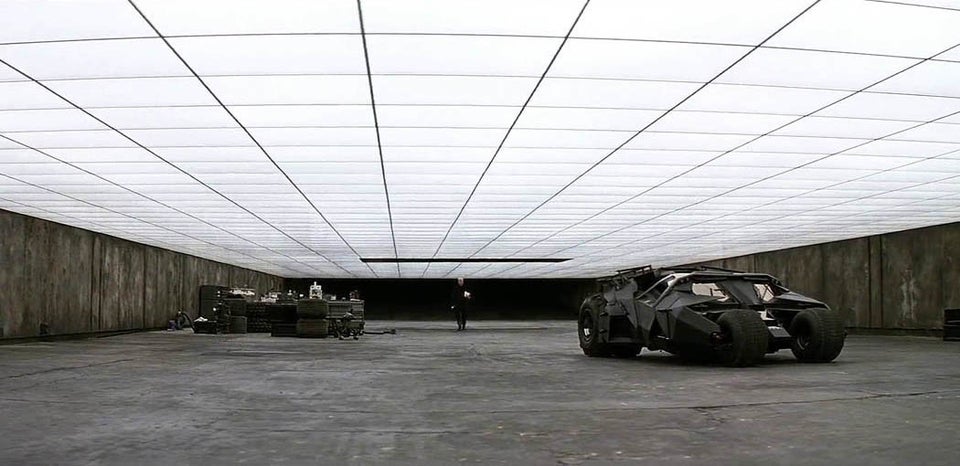 ... and here's the real life underground garage. Almost identical.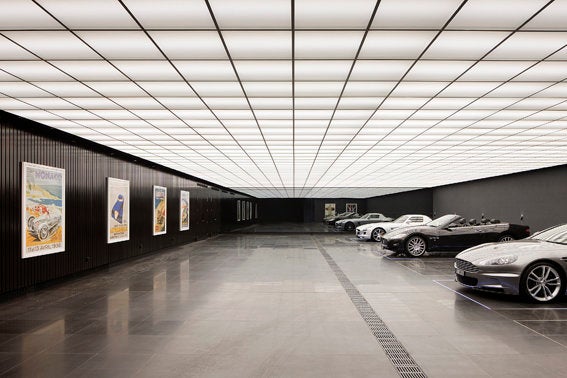 But does Batman have this? Check out that hydraulic ramp...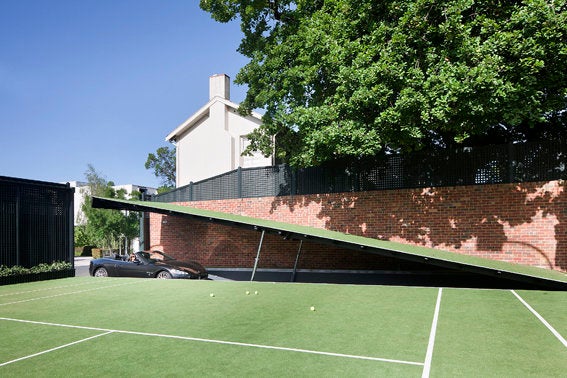 Molecule, the Australian architecture firm that created the superhero masterpiece, disclosed that the property is currently valued at over $14 million USD. We think it's safe to say that this garage is giving Mr. Wayne a run for his money.
But the garage wasn't initially designed with Batman in mind; The "Dark Knight" concept developed after construction began Molecule's director Anja de Spa gave us the scoop: "There was a sequence of events during the design process: we were always trying to achieve a continuous ceiling of light and a mirrored back wall to give the impression of infinity. Standing in the space during construction, we were struck by the stage set quality and its closeness to Batman's garage in 'The Dark Knight.' We mentioned this to the client and it turned out he used to be called Bruce Wayne by his colleagues."
So does this mean Batman is real? We sure hope so.
If you're still craving a dose of crazy home inspiration, check out this other Australian house that was designed to look like a whale: