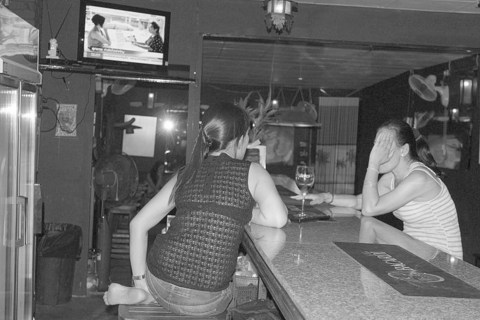 Credit Phillip Martin / WGBH
"Shame should be reserved for the things we choose to do, not the circumstances that life puts on us." --Ann Pritchard,author of Bel Canto--
Sometimes it's hard to imagine this thing we used to call "shame." In the era of reality TV and YouTube, where almost anything goes, shame seems like a social anachronism.

But not in the world of sex trafficking: in that world, shame is wrought through isolation, according to Norma Ramos, co-executive director of the New York-based Coalition Against Trafficking in Women.

"Victims of sex trafficking are very stigmatized," Ramos said. "All human trafficking is damaging and abusive of a human being's human rights. With sex trafficking, you're adding another element. Very often, victims don't even want to admit they have been sex trafficked because of the tremendous stigma surrounding sexual exploitation."
VIETNAM'S SHAME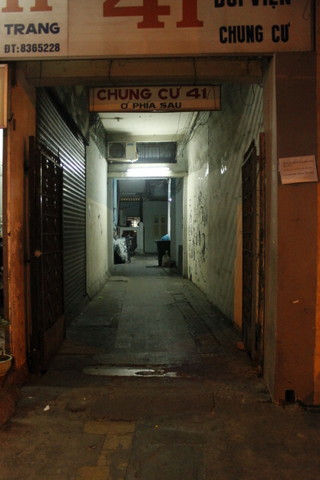 An alleyway in Vietnam. "shame is wrought through isolation" Credit Phillip Martin
I saw what stigma and shame did to a family in Ho Chi Minh City, better known as Saigon, Vietnam.
I'm just outside the home of a man whose 19-year old daughter was just rescued from a brothel in China. The neighbors don't know it.

I notice a hand written "For Sale" sign outside of this tiny home off a side street. To sell your home -- with no where else to go -- is considered an act of desperation anywhere. In Vietnam, it's much more than that. The home is forever, to be passed down to your children. But inside, this distraught father says he has no choice. He's deeply in debt for buses, rented cars, telephone calls, assorted bribes -- the cost of borrowing money to rescue his daughter.
"I think, simply, we are parents, we have to take care of our kids at any cost," the father said. "This house is important and I want to pass it down to my two children, for their future. But it doesn't belong to me. I feel bad for my children, but I love my daughter and that's why I can easily sell it."
This story began when the father got a call from one of his daughter's friends, 700 miles north of here in Hanoi, where she was visiting.
"And she told me that my little girl had been kidnapped and trafficked to China," he said. "She told us that the traffickers posing as friends brought her to Ha Long Bay, Vietnam, for sightseeing. But, in fact, they took her to China. They made her a prostitute." Weeks later, the father and a child-hood friend who flew in from Russia, as well as a Blue Dragon anti-trafficking activist, crossed into China and rescued his daughter and several other young women held captive in a brothel.
In the United States it is easy to imagine this story being turned into a made for television movie or a full-feature film screen-play. But no one knows the names and faces behind this story other than family, the man's friend, two cops in China, Ta Ngoc Van of Blue Dragon and me.
"No, I have to keep it quiet," the father said. "I cannot tell anyone."
Because his daughter, sitting just a few feet away, though a victim, would likely never find a husband or be able to complete her education if what she calls "her shame" is ever exposed.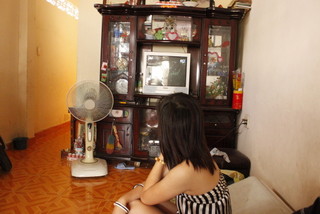 Credit Phillip Martin / WGBH
"My father cares for me and loves me and I feel sorry that I have made him sad," the daughter said. "I have brought shame to our family."
Her shame has also kept the people who trafficked her in business. Most victims don't testify against them. If they did, they'd be exposing their own exploitation and life in the sex trade, and in Vietnamese culture, how one became a prostitute is less important than the fact that you were or are a prostitute. You are perceived as tainted, and thus you are shunned.
And it is not just trafficking victims that experience this suffocating stigma. It is a vast cultural phenomenon across Asia (and elsewhere) that also impacts victims' immediate families, entire villages, neighborhoods and the nation-state itself.
Matt Friedman, the former regional head of a United Nations agency in Southeast Asia charged with fighting trafficking, says "The difficulty that governments have about human trafficking is that it's embarrassing to have stories be told about slavery taking place in your country. ...If word gets back to the West and people start boycotting that's going to hurt businesses. So being able to address it, but at the same time to do it in a way that doesn't make it so public, is the challenge that a lot of the governments are having."
SHAME IN A VIETNAMESE NEIGHBORHOOD IN NEW ENGLAND
Shame doesn't just keep trafficking alive in Asia. It's also at play 9,000 miles away in Boston.
"The issue of human trafficking in Vietnam is in the back of our minds all the time," said Nam Pham, executive director of Viet AID, a nonprofit working on behalf of Vietnamese Americans, who number 30,000 strong in Boston.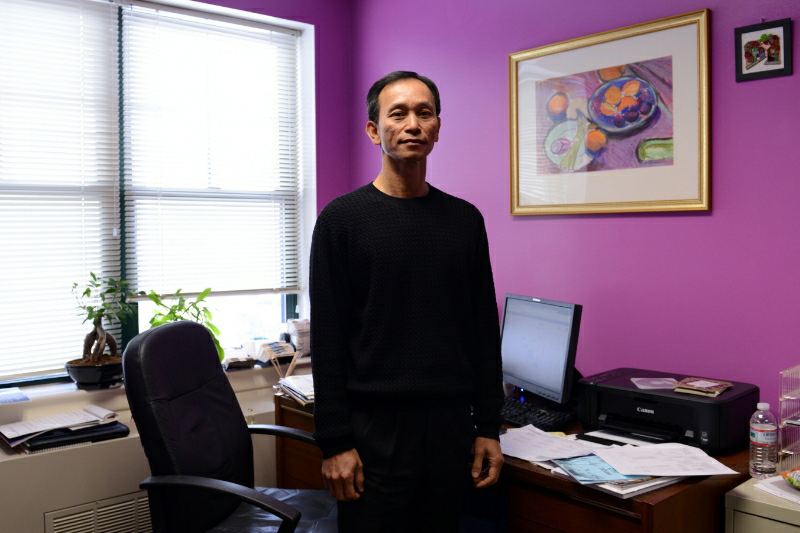 Enlarge image
Credit Meredith Nierman / WGBH
Nam Pham, executive director of Viet AID
"There are a couple of young ladies that our staff members know of and working to try to help them," Pham said. "The most difficult thing for us to deal with is they are afraid of being arrested, they are afraid of bringing shame to their family, and they basically don't trust anybody but a very small circle of people."
And even inside that small circle, the families of victims hide the truth.
"There are cases of young teenagers, Vietnamese women, Vietnamese girls, basically have been forced or coerced into doing things that they don't want to do. We're talking about 15, 16, 17-year-old girls, and the pimps, or the boyfriends, are often in their twenties or in their thirties," Pham said. "And the family's afraid that, if I let this issue [be] known, if I report to the police, I would be shamed also, because I did not take care of my children."
What about working discreetly with the police, I ask Pham. "No, many of us come from a system that the police is the problem. Police help is an oxymoron. It cannot happen. So the culture gap is big in that extent."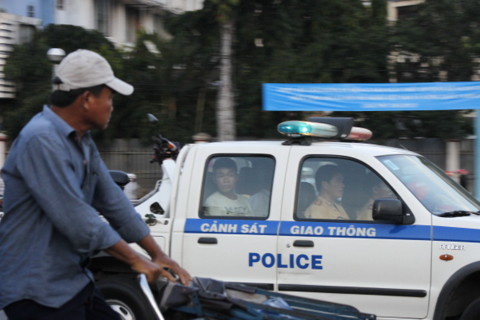 "many of us come from a system that the police is the problem" --Nam Pham
Credit Phillip Martin / WGBH
Back at the home of the young trafficking victim in Ho Chi Minh City, the family is watching television. The father, a quiet, dignified man, has received several inquires about the property. Potential buyers want to know why he's selling his home. And he says, without further elaboration: "Because he has to".
His 19-year-old, daughter sitting on the couch, a survivor of the underground trade, pulls her knees up to her chin and stares aimlessly at the screen.
*********************************UPDATE*********************************
Since the recent airing of this story on public radio, I have received several notes expressing support for the family of the "shamed" trafficking victim, including this email.

I was driving into work early today and listened to your piece on human trafficking. Great work! The reason I am reaching out to you is because I also have a daughter and I couldn't help but think what I would have done if the same happened with my Stella? To hear the sacrifice her father had to go through to pay for her rescue only motivated me to help this father keep his treasured home in the family.
Matt Friedman on human trafficking
Related
Popular in the Community