Sure, you could finally catch up on the very popular "Game of Thrones." You could also watch a classic like "The Sopranos" or "Sex and the City." But given the notoriety of those projects, you're probably already at least aware of what they're about and whether their respective vibes appeal to you.
With that in mind, the list below offers up a few truly great options on HBO that haven't quite reached Carrie Bradshaw levels of popularity — meaning you probably haven't made up your mind about them just yet.
Popularity is determined here by whether half of a show's episodes have had less than 1 million viewers in initial ratings. For perspective, "Game of Thrones" averaged over 10 million viewers per episode last season.
These shows are also all relatively new, with most of them still debuting new episodes. As such, you can claim these shows as your own and help make them a thing. Maybe none of these will ever become as popular as "Game of Thrones" ("The Young Pope" should really add a dragon), but they're all definitely worth your time.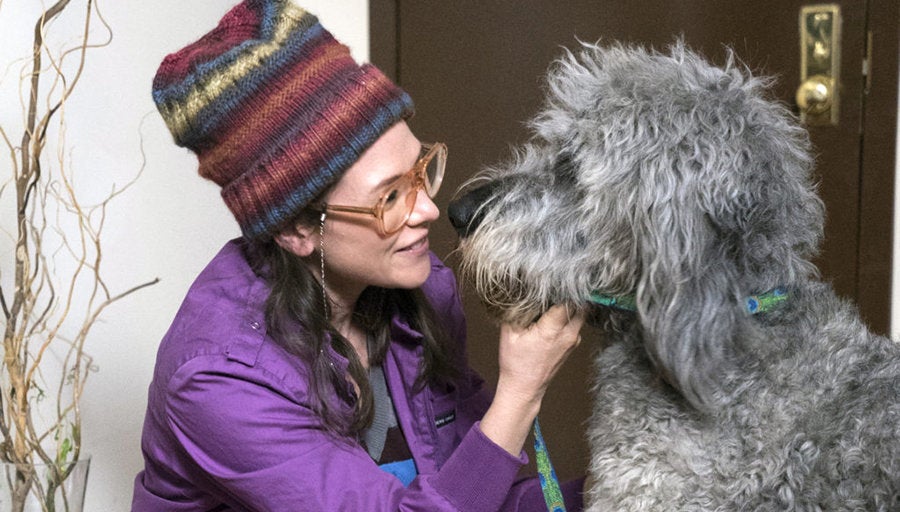 This is part of Streamline, HuffPost's weekly recommendation service for streaming shows and movies. Every Saturday, Streamline ranks the best shows to watch online, including a specific focus on Netflix.

Premise: A young woman tries to figure out the transition to adulthood in California. Comedic adventures ensue.

Runtime: 16 episodes of approx. 30 minutes.

Still debuting new episodes? Yes. Season 3 will likely debut later this year.
Here's the trailer.

After increasing its viewership from Season 1 to Season 2, "Insecure" is the most popular show on the list. As such, it's also the least in danger of remaining underrated.

That's all the more reason to get on the bandwagon now and help push this into becoming a truly popular show. It's certainly deserving.

Premise: A new pope takes over. This guy is relatively young in the grand scope of popes. He also smokes a lot and looks hip while wearing various hats.

Runtime: 10 episodes of approx. 55 minutes.

Still debuting new episodes? Sort of. A new season is expected, but it will likely feature all-new characters.
Here's the trailer.

It's a shame how few people stuck with "The Young Pope" after its first few episodes. Without giving too much away, many questionable things happen at the beginning, including both plot and character choices.

But by the end, all the initial strangeness pays off and is shown to have a point. It has one of the best endings out there and is well worth revisiting.

Premise: The rapture apparently happens, but some people are left behind. They try to figure out why.

Runtime: 28 episodes of approx. 60 minutes.

Still debuting new episodes? Nope. The show ended in 2017.
Here's the trailer.
Similarly to "The Young Pope," the audience for this show sort of dropped away after its first few episodes.
And here too, that's a shame, because "The Leftovers" just got better and better as it went along. By its end, the show became a critical darling and was
near
or at the
top
of various best of 2017 lists.

Premise: The porn industry starts to blossom from the seedy area of Times Square, New York, in the 1970s. Obviously, this new industry doesn't grow without problems.

Runtime: 8 episodes of approx. 60 minutes.

Still debuting new episodes? Yes, but it will have a time jump.
Here's the trailer.
Another show that starts with "The" on HBO. Surprising!
Ignoring the
James Franco controversy
, it's a bit of a surprise that this show didn't end up finding a large audience. Despite this being a period piece that features exceptional writing and acting, and focuses on both sex and violence (all typically popular elements), somehow this just didn't connect at first.
Premise:
A New York weed dealer literally cycles (on his bike) through varied lives. Each episode tells a different slice of life story from the perspectives of the customers.
Runtime:
16 episodes of approx. 30 minutes.
Still debuting new episodes?
Yes. It will have a
third season
.
Here's the trailer.

This show still maintains a niche audience, which is a shame. Despite its name and loose conceit, "High Maintenance" has almost nothing to do with weed. This is far from a typical "stoner" story.

The show features some of the best writing on television right now. It's inventive, authentic and also somehow finds ways to have consistent commentary on the current state of the world.

Premise: A longtime couple decides to get divorced. But they can't exactly quit each other.

Runtime: 20 episodes of approx. 30 minutes.

Still debuting new episodes? Probably, although HBO hasn't officially renewed it for a third season yet.
Here's the trailer.

Despite starring Sarah Jessica Parker -- who, of course, fronted one of HBO's biggest hits ever with "Sex and the City" -- "Divorce" still has a relatively small audience.

Honestly, Season 1 isn't that great. But Season 2 is very good, so if you're initially let down, consider coming back. Just like the couple in this show!

Premise: A writer decides to become a private investigator, enlisting the help of his two similarly eccentric friends.

Runtime: 24 episodes of approx. 28 minutes.

Still debuting new episodes? Maybe, but probably not. The show officially ended all the way back in 2011, but the people involved will often talk about trying to revive this.
Here's the trailer.

This show doesn't really fit the self-imposed rubric of suggesting current projects. It almost definitely isn't coming back.

But "Bored to Death" is still worth mentioning as it's a contender for the most underrated HBO show of all time. Basically nobody watched this wonderful show at the time. Please consider giving it another chance.
Calling all HuffPost superfans!
Sign up for membership to become a founding member and help shape HuffPost's next chapter