Industry critics often prognosticate that Netflix has aims to replace all of television by scaling far faster than their network and streaming competitors. But other companies plan to match the streaming giant's outrageous spending, and so Netflix hasn't killed the competition yet ... and likely won't ever do so entirely.
All this means that you still have more shows to choose from than ever and, as such, great shows get lost in the glut all the time. With all the competition, almost no one show truly rules the zeitgeist anymore, but at least shows like "Stranger Things" and "The Crown" get some attention. These days, most of the Netflix shows barely earn recognition that they even exist.
So as half the year has now passed, I've rounded up a few of my favorites from 2018 that I believe got overlooked by audiences (more on that below). These are all shows that in a different, less competitive era could have earned hit status ― or at least garnered some Emmy attention.
By "underrated," I don't mean that you haven't heard of these shows before. Culture fanatics undoubtedly know a thing or two about "One Day at a Time."
But in an era when even a supposed hit like HBO's "Westworld" only garners slightly over 1 million viewers a week, the true rating-smashes like "Game of Thrones" or CBS's "The Big Bang Theory" are increasingly rare. The audiences for smart Netflix shows like "Collateral" and "Dear White People" remain small despite a few critics singing praises. Or at the very least, the audiences remain smaller than the shows deserve. Lack of impressive ratings means these shows are literally underrated.
And if you want to stay informed about what's joining Netflix on a weekly basis, be sure to subscribe to the Streamline newsletter.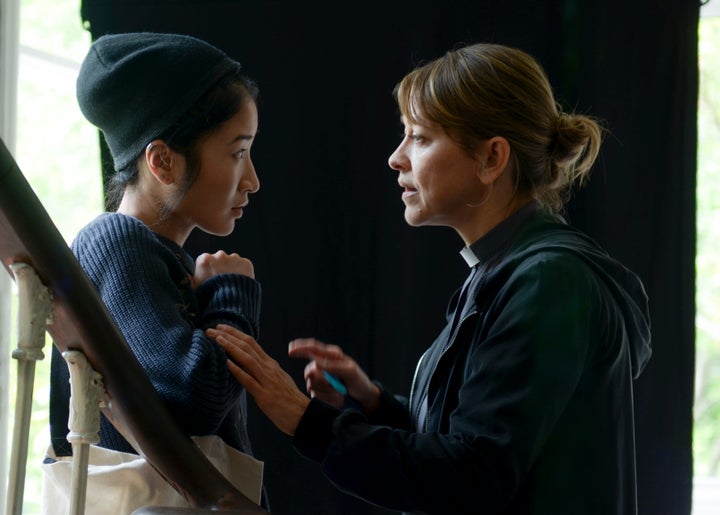 Streamline makes recommendations for streaming shows and movies. Every Saturday, Streamline highlights the best shows to watch online, with a focus on Netflix.
"Collateral"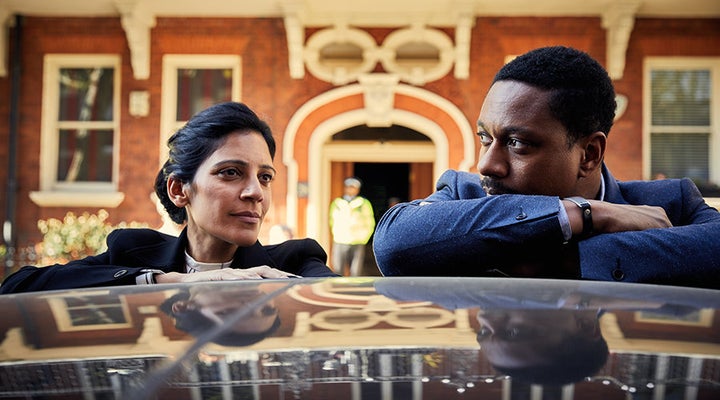 Premise: A crime story that focuses on the various, entangled lives that a murder affects. Set in contemporary London, this show tries to tackle the big issues of the day, such as Parliament politics, immigration, drug trafficking and the role of police.
Value: Carey Mulligan plays an all-time-great character named Kip Glaspie. I'd happily watch seasons of Kip ― a former Olympian turned detective and mother-to-be ― solve crimes and try to save London. Unfortunately, "Collateral" lasts for only four episodes, but that also means you can finish this relatively quickly. With the glut of new content these days, brevity deserves celebration.
"Aggretsuko"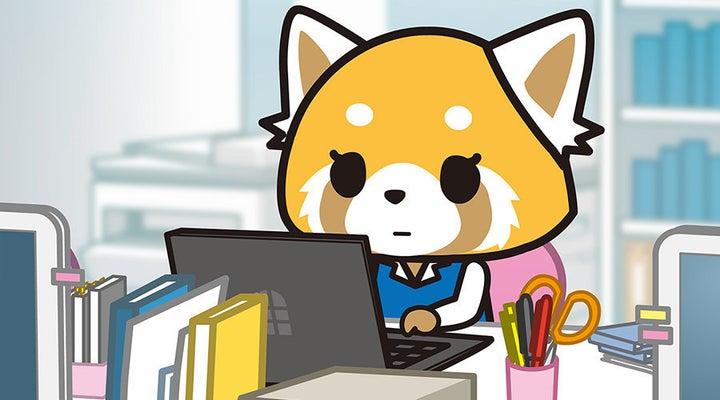 Premise: A white-collar worker processes her rage at office life by regularly singing death metal at a karaoke bar. She has few friends and her karaoke secret helps make the mundane life she's settled for seem more acceptable.
Value: Exceptionally strong writing shines here. The show has nuanced and varied criticisms of corporate life while still delivering joke after joke after joke. While many office-based comedies ultimately take the stance that work fosters family and doesn't always soul-suck, "Aggretsuko" pulls no punches, deeming contemporary corporate life as morally bankrupt. All that screaming feels refreshingly honest.
"Ugly Delicious"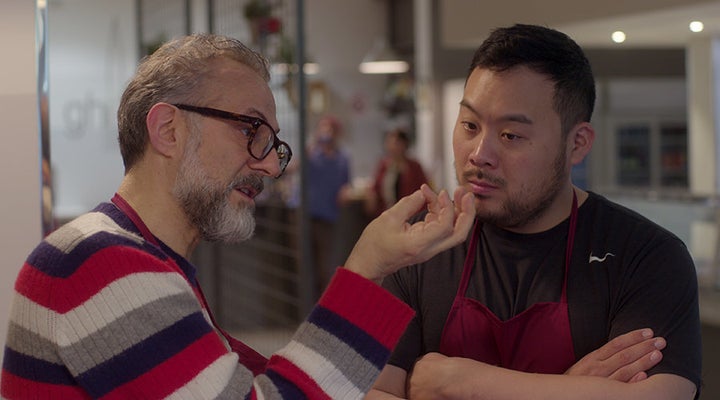 Premise: James Beard Award-winning Chef David Chang enlists culinary friends to travel the world with him and debate the existential merits of various foods. Each episode focuses on a different cuisine that doesn't typically get critical respect, such as pizza, tacos or fried rice.
Value: For those who miss Chang's food magazine, Lucky Peach, you should know that this show gets that creative team together again, as Chang partnered with Lucky Peach co-founder Peter Meehan to make "Ugly Delicious." The show convinced me to think differently about a few types of food as well as examine why I held certain beliefs to begin with. Those who love to make food or simply eat it should find something to love here.
"Dear White People"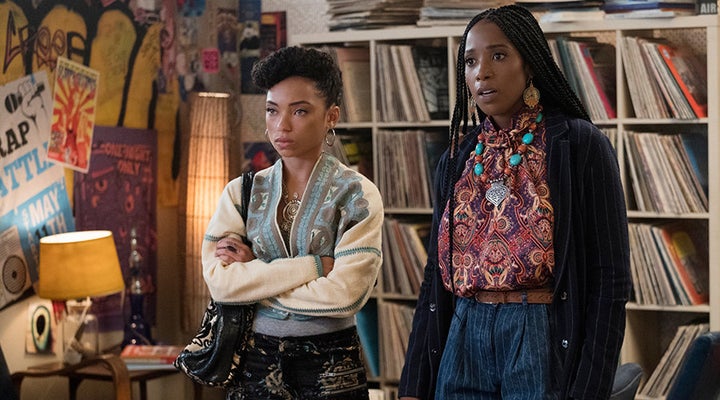 Premise: College students deal with emboldened far-right voices that keep stoking racism on campus. Love stories and general campus fun still take place, but the ceaseless trolling by conservative ghouls is predominant in the students' lives.
Value: "Dear White People" doesn't portray college life accurately. Actors in their 30s play the students, and these supposedly young characters somehow speak with incredible eloquence at all times. But once you accept this jarring depiction, the world the show creates has emotions and ideas that still resonate beautifully. And despite tackling weighty issues, the show remains a joy to watch.
"One Day at a Time"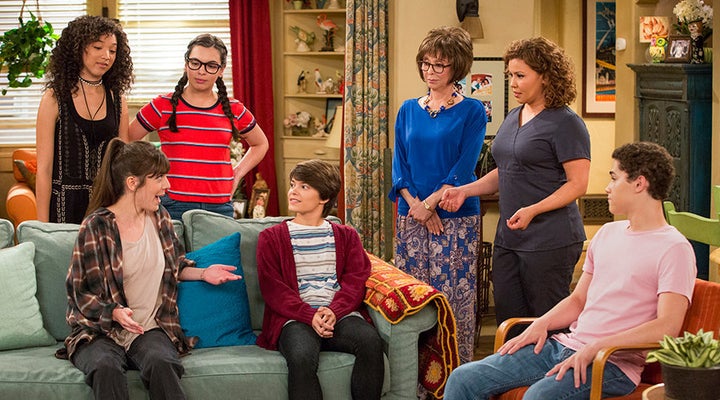 Premise: A Cuban-American family figures out life in Los Angeles. The mother served in the U.S. Army as a nurse and still struggles with post-traumatic stress disorder. Using a sitcom format, the show tries to tackle various contemporary issues amid storylines of family and friendship.
Value: Although many critics have deemed "One Day at a Time" as a top show of the last couple of years, Netflix almost canceled the show a few months ago. So this remains underrated and in need of some extra attention. For a sitcom, this show still feels vibrant. If you need an easy watch that the whole family can get behind, this should be your choice.
Related