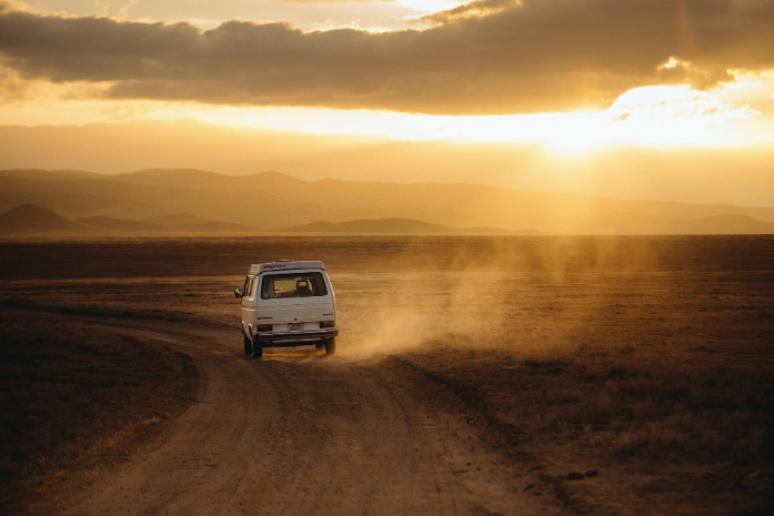 If you feel like going on a getaway vacation, few can be more spontaneous than a road trip, which for many is the perfect way to travel. You just grab some food and water, fill up the tank and hop in the car.
Considering how cheap gas is these days, you are running out of excuses not to crank up the music and hit the open road.
The adventure of seeing a new place, meeting new people, and trying new food is always an appealing idea. Getting to your destination faster may be tempting, but why risk the airline losing your luggage, break the bank with hidden fees or be squeezed into a tiny space for hours?
One of the biggest factors in the success (or lack of success) on any given road trip lies in the location. You have plenty of exciting options that don't include speeding down Route 66 in a convertible with rock music on. So, unless you're crossing the ocean, stick with a car. This is how you're going to witness marvelous scenic panoramas and explore off-the-beaten-path destinations.
With so many parks, historic landmarks, nature preserves, and recreational lands to choose from, no matter what country you're currently in, the opportunities for adventure and discovery are nearly endless.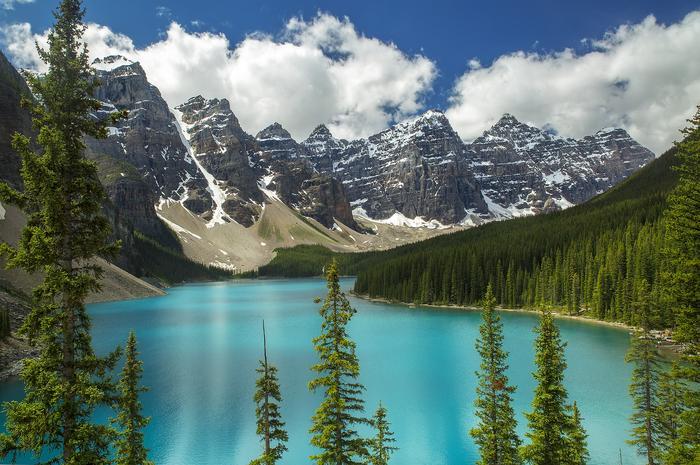 Canada is arguably one of the most beautifully rugged countries in the world. Begin your adventure by flying into Vancouver, rent a car, and check out the Capilano Suspension Bridge Park on your drive to Whistler, Becky Van Dijk and Vanessa Rivers, founder of WeAreTravelGirls.com, suggest. "BC is gorgeous so I suggest spending at least 2 days in Whistler to hike the beautiful mountain trails, relax at the Scandinave Spa, and enjoy some great meals," Rivers says. After Whistler, make your way to the mountain town of Banff, located in the province of Alberta, stopping for one night in Naramata Bench wine country. "The Bench" is a pretty lake area surrounded by wineries and worth visiting for good wine tasting with amazing views. Banff is a cute little town and the perfect place to end your road trip. The Fairmont Banff Springs offers a  good hotel option, close to two of the most beautiful lakes you'll ever see – Lake Louise and Moraine Lake.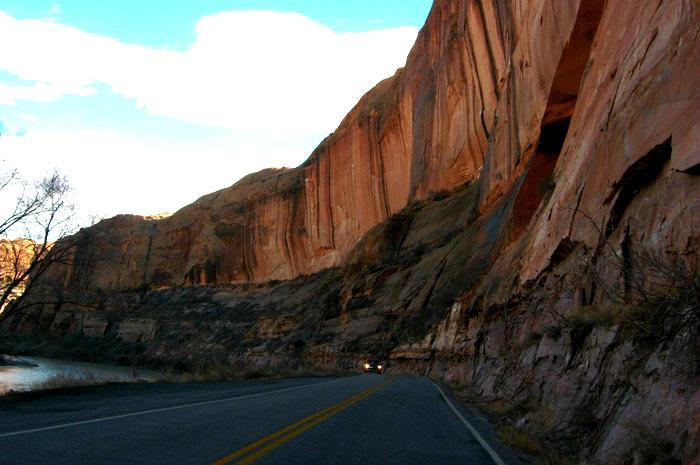 This 480-mile National Scenic Byway passing through Colorado and Utah can take about 10 hours or 10 days, depending on where you stop to enjoy the breathtaking views. The Dinosaur Diamond runs through the best land in the world to learn about dinosaurs, according to the Federal Highway Administration. You will see numerous sites, available to the public, where bones and tracks are still visible in the ground. The many museums along the road add to the opportunities to see and learn about the extinct creatures.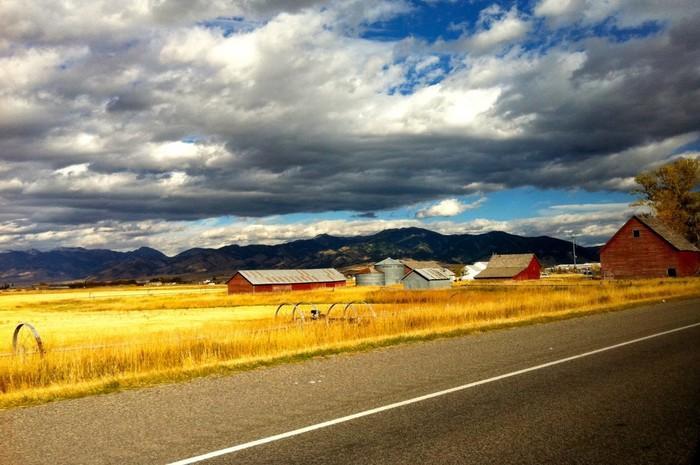 "Every summer when I was little my family would drive from our farm on the Central Coast of California to my grandfather's ranch in the small town of Ennis, Montana," Rivers says. The drive is diverse, taking about 3 days and will bring you across four beautiful states – California, Nevada, Idaho, and Montana. There is a lot to do and see in Montana and also a lot to see along the drive, including Yellowstone National Park in Wyoming. "So I suggest you leave at least a week to do the drive and explore Montana, aka 'Big Sky Country,'" she adds.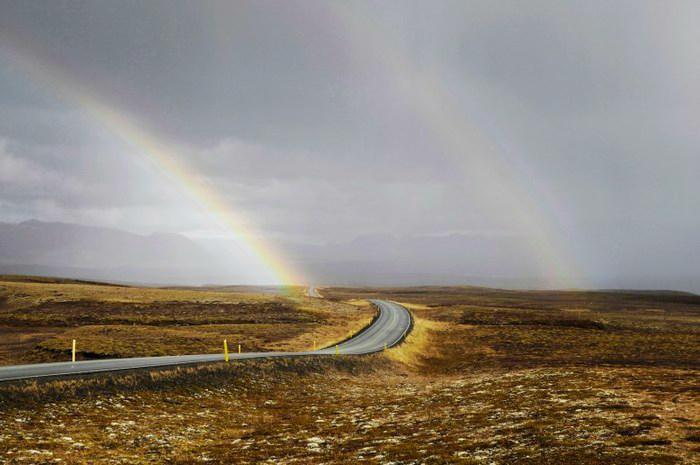 Iceland has become an increasingly popular tourist destination over the last couple years, and the best way to explore this unique country is by taking a road trip along the Golden Circle route. Technically the route can be driven in as little as 3 hours, but with all the stops that can be made, expect to spend about 8 hours driving around the Icelandic countryside, Rivers says. "You'll see the Thingvellir National Park, which was the original site of Iceland's Parliament in 930 AD, the famous Strokkur Geyser, Gulfoss Waterfall, and the incredible Kerið Crater Lake, which was once a volcano, but collapsed on itself after it erupted thousands of years ago."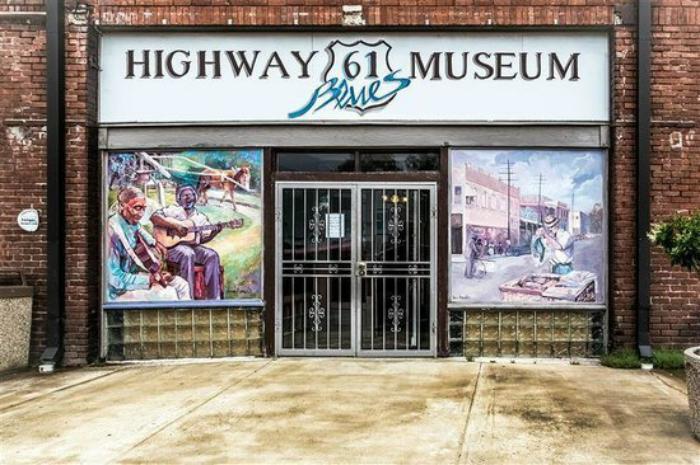 U. S. Highway 61 is famously known as the "blues highway" and it ranks up there with Route 66 as one of the most iconic roads in American music lore. Dozens of blues artists have recorded songs about Highway 61. The original route, now called Old Highway 61, was just west of here, according to Mississippi Blues Trail.
REAL LIFE. REAL NEWS. REAL VOICES.
Help us tell more of the stories that matter from voices that too often remain unheard.
This post was published on the now-closed HuffPost Contributor platform. Contributors control their own work and posted freely to our site. If you need to flag this entry as abusive,
send us an email
.