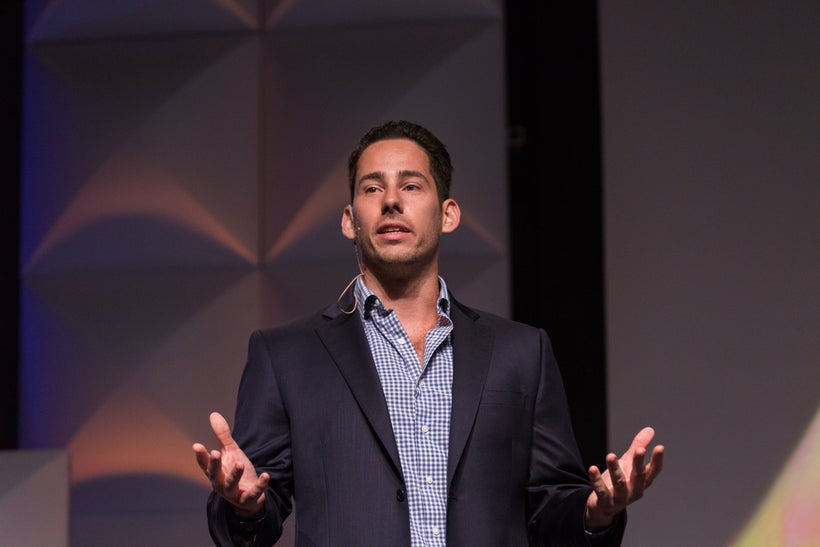 Kasey Kaplan is the co-founder of Urban FT, a leading provider of Digital Banking solutions. Kasey's skillsets enable him to effective lead, grow, and innovate companies. Outside of the office, he spends his time traveling and advising Startups.
Urban FT provides SaaS-based digital banking solutions. Year-over-year, small and medium sized financial institutions have been closing or consolidating. With a majority of their limited resources going towards regulation and risk, they can't compete with the technology offerings of large financial institutions.
Urban FT empowers financial institutions and brands with compelling and affordable solutions so that each institution can compete with the offerings of large banks. The company is slated to close 2017 doing over $20 million in revenue with over 800 financial institutions relationships in the USA.
I spoke to Kasey about his journey as a SaaS product entrepreneur based on his unique team setup, the challenges they faced and how they overcome them with specific tips and strategies to learn from. Below is an excerpt from the interview.
The Setup
We like doing work in-house. It helps give us the best control over the product. Ideation and concepting, UI/UX design, and our core technology and APIs are done by our in-house team.
Product and technology work very closely together throughout the development cycle. We have even implemented a Product Steering Committee where stakeholders from each team regularly meet to discuss product changes and new feature requirements.
This helps everyone have a voice in the process as well as align the business requirements with the technology requirements.
The Challenge
Modularity and scalability of our platform both in our backend and frontend. The first build of our platform met the requirements of our MVP, but as we grew and worked with different clients, the ability to have flexibility in our offering became essential because use cases arose that we didn't initially account for.
For example, sometimes clients wouldn't want our standard offering which meant we had to do custom work to support their request. In other cases, clients didn't want to use the mobile app we intended to deliver our solution through, instead they wanted the API so they could build their own solution.
All the requests were valid, but we needed to figure out how to support the needs of our clients without creating a technology nightmare where there were hundreds of different custom iterations of our solution running.
Pivotal Moment
After we had traction, we decided to build a new version of our platform that allowed us to have the flexibility to meet the needs of various clients and also gave us the ability to easily add new features in the future. First we brought in key internal stakeholders to look at the issue from all angles and tasked them to come up with every possible new use case.
Afterwards, we looked at each case and discussed if it was something we should support. Part of having a SaaS business is the ability to deploy standard solutions fast. We had to decide how we wanted to position ourselves in the market and what that meant from a product standpoint.
Ultimately, our decision was to be a SaaS company that provided top of class digital banking solutions. In order to uphold this, we needed to advance our technology to support the use cases I mentioned above. This took a lot of work from business, product, and technology because a comprehensive understanding of where we were headed and the functional requirements were essential.
Rather than work in silos, we brought everyone together to work on the solution, which, while it took more time it ultimately generated the best result because we had everyone keeping each other in check.
End Result
Because we were thorough in what we were trying to achieve the results turned out how we wanted them to. It did take time, effort, resources, and capital to build our new solution, but it also allowed us to take on new business and provided more features and functionality.
Advice To SaaS Founders
Understand the problem you are trying to solve for and how that fits into the broader ecosystem. If you can, also talk to clients and get their feedback. Don't be discouraged if all the feedback is not positive. Try to understand where they are coming from and why they are giving that particular feedback.
Don't worry about asking too many questions, the more you learn, the better. By looking at the struggles of clients, where the industry is headed, and the real problems at hand, you can build something that solves for a real issue—and that is valuable.
Finally, being a founder and running a business is hard and not a walk in the park. At the end of the day, you are the one who is left to deal with all the problems. Build your network, learn as much as you can, and most importantly, no matter what, keep working towards your objectives. Perseverance pays off.
Calling all HuffPost superfans!
Sign up for membership to become a founding member and help shape HuffPost's next chapter
This post was published on the now-closed HuffPost Contributor platform. Contributors control their own work and posted freely to our site. If you need to flag this entry as abusive,
send us an email
.