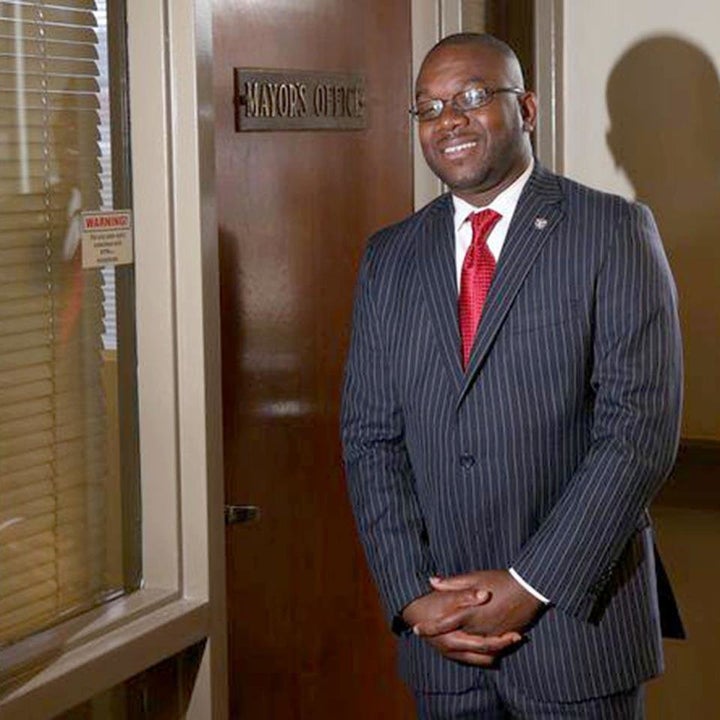 The brutal murder of a young leader in Clarksdale, Mississippi provoked widespread reaction. Within hours of the first reports students, colleagues and friends sent me links to the initial accounts with the one liner, "Did you see this?" Most of those messages and posts also questioned, "if this isn't a hate crime, what is?" Clearly we do not have enough information about the crime that took away the possibility of an openly gay black mayor in the "home of the blues." At 34 years old, Marco McMillian had positioned himself as a politician ready to take on the issues of the day in the small delta city besieged with all the traits of a declining community in a post-Jim Crow reality.
Torn by a deep love for Clarksdale as a former exchange student I did not rush to judge Coahoma County or Mississippi as a stubbornly homophobic enclave. Sexuality remains a hot topic politically at the national level. Nor did I immediately go to the conclusion that this was yet another lynching -- a word with heavy historical connotations and one that many consider refashioned under the banner of "hate crimes." There does seem to be a spate of racially motivated murders of late -- I think specifically of the strangulation of Terrance Rankins and Eric Glover (both 22) in Illinois, two young men lured to their deaths in February by four white young people. From the articles I have read online, Marco McMillian had received threats, prompted by his candidacy and his sexuality. Recently I learned that Mississippi's hate crime law does not include sexuality -- which explains why the Coahoma County sheriff's office refuses to even entertain the subject. Herein lie the questions -- why not take the lead to bring McMillian's killer to full justice and challenge the state law from within and below? Why let the rest of the country (and in the digital age, the world) heap criticism on a state that historically maintains a bad rap, particularly in the human rights corner. Clarksdale again faces a crossroads.
The crossroads most often cited is marked with a pretty marker of well-placed guitars on highways 61 (now 161) and 49 in the center of the city, a marker celebrating African-American musical legacies in the county and the region. Attracting thousands of visitors each year to the "home of the blues," this new nasty stain of sex, politics and murder threatens that vibrant tourist industry. Clarksdale, like many cities, has fallen on hard times with persistent poverty, unemployment, and uneven education opportunities. However, in a county swollen with rich histories of civil rights movement activism during the 1950s, 1960s, and into the 1970s, African-American leadership has had some opportunities to grow.
One such leader, Aaron Henry, a long serving president of the Mississippi State Conference of the National Association for the Advancement of Colored People, represented the district in the Mississippi House of Representatives from 1982 to 1995 (ending only because of declining health). It is no secret in the civil rights community that Aaron Henry had a fluid sexuality, but he never admitted to anything. A loving father and husband, he kept his proclivities under the public radar. His leadership and courage during the darkest days of the movement earned him community protection, trust, and loyalty, even when his enemies sought to use his vulnerabilities against him. Indeed, his conviction in his 1962 morality case brought by local and county police stood until his death.
Marco McMillian, however, was not Aaron Henry. Out and proud, he believed that Mississippi could handle twenty-first century reality. Clarksdale had elected a black mayor before, Henry Espy, (brother of former U.S. Secretary of Agriculture, Mike Espy), who serves as the city's longest running mayor. The exiting mayor's son, "Chuck" (who has held Aaron Henry's seat in the Mississippi Legislature since 1999), also has his hat in the ring for his father's seat. With an African-American president in the White House long enough for the shock to have worn off, McMillian probably hoped that he could overcome the southern social contract of "don't ask don't tell" and embrace his own reality. Perhaps he knew about Aaron Henry (he would have been in middle school at the time of Henry's death in 1997) and saw himself as a inheritor of that legacy. He never got that chance.
Lawrence Reed, only 22 years old, stands accused of committing this heinous crime. Of course the theories abound -- is this homophobia, or a political assassination or a crime of passion? One thing is for sure, Mississippi is no longer a "closed society," to quote Dr. James Silver's 1964 book written after the 1962 riots at the University of Mississippi following the admission of James Meredith. The Internet and smartphones opened even Mississippi to immediate scrutiny. In closing, however, I repeat what I have said in response to the many prompts for my opinion: no one deserves to die like that, politics aside, we should all have a common humanity to at least agree on this basic point.
________
Françoise N. Hamlin is the Hans Rothfels Assistant Professor of History and Africana Studies at Brown University. She is the author of Crossroads at Clarksdale: The Black Freedom Struggle in the Mississippi Delta After World War II published by the University of North Carolina Press in 2012
Related
Popular in the Community