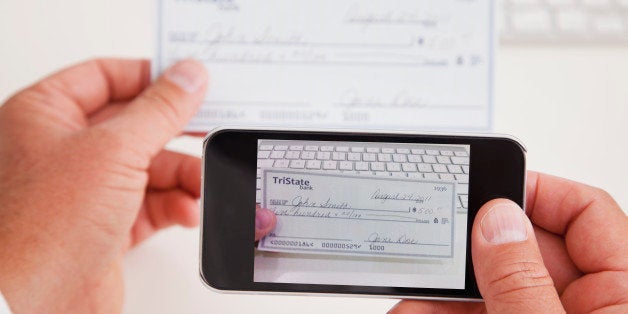 It came a lot faster than anyone predicted: Mobile banking is growing so quickly that it is even overtaking traditional online banking. Just last week, the second largest bank in the United States, Bank of America, announced that its customers are logging into the bank's mobile platform more than its online platform. It's quite possibly the most significant innovation across the industry since the ATM.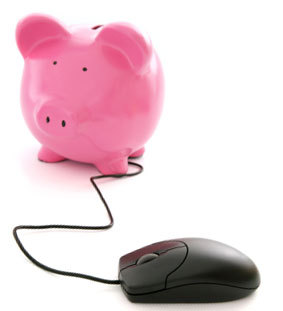 Meanwhile, online banking in general is having an effect on the brick and mortar, human-to-human business. In 2012, as consumers relied more heavily on online banking, banks closed 2,267 branches and only opened 1,149 for a net closure of 1,118 bank branches -- the most since the start of the economic downturn. What we've witnessed so far in the digitization of money management is only the beginning. Many analysts are already projecting a further explosion in mobile banking and payments over the next four years. The foundation of banking as we know it is shifting.
This change is happening quickly. With the increased proliferation of smartphones over the last six years, banks are now finding themselves in their customers' back pockets wherever they go. Given how recently this movement has emerged, little has been written on the demographics of this new mobile customer, which is why I find a recent Yodlee survey on mobile banking rather interesting. Here are three key findings that highlight American consumers' thinking about mobile banking and how they're adopting the new tool.
Mobile Banking? Let's Just Walk To The Bank, For Now
One surprising finding from the survey is that Americans from the Northeast are nearly 20 percent less likely to use mobile banking than Americans elsewhere. In particular, the survey found that Americans based on either the West Coast or in the South are more likely to use mobile banking than their counterparts in the Northeast. Due to the close proximity to America's tech hub, Silicon Valley, one might expect West Coasters to lead in adoption, but why are Southerners quicker to try mobile banking than North Easterners? The answer is simple: convenience.
Four of the top ten most walkable cities in the U.S. are located in the Northeast (New York, Boston, Philadelphia and Washington D.C.), which is more than any other region. Even though the survey found that Americans in the Northeast are just as likely as those in the South to own a smartphone or tablet, they are less likely to use mobile banking's most popular features like checking account balances, depositing checks or paying bills. And why should they when they can just as easily walk to a convenient bank branch, rather than have to learn how to use mobile banking?
Women Have Their Mind on Their Money.
According to the survey, men use mobile banking more often than women, except in one case: Women check their bank statement on their smartphones far more often. This discovery seems in line with a recent Prudential report that found that women are more worried than men about household expenses, levels of household debt and their ability to save enough for retirement; whereas, men are more concerned with the state of the economy, followed by paying household expenses. Given women's concern, it makes sense that women use their smartphones more than men to check their balances because it's conveniently available.
Sure, women may be more concerned with daily expenses, but the fact is that both genders find the simple act of checking their account balance to be the primary reason to use mobile banking. It's logical because ensuring that there's enough money in one's account for the next purchase is a huge financial stressor and having a convenient solution to alleviate this worry is powerful.
Mobile Banking's Most Surprising Catalyst? Children
Forty-one percent of Americans with a child use mobile banking, compared to only 25 percent of Americans without a child. These parents are more likely to pay bills and use mobile shopping on their smartphones than their childless counterparts, because it saves them time and effort. Having a mobile solution simplifies the process of banking. This becomes even more evident if the parent's child is under the age of six. In this case, parents are more likely than all other adults to use mobile banking on either their tablet or smartphone to transfer money or pay bills. Clearly, mobile banking helps parents more easily care for their money.
More than half of Americans state that a reason they stay with their bank is convenience. It's clear that this is also the catalyst pushing adoption of mobile banking. The reason that one in three Americans stay with their bank is because their mobile banking service provides them with a frictionless alternative to a preexisting inconvenience. No need to jump in a car to deposit a check, or worry about your next purchase, or struggle to manage your money while taking care of your child -- because now you have mobile banking. The branch is now in your pocket, purse, briefcase, or backpack -- and it's about time.
Of course, the most interesting part of this story is yet to unfold. What kinds of innovative features and services will be possible on mobile platforms that never would have been possible in a traditional banking scenario? And, what about wearable technology? We can't wait to find out.
Joe Polverari serves as chief strategy and development officer of Yodlee, and as the general manager of Yodlee Interactive.
Popular in the Community