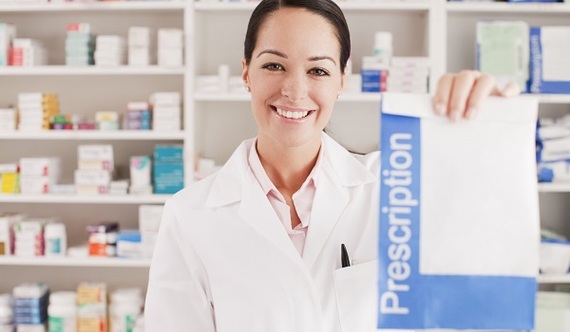 Patient Assistance Programs, also known as Prescription Assistance Programs, are designed to help low-income patients that have difficulty affording their prescription drugs. Drug companies set up the majority of PAPs, but others are set up through state/local governments as part of their social service programs.
To take advantage of a PAP, you need to identify the program that is associated with the prescription drug you need or the disease you are dealing with, check the program requirements to see if you qualify, and fill out an application for assistance if you do qualify. Some organizations may assist you with filling out the application if you prefer, but you are always able to fill out an application for free. You should never be required to pay to fill out an application.
Virtually all drug manufacturers have PAPs with their own websites, including Pfizer, Merck, and Johnson & Johnson. If you know the manufacturer of the drug you need, you can start there. However, it is best to check all programs available to you, especially if more than one drug is suitable to treat your condition.
Each program sets their own qualification standards for income limits, and there may be different rules on different drugs within the same PAP. You will have to check individual prescription drugs within programs to see if you qualify for assistance with that particular medication. To make this process a little simpler, sites like the Partnership for Prescription Assistance, RxAssist, and NeedyMeds can help you search for PAPs by drug name, company name, or both. Even Medicare.gov offers a searchable PAP page.
PAPs were created primarily for the uninsured. However, co-pays can still be prohibitive if you are a low-income patient, and some insurance companies may not cover a specific drug that you need, offering either an insufficient alternative or no alternative at all. A PAP may still be able to help you in either of these cases.
If co-pays are a proven hardship for you, you may be able to qualify for assistance with co-pays. Should that fail, there are disease-specific co-pay assistance programs that may be able to help. A list may be found on the RxAssist website.
When your medication is not covered at all by your insurance, PAPs may be able to help, especially for expensive drugs. You may need documentation from your doctor stating that a particular drug is required instead of potential alternatives, as well as documentation from your insurer verifying that the drug you need is not covered under your policy.
Medicare Part D coverage excludes you from some PAP drugs and programs, but not all. Take a look at RxAssists's chart showing the eligibility of Medicare Part D participants for different drugs and drug manufacturers.
What if you have trouble affording over-the-counter drugs? PAPs will not be able to help in that case, but you may be able to take advantage of state or local government assistance programs. If none is available, check with your pharmacy to see if any coupons, discounts, or loyalty programs are available. Compare different pharmacies to find the best deal.
Do not simply accept that a drug you need is unaffordable and put your health at risk by skipping treatments that you need. Look through the available PAPs: programs for a specific prescription drug, programs related to the disease that you have, or any applicable state and local programs. It would be dangerous to your health and your pocketbook to not take advantage of the help that is available.
Photo ©iStock.com/OJO_Images