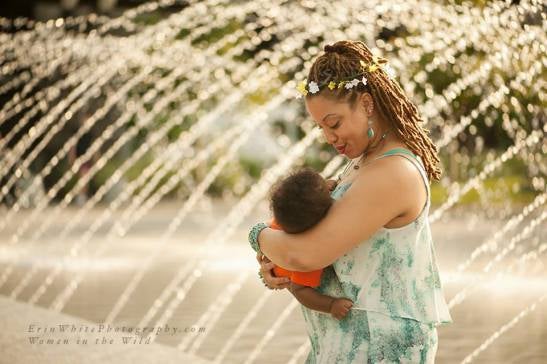 The World Health Organization recommends a minimum of six months of breastfeeding for infants. In the United States, 74 percent of women feel the ideal length of time to breastfeed is for more than six months, but only 49 percent are able to attain that goal, limiting a mother's ability to feed her child and a baby's ability to eat. Some of this is due to lack of workplace concessions, but much of it is because the public is still learning about the feeding needs of a mother and child.
"Women don't breastfeed in isolation," said Leslie Lytle, Richmond Health Action Alliance's Breastfeeding Coordinator. "The support of fathers, family members, health care providers, and the larger community is critically important in helping women achieve their breastfeeding goals. This is an important public health issue in which everyone has a role."
Federal law requires employers to provide break time and/or access to a private, sanitary room where breastfeeding mothers can pump or nurse. The Affordable Care Act's "Break Time for Nursing Mothers" law requires that hourly employees be given break time and a private space to express milk while at work. Salaried women, though, are exempt from this law. The United States Breastfeeding Committee is working to change this, with the Supporting Working Moms Act, which would expand the existing law to cover millions of salaried employees.
Breastfeeding not only benefits parents and children, but it benefits society by affecting the bottom line. A 2010 Journal of Pediatrics study concluded that if 90 percent of U.S. families would follow the guidelines to breastfeed exclusively for six months, the United States would save $13 billion annually from medical and death expenses.
Related