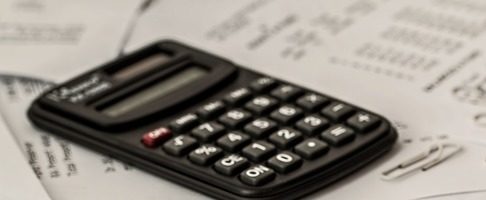 Understanding your financial aid award letters is crucial in paying for college. Check out these tips from Sallie Mae!
After the college acceptance letter, your financial aid award letter is the next most important one you'll get. You've already decided which schools are at the top of your list, now it's time to evaluate their offers before you decide which school you'll attend. These four steps, plus bonus tips, can help you break the financial aid award letter code and reveal which college is the best fit for you.
Decode the Offer. Each letter contains the same basic information, including:
Cost of Attendance (COA): The school's best estimate of what a year will cost. It includes tuition, room and board, textbooks, and other education expenses.
Financial aid package: The amount of "free money" you've qualified for (scholarships, grants) that you won't have to pay back, and work-study.
Federal student loans: Money you borrow from the federal government. But don't forget, you'll have to pay these back with interest.
Expected Family Contribution (EFC): The amount calculated from the FAFSA to determine federal aid eligibility and amounts.
2.  Review the Data. To easily compare your offers side by side, make a spreadsheet with a column for each school. Once you've listed the free money, federal student loans, your EFC, and the money your family has saved for college, the next step is to subtract that total from the COA. You're left with the "gap," or the remaining funds for which you and your family will be responsible.
3.  Solve the Gap. Options to fill the gap include private student loans, a private parent loan, or a Federal Direct PLUS loan. Remember, you'll need to pay all loans back with interest.
4.  Examine the Factors. When you're comparing offers, don't forget about other factors like environment, location, programs offered, etc. Any or all of these may tip the scale in a school's favor.
BONUS tips:
You don't have to accept all the terms in your financial award letter.
You'll need to fill out the FAFSA and apply for financial aid every year you're in school, and you'll get a new award letter each year.
REAL LIFE. REAL NEWS. REAL VOICES.
Help us tell more of the stories that matter from voices that too often remain unheard.
This post was published on the now-closed HuffPost Contributor platform. Contributors control their own work and posted freely to our site. If you need to flag this entry as abusive,
send us an email
.