A woman in a wedding gown can look royal, but an underwater bride can look like a character out of a fantasy world.
"I began shooting my future nieces in their swimming pool to test out the new housing and to learn how it all worked with lighting and exposures," the South Florida native told The Huffington Post. "After seeing what was possible I started dreaming big."
A year and half after experimenting, as well photographing pregnant clients in the pool, Opris was ready to further test the waters. He gathered dresses donated from a local bridal shop and made a Facebook callout to dive-certified bridal clients willing to take the plunge.
It wasn't long before he was able to find six willing participants (four brides and two grooms) and a team of safety divers to go 25 feet underwater at the Rainbow Reef Dive Center in Key Largo, Florida.
"We had so much fun, and I knew right away that bringing people on board that were passionate about the sea and diving instead of hiring models was the best idea for this shoot," Opris said.
The results of the shoot are truly magical:
Take a look at how the stunning effect was accomplished: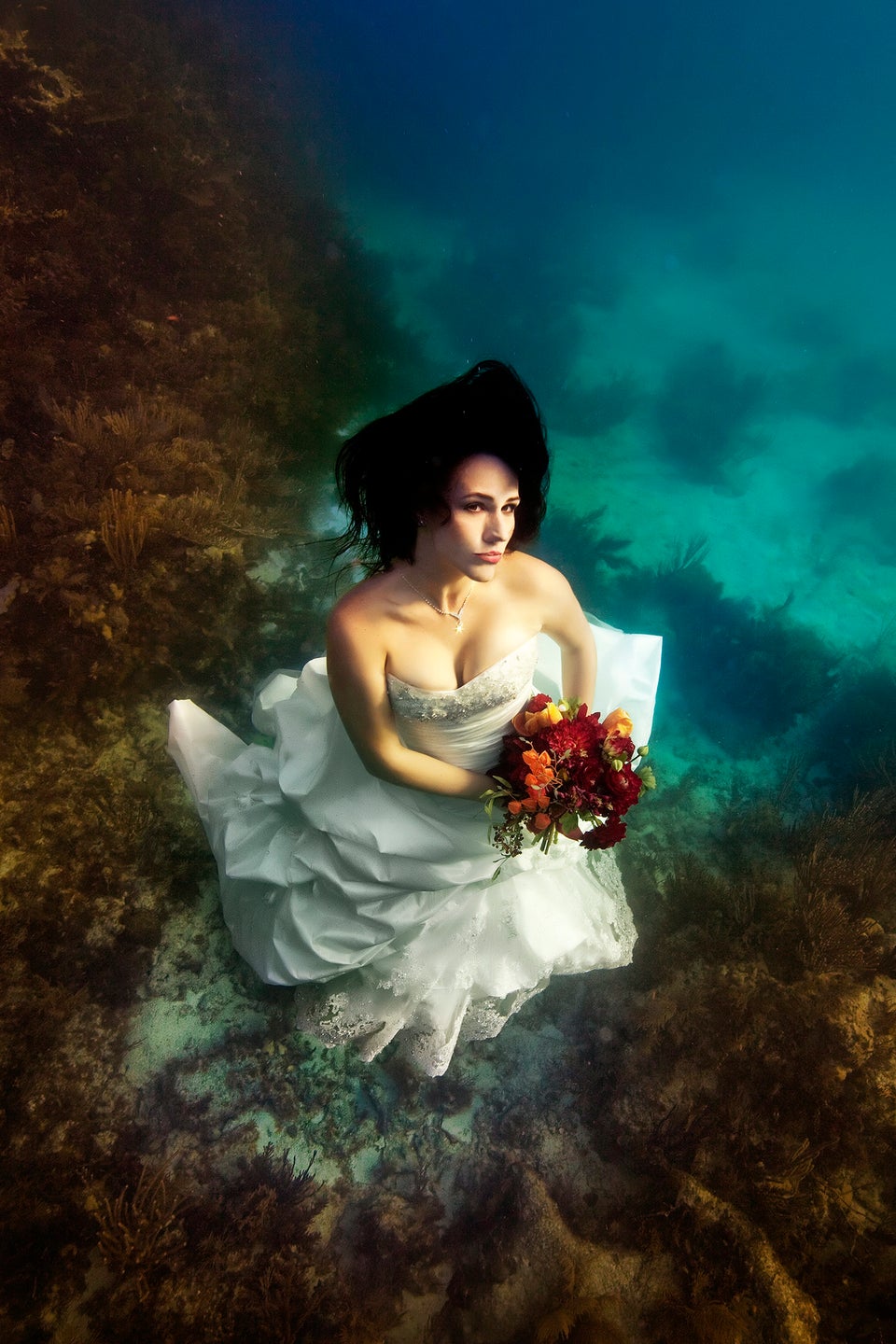 Underwater Brides
Popular in the Community