 This hotel is perfectly tailored for those whose closets are filled with both tuxes and wetsuits.
The planned hotel will feature 21 rooms, a dive center and a bar, all 32 feet below the surface of the ocean. Each guest room will feature special lighting, creating optimal light for guests to photograph the sea life around them.
The hotel will have two main "discs"--one below and one above the water -- which will be connected by three legs that will feature stairways and elevators enabling guests to hit the ocean in a unique way, according to the Daily Mail.
Khamis Juma Buamim, chairman of Drydocks World, told reporters, "We are in the design and fabrication side for the project...it's the same concept as rigs. This project has seven different types of designs and (each will cost in) the range of around $50 million to $120 million. The amount varies based on the design. The discussions are to build these around the world, not just the UAE," the Vancouver Sun reports.
Here's hoping they have better luck this time.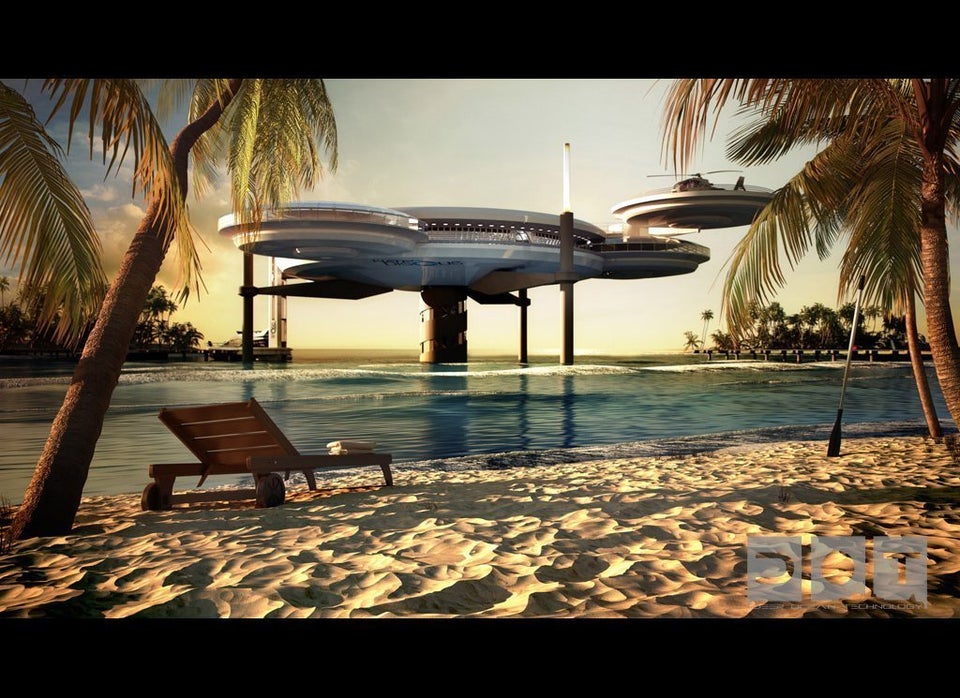 Dubai's Planned Underwater Hotel