In March, the Ravazzanos, of Love and Water Photography, found the perfect subjects in their friends and real-life engaged couple Leiha'aheo Kamahele-Beeck and Maika Dias of Oahu.
Both the bride- and groom-to-be are experienced divers, so they were perfect for the shoot (and that's why they look so natural and graceful under the water).
Interestingly enough, Kamahele-Beeck and Dias met underwater in the spring of 2013 while they were snorkeling in Oahu.
"I felt something press into and bounce off my butt," Kamahele-Beeck told The Huffington Post of that first meeting. "When I turned and surfaced, a very apologetic and embarrassed boy pulled the snorkel out of his mouth to exclaim that it was a complete accident and that he was sorry. It was his face that hit my butt!"
"We both enjoy and love the ocean," Kamahele-Beeck added. "It's our sanctuary and our playground. The ocean is also tied to us because of our Hawaiian roots. It gives us life."
The bride-to-be wore two different gowns during the shoot, both loaned by Oahu-based designer Joelle Perry. One was the dress that Perry walked down the aisle in at her own wedding.
See more stunning photos from the couple's shoot below: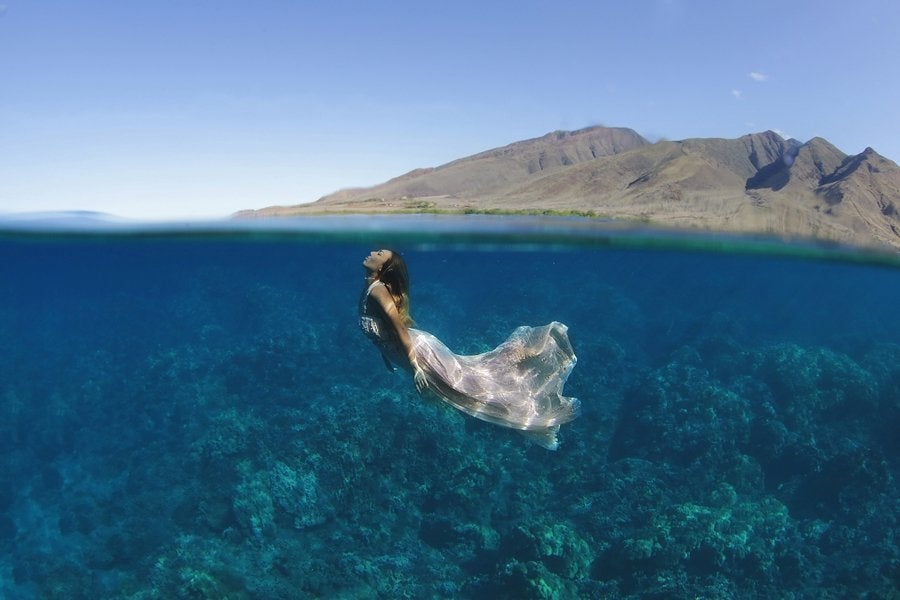 Underwater Engagement Photos
Related
Before You Go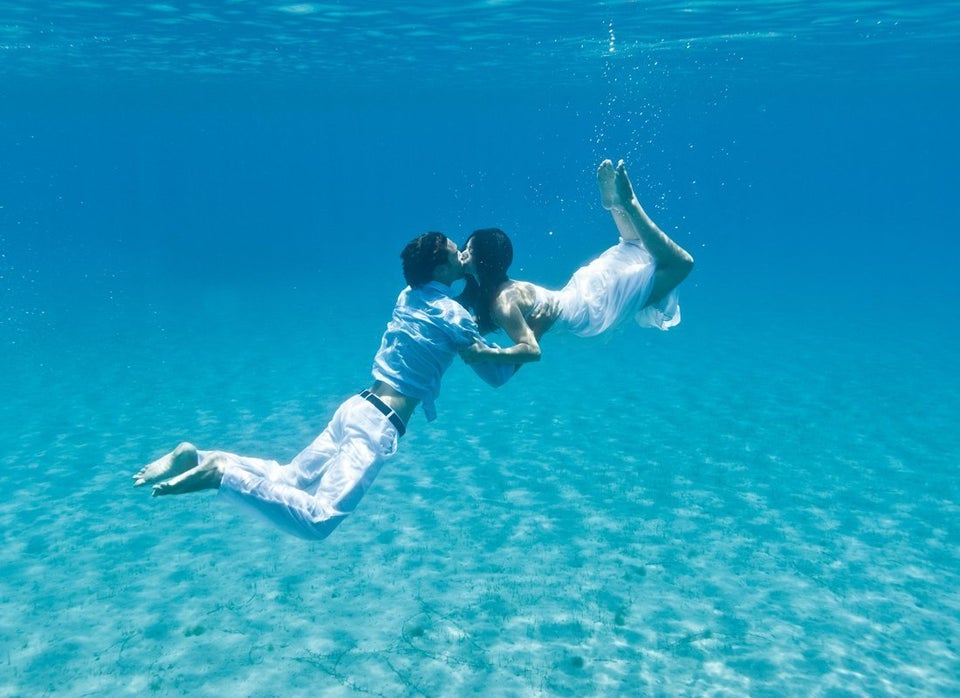 12 Gorgeous Trash-the-Dress Photos