What does it mean to be an underwater homeowner?
"I paid $245,00 and now [my home] is worth $117,000," writes a senior citizen living in Phoenix, Ariz. "I will have to work until I am 95 to pay off my loan," writes another homeowner.
These are the stories that some Americans are sharing on a new Tumblr blog called America Underwater, which aims to chronicle the lives of people who are living in homes that have radically declined in value. These people now owe more on their mortgage than their homes are worth.
As the country still struggles with the fallout from the financial crisis, increasing numbers are finding themselves in this position. Nearly a quarter of homes with a mortgage were underwater at the end of 2011.
Please view the slideshow below, and if you're one of the 11 million Americans who are underwater, tell us.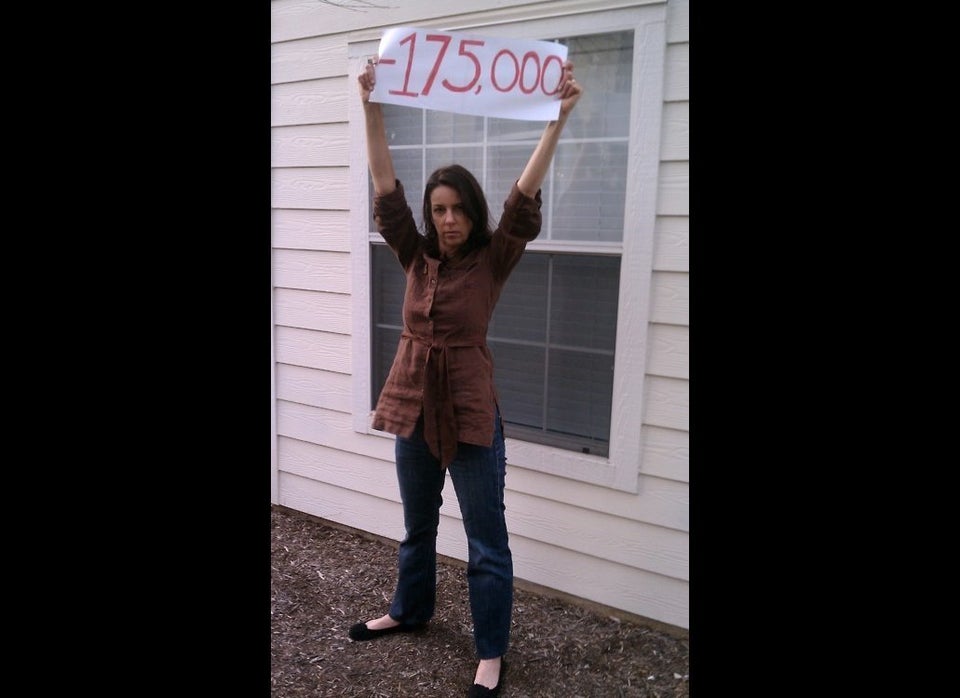 You must be over the age of 18 to make a submission. By submitting your photograph(s), you are granting AOL and America Underwater an irrevocable gratis perpetual license to use your photos on their websites, products and services. This permission includes permission to crop, color correct, reformat and otherwise manipulate the photographs for display by AOL or America Underwater without your review or approval. Further, by submitting a photograph, you are warranting and representing that the materials submitted do not violate the rights of any third party and that you have the right and authority to grant these rights and license.