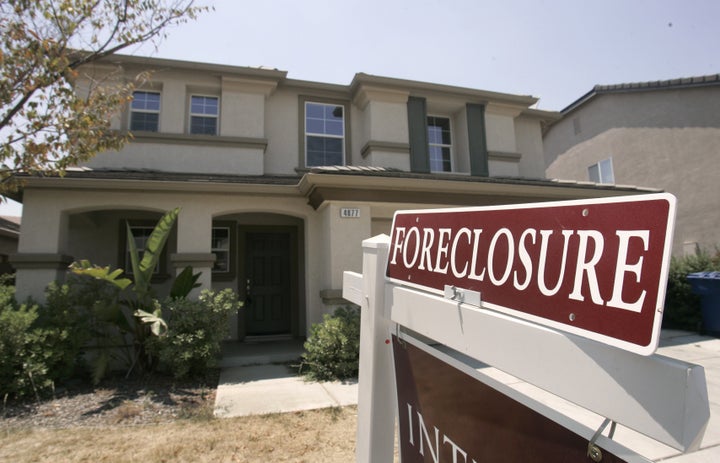 First the good news: The number of Americans who owe more on their mortgages than their homes are actually worth is not as high as many thought. In August, First American CoreLogic reported that about 1/3 of U.S. borrowers had mortgages that could be called "underwater."
At the time, CoreLogic put the number of U.S. homeowners dealing with negative equity at 15.2 million or 32.2% of all mortgaged properties.
The good news, as the Wall Street Journal reports, is that, according to American CoreLogic's revised calculations, that figure is actually 10.7 million Americans -- or about 23 percent of U.S. mortgage holders.
Here's the Journal's explanation of the revision:
The latest First American data aren't comparable to previous estimates because the company revised its methodology. First American now accounts for payments made by homeowners that reduce principal, and it no longer assumes that home-equity lines of credit have been completely drawn down.

The changes reduced the total number of borrowers under water -- although both old and new methodology show increases from the previous quarter. Using the old methodology, the portion of underwater borrowers would have increased to 33.8% in the third quarter.
The revised figures, says the Los Angeles Times, "may cause some head-scratching and hand-wringing in newsrooms, at fair-lending groups and in legislative hearing rooms, where the CoreLogic data has been widely cited as an indicator of the severity of the mortgage meltdown." In short: "oops."
Despite the change in methodology First American's report is still troubling, and recent housing market data has been mixed at best. Yesterday, the National Association of Realtors reported that home sales rose 10.1 percent in October, based, in large part, on a rush to take advantage of the expiring first-time home buyer tax credit. Today, the widely-watched Case-Shiller Index showed that home prices rose for the fourth month in a row.
But new housing starts fell 10.6 in October -- and have largely been flat since January, as Calculated Risk pointed out.
About 40 percent of Americans who took out a mortgage in 2006 are now underwater, according to First American's figures. In Nevada alone, 46 percent of mortgages holders have negative equity on their homes.
Worse, if Deutsche Bank's prediction from this August is correct, the mortgage market may not be approaching a full recovery anytime soon. About half of all U.S. mortgages could be underwater by 2011, the bank said. Per Bloomberg:
"Seven markets in states with the fastest appreciation during the five-year housing boom -- including Fort Lauderdale and Miami, Florida; Merced and Modesto, California; and Las Vegas -- may find 90 percent of borrowers underwater, according to the report."
Popular in the Community