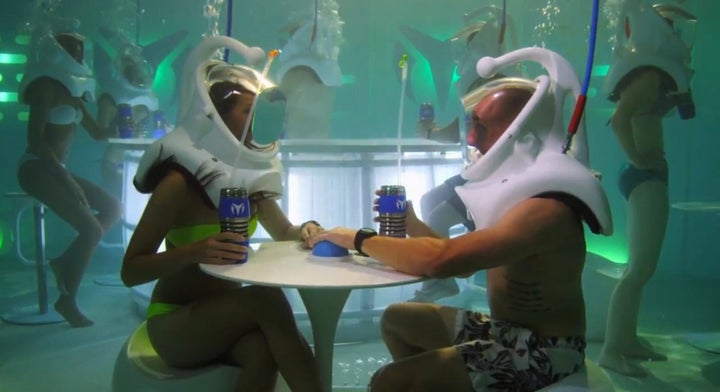 Ever have the desire to sip drinks in an underwater nightclub? You'll have to wait a while longer, because this video for Swiss luxury watch company TechnoMarine is totally fake. Unfortunately.
It does look rather convincing, though. The clip went viral last week, and we bet plenty of people had no idea it was an ad. A piece by Yahoo News provides some behind-the-scenes intel: The diving helmets are all real, and the would-be clubbers are drinking from pressurized containers.
The publication spoke with the video's co-director and co-producer, Michael Krivicka, who explained the thinking behind it:
"We didn't want to create a hoax," says Krivicka, who produced the video with Thinkmodo co-founder James Percelay. "Instead, we imagined a 'what if' scenario. We wanted to make sure that this all could exist. ... Some guy in Dubai has probably already seen this and is trying to make it happen."
Watch the actual video and a behind-the-scenes look at how it was made.