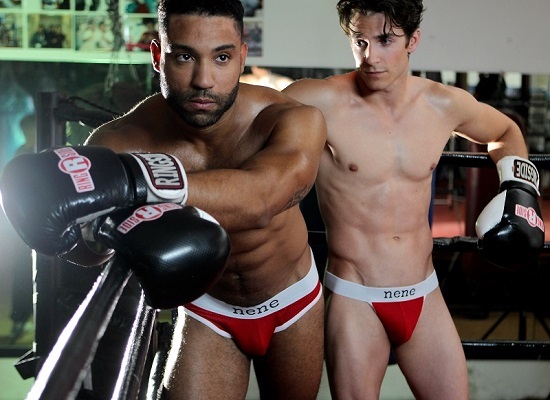 In many Spanish speaking countries, "nene" is a term of endearment used to address men, even strangers.
In the latest episode of The Nicholas Snow Show, I interview Efrén Sánchez, Creative Director of Nenewear, the men's underwear line "that celebrates the boy that exists within us." Also joining the interview, Efrén's partner in life and business, Brandon Boswell (They're both pictured below, with one of their models).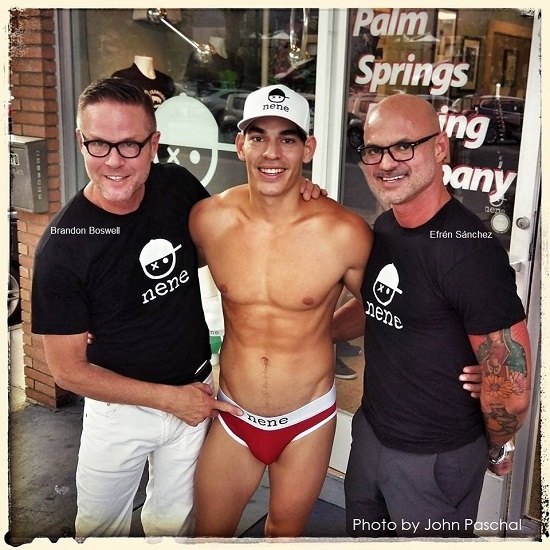 Listen to the podcast below, or at this page on the BlogTalkRadio Network.
In many Spanish speaking countries, 'nene' is a term of endearment used for males. It is used towards each other amongst strangers and friends. When asked what nene means to him: Efren replies, 'Everyone used to call my Cuban grandpa 'viejo nene' which translates to old boy. Where I come from you can be a nene your entire life. It's all about how you feel.'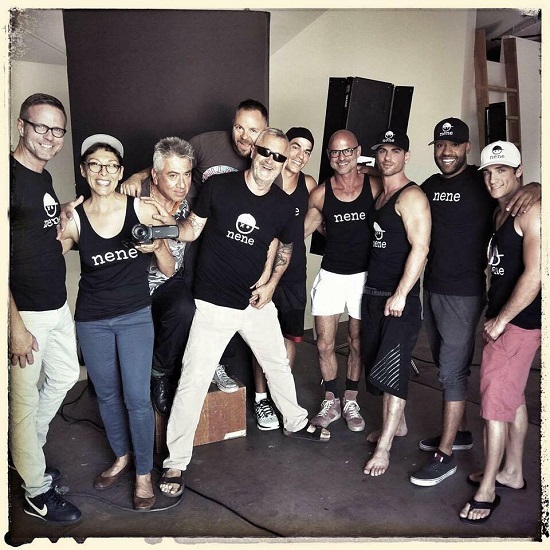 The launch announcement released earlier this year explains:
After graduating from the Parsons School of Design in NYC, Efrén wanted to create an underwear line to exude the sex appeal of confident men. As a Cuban who was raised in Puerto Rico, Efrén's Latin American heritage is palpable not only on the brand's name but in the collection itself. The color palette is as vibrant as the colors on the streets of Old San Juan where he grew up.

Nenewear is made in the USA with the finest textiles and quality materials, including mother of pearl buttons on their boxer briefs. The company specifically prides itself on the soft velvety texture of its stretch waistband.

'Regardless of age, we all have that nene inside us that is curious, playful and mischievous. I wanted to create a line of high quality, sexy, handmade men's underwear to indulge that nene within me.'
Okay folks, while you listen to the interview, I'm off to take a cold shower!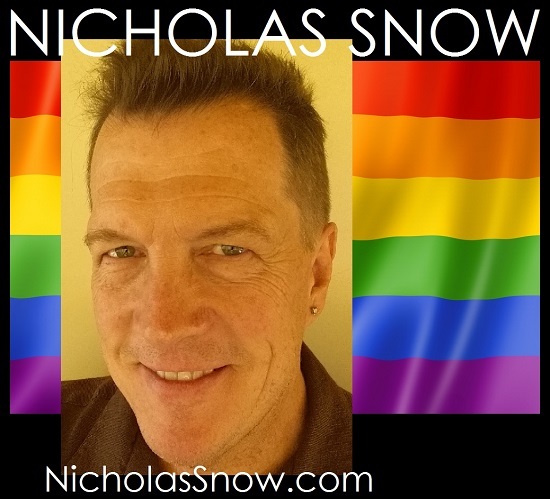 For information on how to pitch guests to the show and column, visit NicholasSnow.com. To be alerted of new episodes, follow me here on HuffPo, at Facebook, or on Twitter.