WASHINGTON -- There is an old saying among economists that the best way to assess the state of the economy is to look at people's underwear.

OK, there's no such saying. But when he served as chairman of the Federal Reserve, Alan Greenspan did use the sales of male underpants as a way to take the temperature of the country's economic well being. And if the Maestro were to take a peek right now, he'd find evidence that things are gradually improving.

The NPD Group, Inc., a leading market research company, has shown an uptick in sales of men's underwear over the past year. Between Aug. 2010 and Aug. 2011, sales for all men's "underwear bottoms" were roughly $2.074 billion. In the period between Aug. 2011 and Aug. 2012, that number was $2.194 billion. That represents a 6 percent jump in sales from year to year.
Looking closer at the data, specific undergarment companies are flourishing in the current economy. HanesBrands Inc., for example, has seen underwear sales increase steadily over the past three years, climbing from $1.83 billion in 2009 to $2.01 billion in 2010 to $2.06 billion in 2011, according to SEC files. Sales for the first half of 2012 -- the most recent available data -- are also stronger, coming in at $1.17 billion, compared to $1.15 billion in the first half of 2011. The company's stock price, which hit a 6-month low of $24.78 per share on May 18, was over $33 per share on Monday.
Limited Brands Inc., the parent company of Victoria's Secret, does not separate that company's revenues from those of its other brand names, like Bath and Body Works. The company's overall store sales for the first half of 2012, however, were up 8 percent from the first half of 2011, according to its latest earnings statement, and it saw its stock price rise from $45.11 on May 18 to more than $50 on Monday.

Greenspan's theory on underwear sales as an economic indicator was fairly straightforward.

"If you look at sales of male underpants it's just pretty much a flat line, it hardly ever changes," NPR's Robert Krulwich explained of the theory, after Greenspan's book "The Age Of Turbulence" was published. "But on those few occasions where it dips that means that men are so pinched that they are deciding not to replace underpants. And [Greenspan] said 'that is almost always a prescient, forward impression that here comes trouble.'"
In 2009, that certainly was the case. In April of that year, as The Huffington Post reported, the leading global research company Mintel produced a study showing a 2.3 percent drop in sales of all men's underwear products in 2009. The recession had come quickly and unexpectedly. In November 2008, Mintel had forecast underwear sales to grow by 2.6 percent in 2009.
Men, in short, were cutting back so dramatically on their spending habits that they were no longer buying underwear regularly. Three years later, with the economy showing some signs of growth -- albeit slow growth -- they're splurging a bit more.
But the theory has its limits. The Huffington Post reached out to several men who have endured lean times, but found none who obeyed Alan Greenspan's law of underwear sales.
Doug Walter of Ivyland, Pa. lost his job at a car dealership in 2009 and spent two years unemployed before starting a business. He said he doesn't expect to make a ton of money from his new Warrington, Pa. consignment store, but even in boom times he wouldn't go out of his way to buy underwear.
"Personally I figure I won't be buying underwear for myself," Walter, 45, said in an email. "That's what the holidays are for."
Walter's son, who helps at the store, suggested improved underwear sales might "be representative of men heading back into the dating scene in the aftermath of failed marriages caused by the recession."
Jim Chukalas of Fredon Township, N.J., said he hasn't started shopping for underwear less frequently since losing his job.
"I'm the kind of guy who buys underwear only when I have to," Chukalas said. "They could have more holes than swiss cheese, and be completely falling apart, before I trash them."
Chukalas added that his underwear habit drives his wife insane.
Related
Before You Go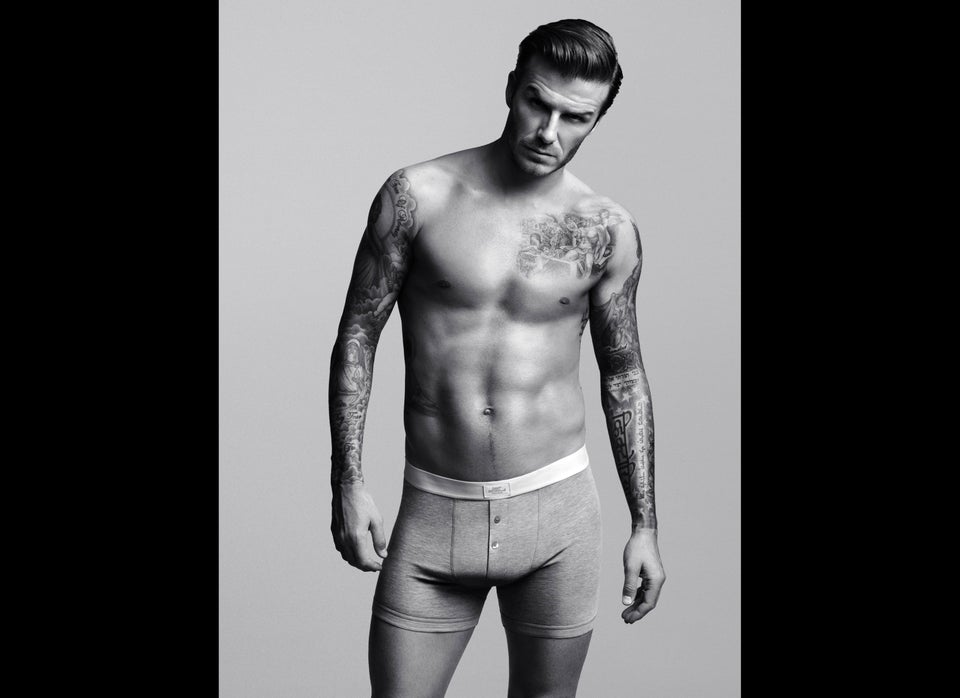 9 Unexpected Economic Indicators
Popular in the Community