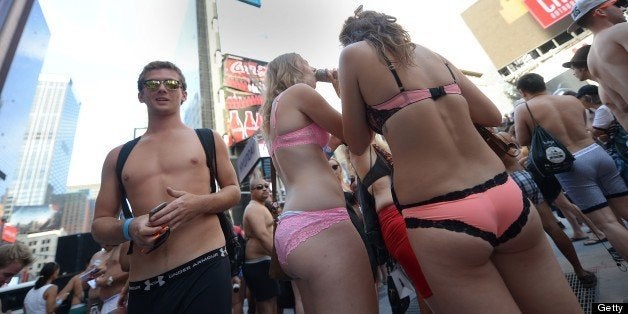 There were an unusual number of skid marks in New York City Monday -- and not just on the streets.
A world record attempt in Times Square for the largest gathering of people in just their underwear failed miserably.
In honor of National Underwear Day (Aug. 5), FreshPair.com, an online underwear retailer, attempted to see how many panties they could get bunched up in midtown Manhattan.
It was hoped that there would be enough participants to break the previous Guinness World Record for "Largest Gathering Of People In Their Underwear."
However, when each boxer, brief, jockey short, bikini, g-string and thong was counted, the judges found only 779 people in their undies, far below the previous record of 2,270 set in Salt Lake City, Utah, USA, on September 24, 2011.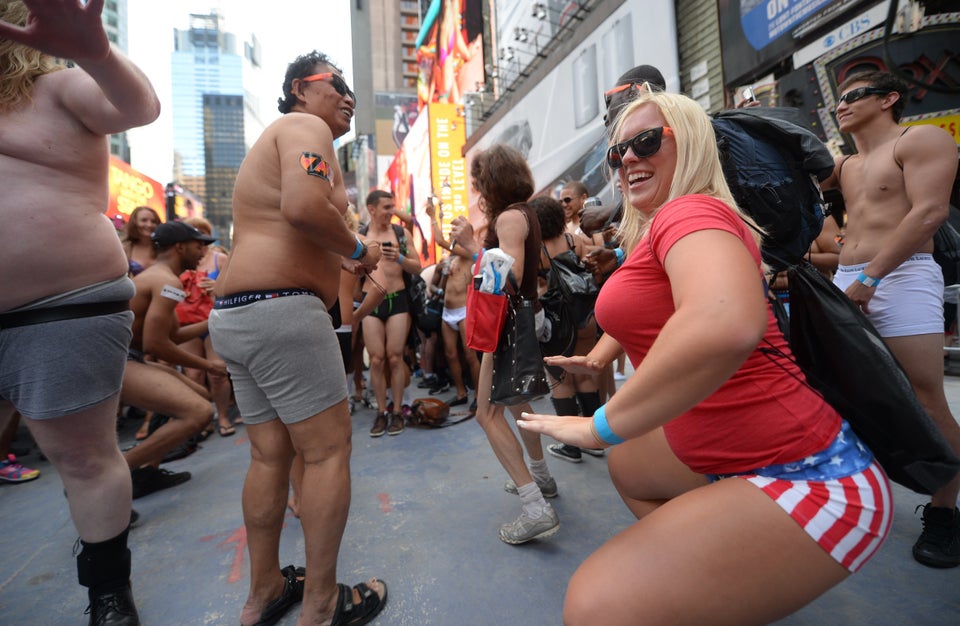 World Record Underwear Attempt
Freshpair.com president Matthew Butlein tried to put a positive spin on the failed attempt.
"It was a wonderful National Underwear Day 2013 and while we would have loved to break the Guinness World Record, we were so pleased with that so many people came together and worked so hard to make today a reality," he said. "If you thought over 800 people in underwear in Times Square was amazing, next year is going to be spectacular!"
Popular in the Community