NEW YORK -- Playing on fears of a government crackdown, the website for the Defense Distributed 3D-printing gun project posted an official-looking notice on Monday that its domain name had been seized by the Departments of Homeland Security and Justice. Among other things, the notice said, the website's operators had been charged with "conspiracy to Violate the Undetectable Firearms Act."
Scroll down to see the notice.
It was an April Fools' Day prank, DHS confirmed to the Huffington Post. But the open-source Defense Distributed project is dead serious about its aim: to create schematics for a gun that can be made entirely out of plastic on one of the new 3D printers that promise to revolutionize manufacturing.
And that worries Rep. Steve Israel (D-N.Y.), who is trying to renew the Undetectable Firearms Act before its scheduled expiration date on Dec. 31. The law prohibits the manufacture and sale of weapons that can pass undetected through airport metal detectors.
"We now have the technology where you can go into an office products store, buy a 3D printer for a couple thousand dollars, and manufacture components for deadly weapons," he said on Monday. "Those deadly weapons, because they're plastic, can be brought onto any plane in America."
Fully plastic 3D printable guns aren't quite here yet -- but they may be by the end of the month. Cody Wilson, the University of Texas law student behind Defense Distributed, told CNN last week that he hopes to upload schematics for "the world's first 100 percent 3D printable gun" by the end of April.
The Undetectable Firearms Act was first signed into law by President Ronald Reagan in 1988, when plastic guns were fantasy. It has been renewed twice since then, under Presidents Bill Clinton and George W. Bush. The bill is on the verge of sunsetting again, just as plastic firearms have suddenly become a very real possibility.
Defense Distributed has sometimes gotten personal in its interactions with politicians who favor gun control, labelling a 30-round AR-15 magazine the "Cuomo" and a 3D-printable AK-47 magazine the "Feinstein."
"Good f***ing luck," Wilson responded to Israel when he introduced his proposal to ban 3D-printed magazines in January. The law prohibits selling undetectable weapons, but contains a loophole for gun manufacturers to test new designs.
But Israel told HuffPost, "I don't care about how personal they get, I'm more concerned about the policy."
His bill would not interfere with the distribution of 3D printing designs, but would prohibit the sale of actual plastic guns or magazines themselves.
"They have the right to download digital files, they have the right to share these blueprints, but they shouldn't have the right to help the bad guys bring plastic weapons, plastic magazines, plastic lower receivers onto airplanes where they can do damage to my constituents."
LOOK: The notice posted at Defense Distributed's website Monday:
Gerald Smith contributed reporting.
Before You Go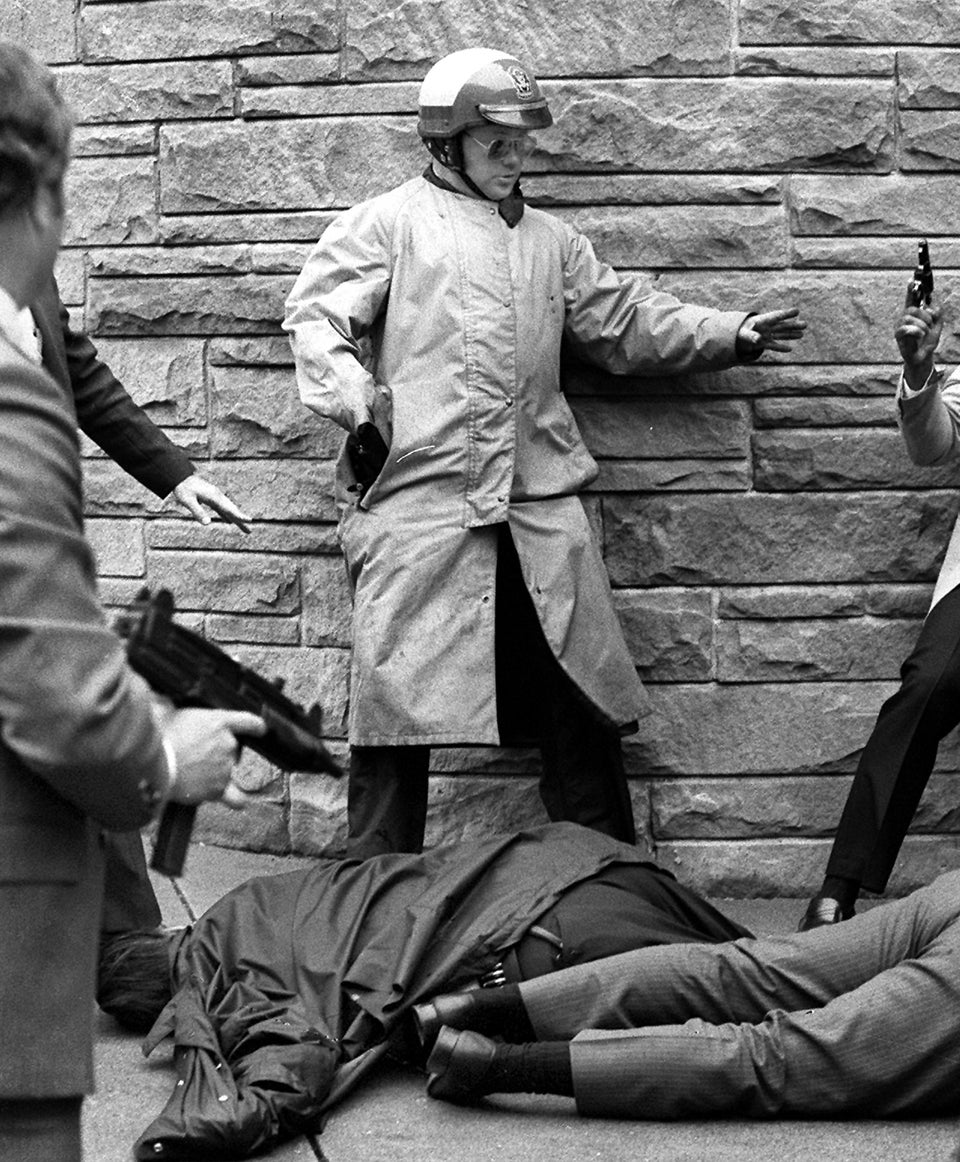 Pivotal Moments In The Federal Gun Control Debate
Popular in the Community