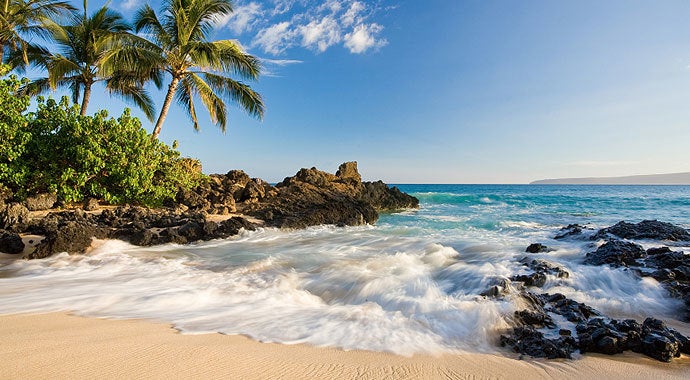 I was recently watching an episode of Bizarre Foods with Andrew Zimmern. He was headed to Hawaii, determined to discover some of the island's hidden treasures and local haunts. Coincidentally, the episode coincided with my own trip to the island of Maui, probably one of the most popular and well-traveled islands in the world. I couldn't help but wonder. Could I too discover parts of this island, still relatively untouched by the throngs of camera-clad tourists overcrowding the island? Unfortunately, I didn't have Andrew Zimmern on speed dial to get any tips. But, I did have my friend Adrienne. Adrienne had lived on the island of Maui for over 20 years. As far as I was concerned, she was practically a native. If anyone knew about the island's hidden gems, it had to be her. Thirty minutes later I was frantically taking notes, as Adrienne rattled off a treasure trove of places often overlooked by tourists. 
The first stop on my Maui Undiscovered list was a small cowboy town upcountry, called Makawao. Who knew that cowboy culture had found its way off the mainland, and into island life! Makawao is a town situated up in the lush green mountains of Maui, and several steps back in time. It's reminiscent of an era when Maui's main source of income was its sugar plantations, not its tourists. Colorful clapboard buildings that look like they belong in an old western movie line the town's main street. Time has done little to change life in Makawao over the past hundred years, and locals would prefer to keep it that way. As interesting as Makawao was, it wasn't the charming village, or its cowboys, that I was after. It was their malasadas. For those of you unfamiliar with a malasada, it's a Portuguese donut. It first made its way onto the island in the 1800's, when Portuguese laborers from Madeira came to Hawaii. They have now become a traditional Hawaiian dessert. One of the best places to taste an authentic malasada is at the 100 year old Komoda Bakery in Makawao (FYI, the bakery also hasn't changed much in the past 100 years). Komoda offers a variety of malasadas, made fresh daily. My personal favorite is Komoda's malasada filled with fresh guava puree. Of course one of the risks of venturing into the island's local life, is that business is not driven by tourists. As a result, the hours at Komoda Bakery are often short and sometimes rather fickle. The bakery is open (most days) from 7am-2pm (or there about), but be sure to get there early. They make a limited supply of malasadas, cream puffs, and even coconut danishes, all of which sell out daily.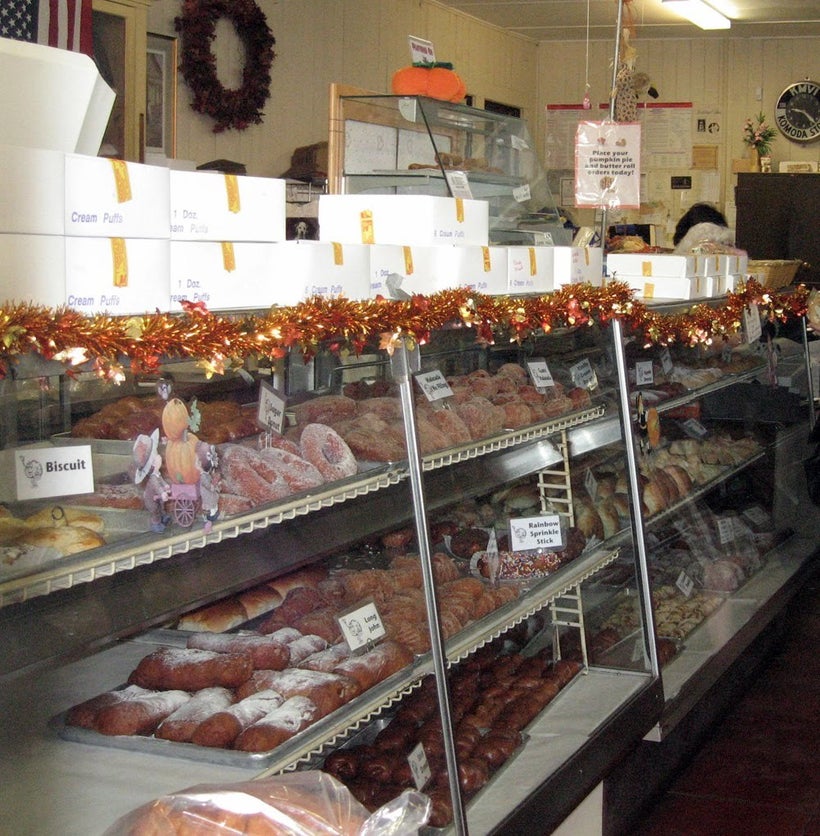 Once you've had your share of malasadas take the road toward the beach town of Paia, where sun-kissed surfers and girls in string bikinis abound. Between the rows of shops selling Hawaiian t-shirts and surfboards is a non-descript building housing the popular market Mana Foods. Mana has been a part of Maui's local life since it first opened in the early 80's. The market has grown tremendously since those early days, but its core principal is still the same, to support and promote Maui's local produce and farmers. As a result Mana works with over 400 local vendors. Fifty percent of the store's produce and products are local. Ninety percent are organic. Their plentiful deli counter and colorful array of produce offers a wide variety of meal options. It's the perfect spot to pick up some picnic supplies for a day of hiking, swimming, or surfing.
Once you've picked up your picnic supplies, you can enjoy a leisurely drive toward Haleakala National Park, often referred to as "the house of the sun." Bleary-eyed tourists trek into the park each morning to watch the sun as it rises above the peaks of Haleakala. By late afternoon, much of the park's national forestland of waterfalls, streams, and lush vegetation, is empty. For a breathtaking view without all the company, hike up to Haleakala Crater and watch the sun set over the Hawaiian sky. It's the perfect spot to enjoy a picnic, and sip a glass of wine as the sun slips beneath the Hawaiian clouds. Unlike many parks, Haleakala is open to visitors 24 hours a day. The summit of Haleakala is considered one of the best places in the world to observe the night sky; filled with twinkling stars and the swirling mist of the Milky Way. From the top of Haleakala, the night sky is so close, you could almost reach out and touch it. Just be sure to pack some warm layers for the night time part of this excursion, as temperatures can be quite chilly once the sun goes down!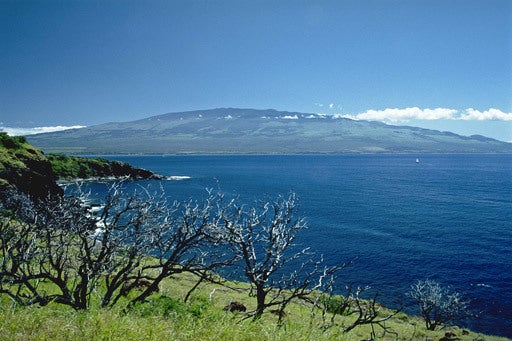 If you're like me, then you need to relax in luxury after a day of hiking and exploring. But experiencing both an authentic and luxurious side of Maui seemed like a rather tall order. After all, doesn't one negate the other? Not necessarily, my friend Adrienne assured me. In fact, she seemed to have the perfect solution to my dilemma, and steered me towards the Ritz-Carlton in Kapalua. When the resort was first being built 24 years ago, they discovered an ancient and sacred Hawaiian burial ground dating back to 850AD. Instead of building over the burial ground, they actually changed the design plans and pulled the hotel back in order to preserve the land. The ancient burial ground is now a protected site on the hotel's property. It's supervised by cultural advisor Clifford Nae'ole (pictured below), who occasionally conducts traditional Hawaiian ceremonies there.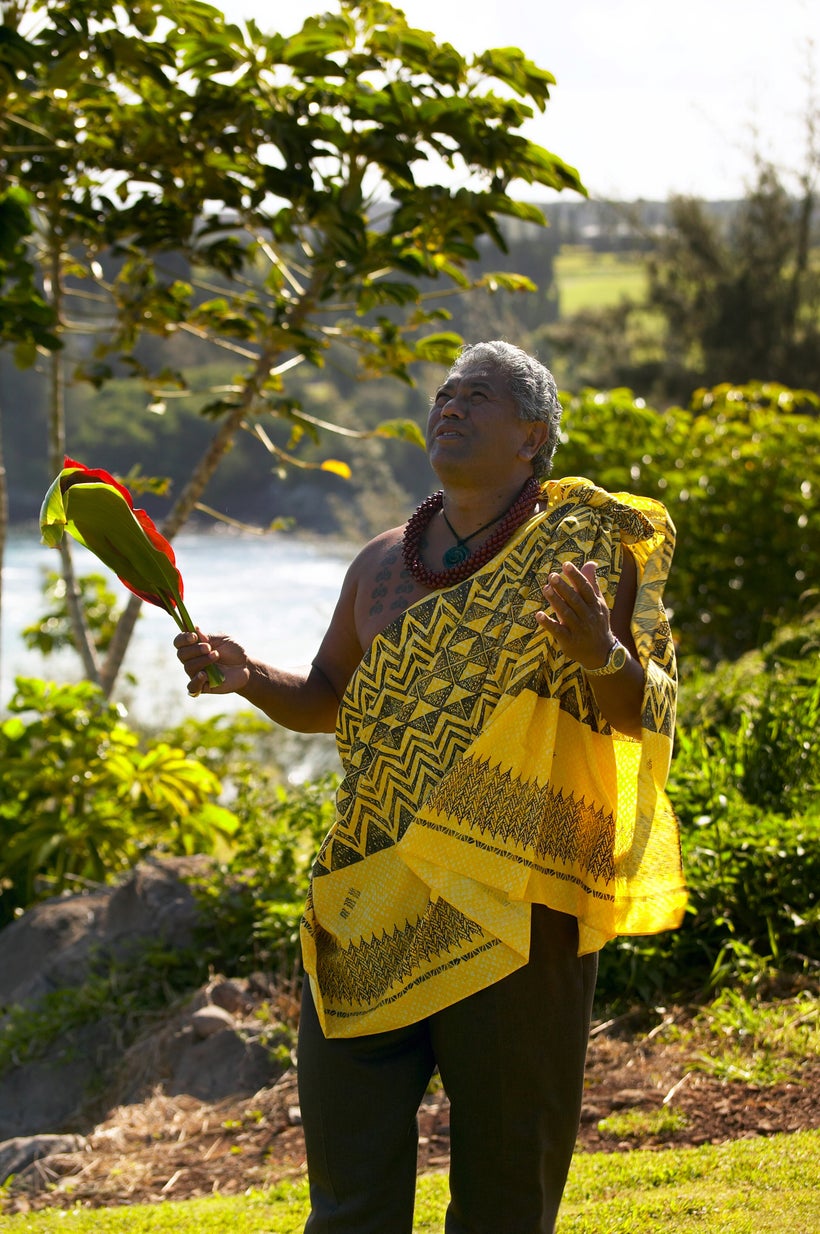 Another perk to the Ritz was its proximity to the remote Oneloa Beach. Oneloa is a pristine beach offering sunshine, calm waters, and soft golden sand. Other than a few locals, it's one of the few beaches in Maui that you'll have all to yourself.
With my goal of a luxurious and authentic hotel satisfied (if you need a co-host Andrew Zimmern, I've got you covered!), I did what any respectable chef would do. I turned my attention back towards food. It just so happened that right on the beach, in front of the hotel, was a shack serving some of the best food I ate on the island. While technically Burger Shack is on the beach in front of the Ritz-Carlton, the beach itself isn't owned by the Ritz, so anyone can relax under a palm tree, sip on one of their legendary shakes, and eat a burger. Burger Shack is by no means your typical burger joint. The limited menu focuses on quality and variety, from a locally caught Mahi Mahi burger to the house smoked tofu, or local grass-fed beef.  There's a burger to please every palate. Everything at Burger Shack is homemade, from the buns and condiments to the thick and tangy wedges of sweet pickle. The flavors of the shakes are as whimsical as the setting. My personal favorite was the Hula Girl, a coconut milkshake topped with chunks of pineapple and several chocolaty Mounds bars.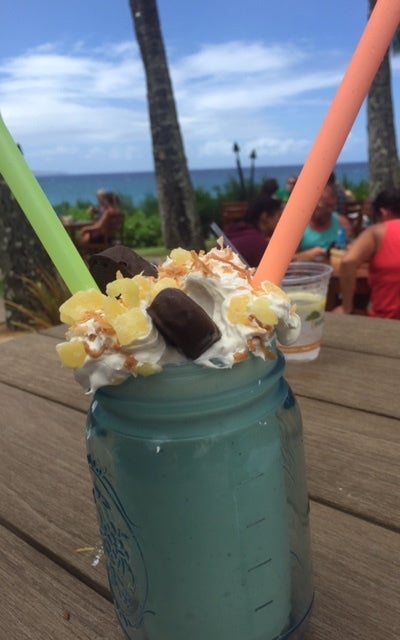 If you're looking for something a bit more upscale, head down to Lahaina where Chef Sheldon Simeon has created a tantalizing and mouthwatering array of Hawaiian dishes. The restaurant may be a bit too far off the beaten path for tourists, but it's always packed with locals looking for a great meal, and a glimpse at the restaurant's star chef. Simeon was a contestant on Top Chef, season 10. Be sure to try the fried Saimin, made with pan fried noodles, spam, egg, and bean sprouts. Another not to be missed dish is the scallop shots with wafu dashi, ginger, scallions, and lemon olive oil.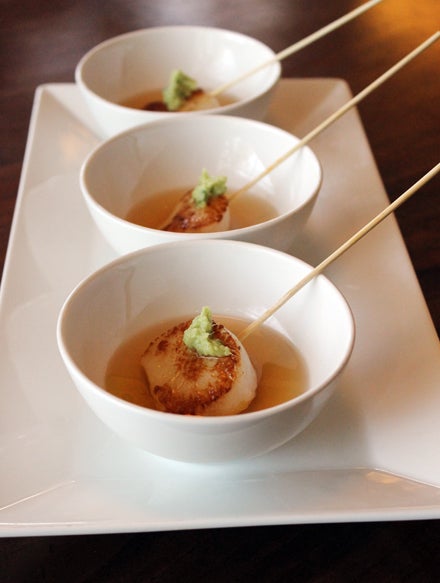 Of course, no trip to Hawaii would be complete without enjoying an authentic Hawaiian shave ice. This task also proved challenging at first. Sadly, it seems that most of the shave ice sold these days is made with bottled syrup, and artificial flavors. But, as luck would have it, or perhaps, I had the Hawaiian god Lono on my side. I happened to meet Ululani, a Hawaiian native and owner of Ululani's Shave Ice in Lahaina. Ululani has been making shave ice for years.  She uses the traditional methods of making shave ice that she grew up with. As Ululani puts it, "I realized that if people could just taste the O'ahu quality shave ice that I grew up with, they would realize that there's no comparison between Hawaiian shave ice and snow cones." After tasting one bite of Ululani's shave ice I agree. It has, says Ululani "the Aloha spirit in every bite." I want to agree with this statement too, but I'm too busy eating. All of the shave ice at Ululani's is shaved to order. The syrups are all made using fresh fruit from the islands and Hawaiian cane sugar. Sometimes they even have mochi as a topping, which Ululani makes herself.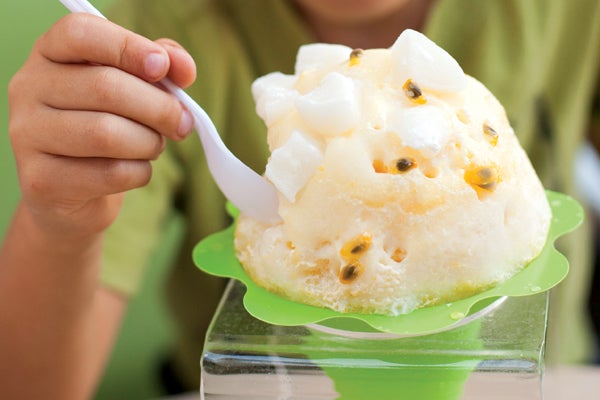 Ululani's Hawaiian Shave Ice
I might not have learned to dance the hula, or tasted wild boar organs, but I certainly discovered an unadulterated (and tasty) side to Maui that few tourists experience.      
Calling all HuffPost superfans!
Sign up for membership to become a founding member and help shape HuffPost's next chapter
This post was published on the now-closed HuffPost Contributor platform. Contributors control their own work and posted freely to our site. If you need to flag this entry as abusive,
send us an email
.