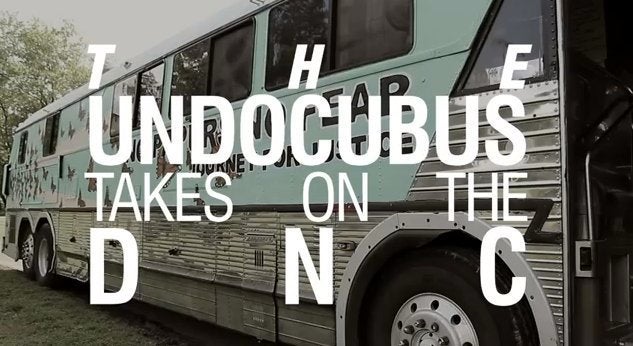 By Griselda Nevarez, VOXXI
For five weeks, a stay-at-home mom of three, a construction worker, a student who aspires to attend graduate school and more than 20 others risked deportation to travel on a "undocubus" across the country — for a cause.
Now they want their voices to be heard at the Democratic National Convention.
Their journey is called the "No Papers, No Fear Ride for Justice." They say it is intended to call attention to the abuses that undocumented immigrants, like them, face due to tough state immigration laws and treatment by authorities.
They've been riding a 1972 bus dubbed "undocubus" that left from one of the worst battlegrounds, Arizona, in July and — after making stops in 10 states and more than 15 cities — arrived in Charlotte, North Carolina, this weekend. Their plan is to attend the Democratic National Convention Sept. 4-6. They chose that political powwow over the Republican National Convention because they want to have a voice at the convention. Tania Unzueta, one of the undocubus riders, told VOXXI last month that the Democratic Party is "a place where immigrants are supposed to be welcomed."
"If they're serious about protecting immigrant rights during the next presidency, we think there should be voices of undocumented immigrants at the convention," she said referring to Democrats.
Throughout their trip, the bus riders have been publicly revealing their undocumented status and encouraging others to do the same.
In one protest last month, four of them were arrested in Birmingham, Alabama, while proclaiming they were "undocumented and unafraid" during a briefing on the impact of state-based immigration laws. The briefing was held by the U.S. Commission on Civil Rights and included the Kansas Secretary of State Kris Kobach, who is the author of several Arizona-style immigration laws, as one of the panelists. The arrestees were released right away.
"I am here to lift up the voice of my community, of my children, all those families who have been separated. I am here and I want to present this so you can see it," Mari Cruz Jimenez, one of the protesters, cried out in Spanish at the briefing as she held up a short banner that read "undocumented" with both hands. "I am a mother, a responsible mother … I am not a criminal, and I am here to defend my rights."
The undocubus riders — some of whom are dreamers that qualify for deferred action and some of whom are not — have also visited several migrant communities that have been impacted by what they call "anti-immigrant laws and policies." Together they've challenged the local authorities who have favored such laws and policies.
In Charlotte, it won't be any different. They have two days before the Democratic National Convention begins, so in the meantime they have several protests planned including one against the Mecklenburg County Sheriff's Office for it's 287 (g) program, a federal program allows local authorities to ask for a person's immigration status during arrests.
The group will soon announce other events they have planned for the Democratic National Convention.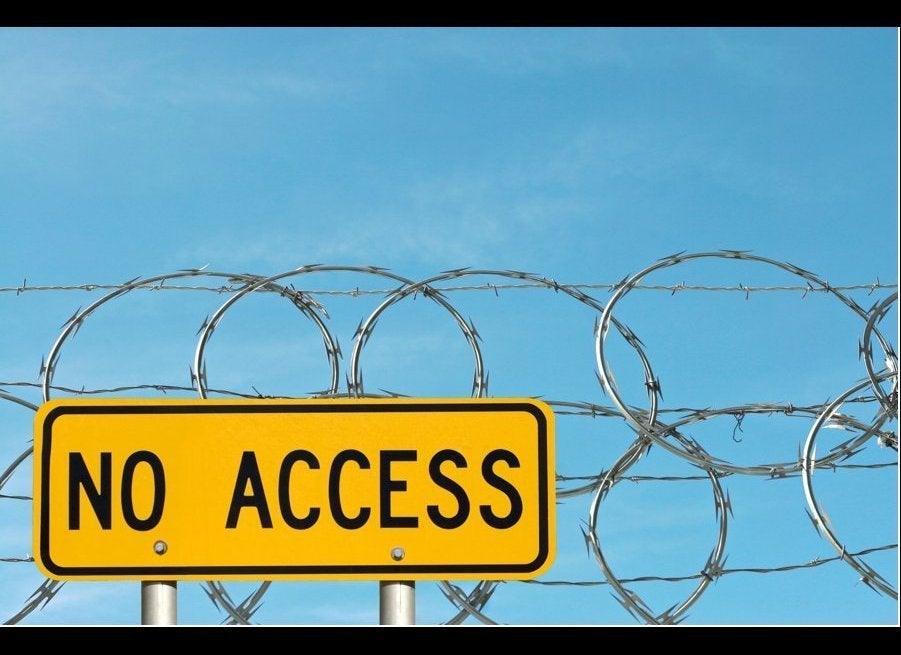 Harsh Immigration Laws
Popular in the Community