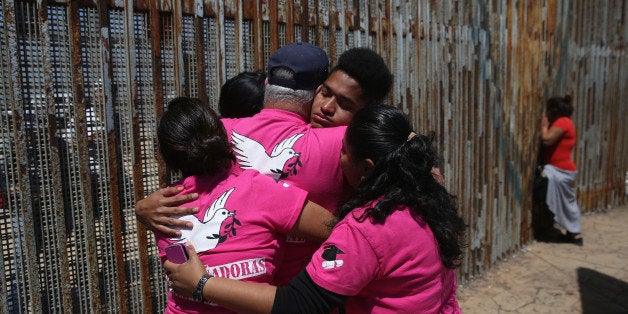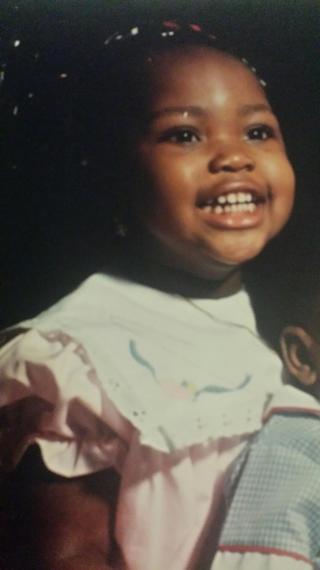 I was undocumented. A black undocumented migrant.
Being undocumented instilled a constant and nagging fear that my entire life could be turned upside down at any moment. I worried that I would be ripped away from a country -- no, the only country -- I loved and knew. I worried that I would be separated from my American family members and sent to a country that was foreign to me.
I came to the U.S. with my parents from Nigeria when I was only a few months old. Both of my parents had been admitted to study at American universities and were part of the exodus of African migrants who were being educated in Western universities. The rest of my migration story is a bit blurry because I always assumed that I was an American citizen. I grew up here. I related more to African American culture than Nigerian culture in many ways. All my friends were American. My brothers were American. I had an American accent. How could I not be American?
Yet, after experiencing difficulties obtaining government-issued identification during my first year in high school and the ensuing confusion that followed, I learned of my undocumented status. At first I was angry. How could my parents let this happen? This was irresponsible I thought. How could I not be able to get identification when I would be entering college in a few years? This constant fear did something to my psyche.
However, I was very fortunate and able to change my status some years after confirming that I was undocumented. My parents eventually secured an attorney, and soon after, I was granted permanent residence status. Because I was granted lawful status, I was able to attend college. I graduated from law school with honors. I clerked on some of the same federal courts as many of the current Supreme Court clerks who will be involved in providing research for the United States v. Texas decision, and now I work as a social justice attorney. I consider the United States to be my "home" country. With all its flaws, faults, and shortcomings, I believe that this is a great country. My country. I have devoted my professional life to social justice, and the only reason I bother is because I believe in this country.
However, my story easily could have been different. Had I been racially profiled, like many of my high school friends from my hometown of Yonkers, NY, and made the mistake of shoplifting, like many teenagers, my story would be different. I might have been deported. Barred from becoming a citizen. Thankfully, I was lucky. And, this did not happen.
Most Americans believe that everyone deserve a second chance, and that mistakes like shoplifting shouldn't ruin your life. But our criminal justice system does ruin the lives of many immigrants who come into contact with it. Even under the provisions of Obama's executive actions, which are currently being challenged in the United v. Texas case, I could have been deported from this country.
This hypothetical highlights the gaps in Obama's executive actions, especially when you consider the full scope of the injustices that persist in our current immigration system. Immigrants should be treated fairly, yet there are draconian laws that make it difficult for immigrants to contribute to society. While Obama's executive actions will provide relief to millions of immigrants, we must continue to demand comprehensive immigration reform. Furthermore, immigration reform must be sensitive to the unique challenges of migrants of color, especially black migrants who face increased policing and profiling. Until then, we have Obama's executive actions. In the coming weeks, the U.S. Supreme Court will issue its decision in United States v. Texas, and there is no question that the initiatives should be upheld, allowing immigrants to come out and continue making contributions to this country without the persistent fear of deportation.
Although I am no longer undocumented, I'm sharing my story to stand in solidarity with immigrants who remain in the precarity of having undocumented status. Many of their fates will be altered by the Supreme Court's upcoming decision in United States v. Texas, and we must continue to remind our lawmakers that we want comprehensive immigration reform and to remind the Supreme Court that it should respect the Obama administration's modest relief in these executive actions.
REAL LIFE. REAL NEWS. REAL VOICES.
Help us tell more of the stories that matter from voices that too often remain unheard.