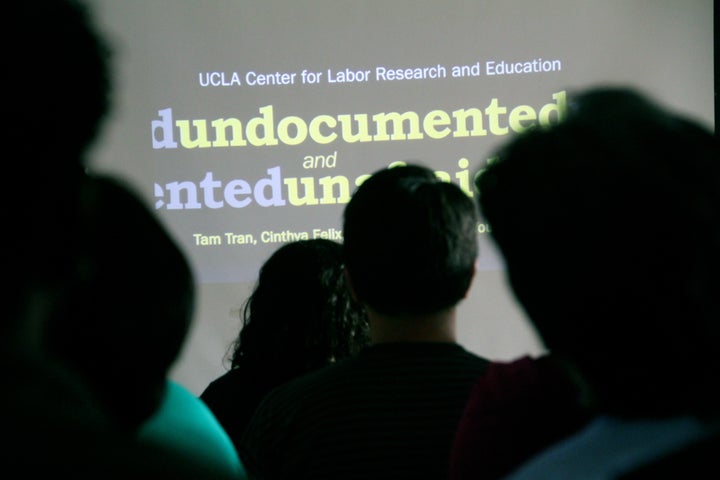 In May of 2010, two bright, ambitious graduate students were killed in a motor vehicle accident in rural Maine.
Those students, both UCLA graduates and undocumented activists Tam Tran, 27 and Cynthia Felix, 26 were pursuing their educational goals on the East Coast. Tran was a second-year American Civilizations doctoral student at Brown University and avid filmmaker; Cynthia Felix was the first undocumented student to attend the Columbia School of Public Health and a co-founder of IDEAS at UCLA, a support network for undocumented students on campus.
While other DREAM-Act eligible youth are now increasingly 'coming out' to the media, the two friends were among the nation's first and most outspoken advocates for the federal DREAM Act, a bill that would create a pathway towards conditional permanent residency for undocumented youth brought to the country as children.
The book, produced by undergraduate students from the Labor Studies and Chicana/o Studies Departments at UCLA over the last academic year, "is designed as an educational tool to inspire others to raise their voices in the struggle for humane immigrant rights," and follows their first publication, Underground Undergrads: UCLA Undocumented Immigrant Students Speak Out.
"Ten years since AB-540, we have seen a sizable influx of undocumented students at UCLA," says Kent Wong, professor and Director of the UCLA Labor Center. Wong also taught the course that would produce Undocumented and Unafraid, and served as an editor. "I was surprised by how little was written about undocumented students."
Over one hundred people, including contributors, students and allies, filled the standing room-only event for the book's formal launch. Among those present were the Tran and Felix families.
"It was very emotional," recalls Magali Sanchez-Hall, a UCLA student who attended all four quarters of the book's production.
Omar Serrano, an undocumented student at Los Angeles Harbor College who was present at the book launch shares that "It was a dedication to Tran and Cynthia, and a celebration of the book's launch. But it was also a mourning of Tran and Cynthia. It was very emotional, but comforting at the same time."
A collection of over forty pieces, the book includes artwork, poetry, photographs and personal accounts by friends and family of the two women; as well as three academic research papers by students.
"We are trying to capture a moment in time," said Fabiola Inzunza, an editor and contributor to the publication, to The Huffington Post, "We are not trying to be comprehensive."
"It's a cross-section of the movement right now. We hope that we've captured the voice of inspiring immigrant youth and that it inspires more knowledge-building, and books like this."
Diane Velez, a senior Anthropology major at UCLA, says that she enrolled in the course on immigration and activism because "in the immigrant rights movement we hear a lot of persons 'coming out,' but not allies 'coming out.' So, working on the book was valuable for me and others who are allies."
Velez met Tran shortly before she passed away, and says "Her death impacted us as students, it was a push factor [for the book]."
"Even though they're gone, their spirits are still here."
Scroll through the slideshow to see photographs from Undocumented and Unafraid, and images of the book's launch: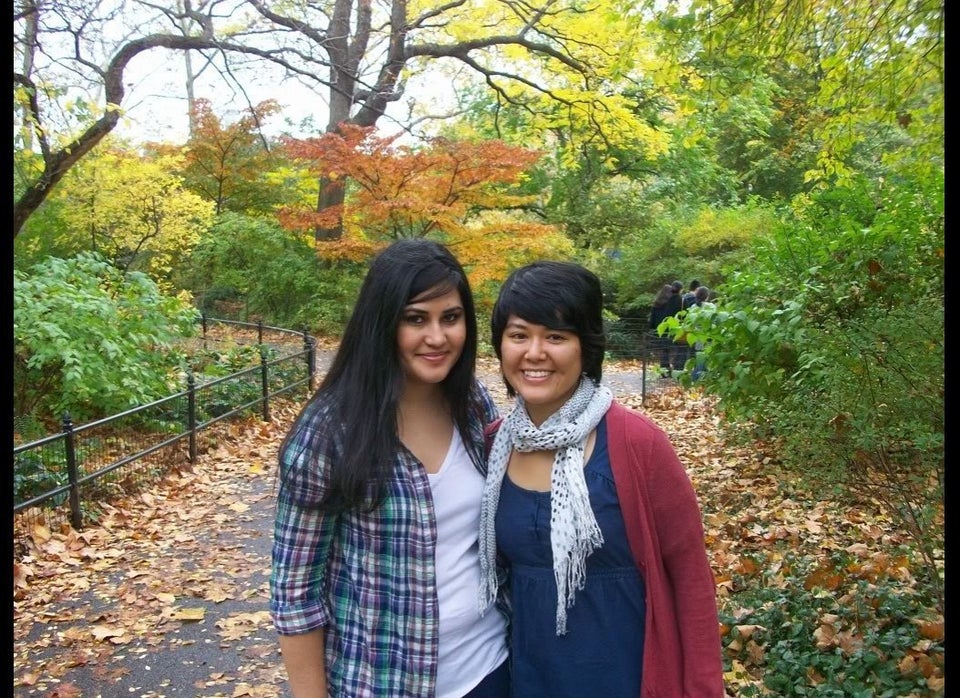 Undocumented and Unafraid
Popular in the Community