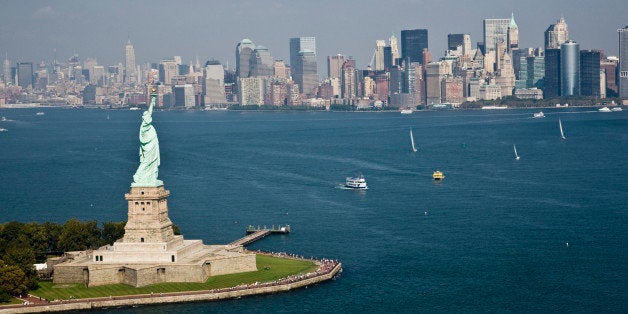 I have just started to work as a civil rights advocate. It has been an absolute eye opener for me. When looking at the history of immigration in the US there have been so many steps in the right direction however there have also been areas where we have moved back as a nation.
Extended DACA and DAPA are two of them. Instead of helping these individuals we have become oblivious of their contributions to society.
There are around 11 million undocumented citizens currently living in the US. For many of them the US is the only place they have known to be home, as they came here as minors. These individuals have never stepped out of this country, speak fluent English, are productive members of the society and only know this country as their home.
Keeping these individuals in mind, President Obama, announced a new policy called DACA- Deferred Action for Childhood Arrivals, which came to life on June 15, 2012.
Two other policies called Expanded DACA and DAPA that would be of great support for the undocumented immigrants, were halted because of a lawsuit filed by 25 states including Texas and North Carolina. DAPA stands for Deferred Action for Parental Accountability; to qualify, individuals need to be parents of citizens and legal immigrants. The expanded DACA allows more flexibility to undocumented individuals to apply for a work permit.
Under DACA , individuals who are either in removal proceedings have been given removal orders, or who have never been in removal proceedings can apply for a work permit. Individuals need to meet a certain criteria. Some of them are: they came to this country under the age of 16, have lived in this country continuously from 2007 till present, are enrolled in school and have not been convicted of a felony or a significant misdemeanor. Individuals that qualify can be given a two-year work permit and a temporary relief from deportation.
On paper and in theory this sounds really great. It shows Presidents Obama's dedication to get these undocumented "citizens" their rightful place in society. However practically it doesn't seem to be working out. This could be because of many reasons, some of them are:
• Confidentiality is a big concern. Undocumented immigrants need to provide personal information to the government including- name and address. They would also have to disclose the information on other undocumented family members. DACA eligible individuals fear that the immigration enforcement agencies will question their other family members, even though USCIS has agreed to confidentiality.
• Another confidentiality concern comes from employers who hire undocumented individuals. They are unsure about identifying themselves as they fear sanctions and investigation. As without a work permit many of these individuals are paid "under the table" and not enough to be legally a minimum wage.
• Each application costs $465. At this point it isn't known if there will be a fee waiver available for these services. This is a huge cost for many of these undocumented individuals
• In order to get a work permit through DACA, individuals need to either have a GED,
enrolled in a High School and/ or enrolled in schools that "demonstrate effectiveness". What are the criteria to determine "demonstrated effectiveness"?
• Each State will also have to figure out if these individuals will be given in-state tuition. Currently only 12 states offer this for undocumented individuals
There are many other factors that will determine the success of implementing this policy. Until the Expanded DACA and DAPA are approved, DACA will provide some relief to undocumented individuals- but only if they come forward.
The biggest challenge is how to convince these people to come forward and take advantage of this policy. When talking to many undocumented individuals, fear and frustration seems to be the biggest hurdle. Even if one member of the family is eligible it could provide some relief to all family members. The word needs to be spread on the benefits of DACA , people need to be educated and encouraged to take advantage of this policy.
Calling all HuffPost superfans!
Sign up for membership to become a founding member and help shape HuffPost's next chapter