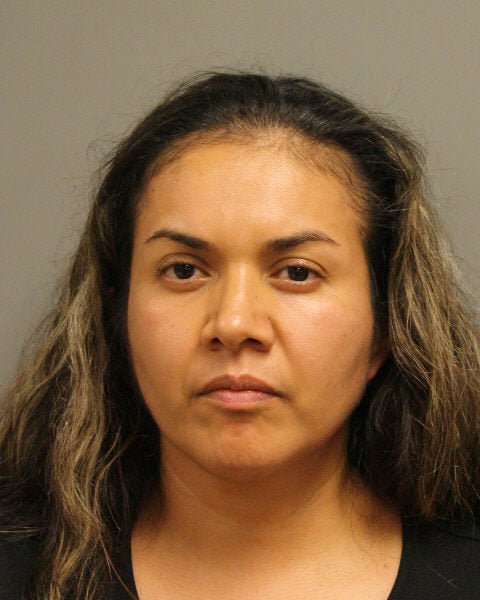 A Texas gynecologist's staff teamed up with law enforcement to help arrest an undocumented immigrant who used a fake ID to check in for her doctor's appointment, the woman's lawyer said.
Blanca Borrego, 44, had been in a Houston-area jail for 12 days since front desk staff at Northeast Women's Healthcare ushered her into an exam room, where Harris County sheriff's deputies were waiting to bust her. The district attorney charged her with the felony of tampering with a government record.
But it's clinic workers who potentially violated patient privacy laws by notifying authorities about Borrego and kept her in the office for up to two hours before her arrest, attorney Clarissa Guajardo told HuffPost.
"It was wrongful and she was wrongly detained," Guajardo said. "This lady had private insurance. She showed a valid health insurance card. I think it's a violation of HPAA [federal health care privacy law] and the Hippocratic oath."
Barrage, originally from Monterrey, Mexico, posted bond on Tuesday evening.
She has lived in the United States for 12 years. She and her husband have a 22-year-old daughter, a 19-year-old son and an 8-year-old girl. The youngest is a U.S. citizen.
Guajardo and law enforcement disagree on some details.
Accompanied by her daughters, Borrego arrived for a Sept. 3 checkup at the clinic. She presented a valid health insurance card, provided through her husband's employer, according to Guajardo.
After a staff member asked for a photo ID, Borrego presented a license with her name and photo, but a number that actually was issued to a motorist in Austin, according to Sheriff's Deputy Thomas Gilliland.
"The nurse knew that it didn't look like a real driver's license," Gilliland told HuffPost.
There was no reason to ask for the photo ID in the first place, according to Guajardo.
After seeing the license, the clinic called the sheriff's office, which contacted the district attorney's office. A prosecutor authorized charging Borrego with the felony, according to the sheriff's office.
Guajardo said it's troubling that law enforcement agreed to charge Borrego without first physically examining the identification.
"I have a problem with the way the arrest was conducted," the lawyer said. "It was carried out by civilians," a reference to the clinic's staff.
Deputies handcuffed Borrego and said they also found a phony Social Security card in her purse.
"It looked like it was typed and computer-generated," said Gilliland.
Gilliland said that deputies made the arrest around 4 p.m, about 30 minutes after first getting a call. The daughters saw their mother removed from the clinic in handcuffs.
Guajardo said she saw a court document that said the prosecutor instructed the clinic's staff to delay Borrego's appointment until law enforcement arrived.
Local authorities cannot file immigration charges, according to Gilliland. Federal authorities have not filed any "holds," or requests for local law enforcement to detain Borrego, he said.
A spokesman for Memorial Hermann Medical Group, which operates the clinic, said in a statement that staff contacted police because of potential fraud, not because of Borrego's immigration status.
"We do not ask patients about residency or immigration status nor do we report an undocumented patient to law enforcement," said the spokesman, Alex Rodriguez Loessin.
The Harris County district attorney's office didn't immediately answer HuffPost's inquires.
Authorities threw the book at Borrego by charging her with the felony when several, less serious misdemeanors would have sufficed, according to Guajardo. She described Borrego's $35,000 bond as "excessive."
The arrest complicates the family's vulnerable position. Guajardo said Borrego's husband, who also is undocumented, hasn't gone to back work, fearing he may get picked up on similar charges.
Borrego is scheduled to appear in court on Sept. 29.
UPDATE: This article was revised after Borrego was released from jail on Sept. 15.
Popular in the Community