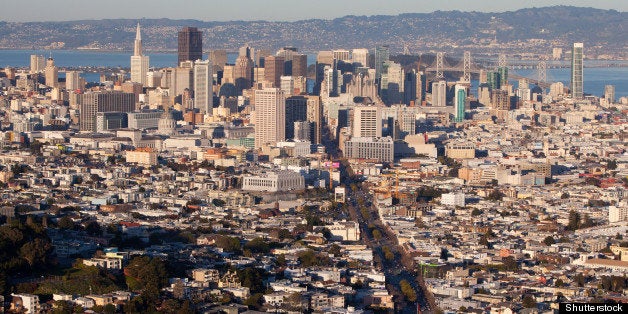 Marisol was at the end of her rope.
The 24-year-old San Francisco State University student, her husband Zach and their dog Lucy had spent months vainly searching for a new place to live. Every time the couple turned in an application for a promising apartment, a familiar script would play out.
"We'd meet the landlord and we'd be getting along great," recounted Marisol, who didn't want to be identified by her last name to avoid unwanted attention to her immigration status. "But when we started to fill out all the forms, we'd have to start asking questions.
"It'd get to the part where the form would ask for a credit score and I'd say, 'What if I don't have a credit score?' Then, it'd get to the part where it would ask for a Social Security number and I'd say, 'What if I don't have a Social Security number?' They always said it was fine and they'd work with us, but no one ever called back."
Due to high demand driven by a surging, tech-fueled economy and a scarce supply of available units, San Francisco is one of the most competitive U.S. housing markets, with more than 90 percent of all apartments receiving multiple offers almost immediately. Open houses for cramped, one-bedroom apartments regularly draw throngs of hopeful tenants clamoring to shell out sky-high rents.
Charlie Goss, government and community affairs director at the San Francisco Apartment Association, said landlords tend to rent apartments based on what makes the most business sense, regardless of an applicant's immigration status.
"If a person meets the landlord's objective expectations of income, credit and references, that person tends to be offered the apartment, without regard to where they are from or how they got here," Goss explained.
The extreme sellers' market, however, allows landlords to be very picky.
Even though it's illegal for landlords in California to directly ask a perspective tenant about citizenship status, the side effects of that status quickly become apparent during the application process. Building owners often have the opportunity to turn away dozens of applicants whose legal situation isn't in question before even considering someone like Marisol.
Marisol was born in Mexico and came to the U.S. with her parents when she was 9 months old. The family settled in a small, increasingly diverse town in San Bernardino County. Both of her parents became citizens through the 1980s amnesty program.
Her mother is a school district social worker and her father owns a roadside automotive repair business for semi-trucks. Though her father sponsored Marisol for citizenship, the application has been pending for well over a decade. She applied for President Barack Obama's Deferred Action for Childhood Arrivals program late last year, but has not gotten a response.
"When I was growing up, no one ever asked us if we were undocumented," she explained. "We lived in such as close-knit community that everyone there knew us."
After graduating from high school, Marisol bounced around to a few junior colleges, primarily studying dance, before being accepted at San Francisco State. She said she hopes to become a nutritionist. "I want to show people that eating well isn't as hard or as daunting as it seems," she said.
However, her inability to find a place to live is making that dream difficult. She is currently living with friends in Oakland's Fruitvale neighborhood, but the lease ends this summer. She hopes to find something near school, in San Francisco, or the home in Berkeley where she babysits for a 6-year old boy with epilepsy.
Even if she were to be able to stay in her current housing situation, the location isn't ideal. Marisol noted that the neighborhood -- in one of Oakland's most violent districts -- isn't one where she feels comfortable going for a run by herself at 8 p.m.
"Undocumented immigrants often end up in informal housing arrangements," explained Justin Skinner, a staff attorney with immigration advocacy group International Institute of the Bay Area. "A lot of times the only things they're able to rent are single rooms inside of a house or a sublet from someone who doesn't care about documentation."
While Marisol and her husband have seen some of these subletting opportunities on Craigslist, most are only for short periods -- a few months at the most -- and don't lead to anything resembling a permanent solution.
"Difficulties with housing are one of the reasons why undocumented immigrants tend to move around quite a bit," Skinner added.
Lucia Kimble, an organizer with the San Francisco-based social justice organization Causa Justa-Just Cause, said housing is one of most troublesome issues faced by thousands of the predominately Latino Bay Area residents her group works with each year.
"We see a lot of discrimination based on immigration status and a lot of it goes unchecked," Kimble said, noting that many undocumented immigrants are forced to live in overcrowded, substandard dwellings, often with mold, a lack of heat and poor ventilation.
"Many folks are fearful that if they complain about the poor housing conditions they'll face consequences," Kimble said. "We've heard of landlords tell tenants they'll call Immigration and Customs Enforcement on them if they lodge any complaints.
"Since people feel they're treated like criminals just for being in the country, they're afraid to stand up and defend their rights," Kimble said. She suggested undocumented immigrants learn their rights through programs like the ones offered by Causa Justa-Just Cause.
Additionally, as an increasing number of apartment listings appear exclusively online, many undocumented immigrants without Internet access fall on the wrong side of the digital divide and are shut out of the process before they're even able to apply.
While Internet access isn't Marisol's problem (she recently took to popular social news site Reddit to vent about her situation) she's doing her best to remain hopeful. "I just want somewhere to be comfortable and safe," she said with a sigh. "I'm not picky."
Before You Go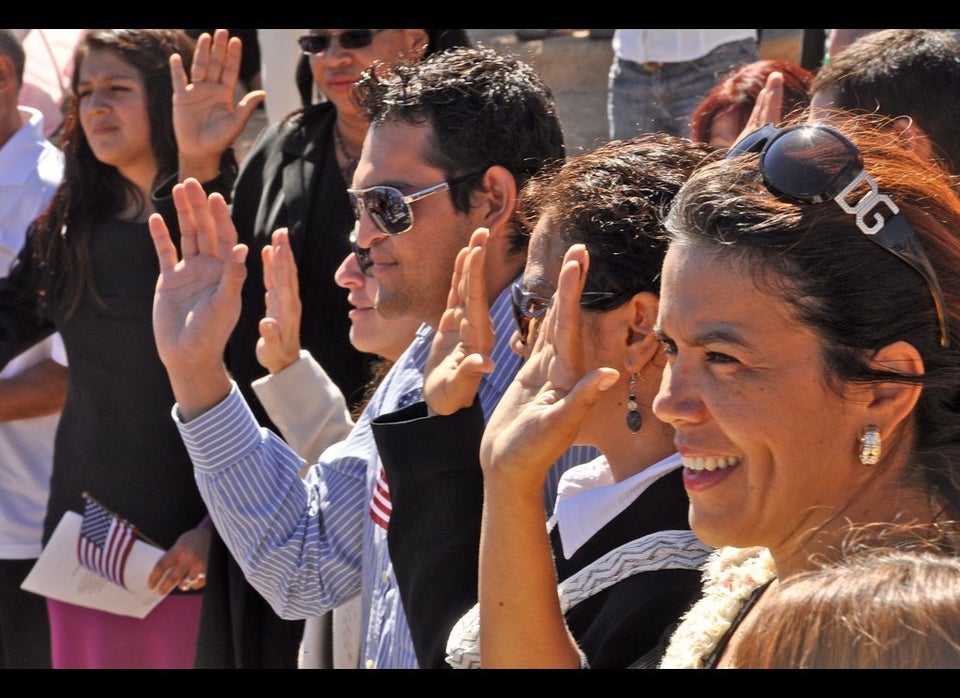 10 Major U.S. Federal Immigration Laws
Popular in the Community